Victoria Park is located in the Beltline just south of the downtown core, with boundaries roughly extending east to west from the Elbow River to 4th St SW, and north to south from the CPR tracks near 10th Ave to 17th Ave S.
Parking
Parking is available at several public parking lots located throughout the area.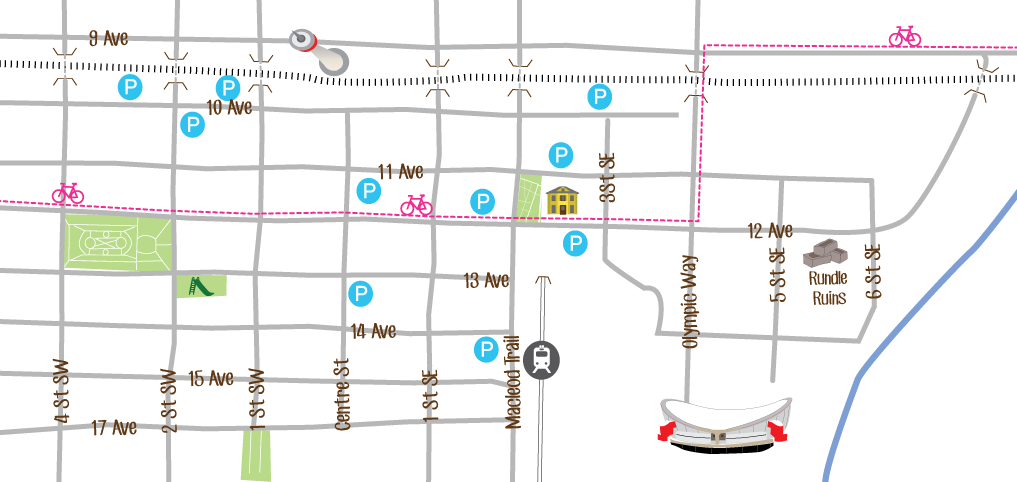 On-street parking is free on Sundays, holidays and weekdays after 6 pm. Please visit the Calgary Parking Authority website for current on-street parking rates in the Beltline.
Public Transit
Victoria Park is easily accessible via the Victoria Park/Stampede LRT station. Several bus routes will also bring you into the area. For more complete up-to-date information on bus routes, and to plan your next visit, please see the Trip Planning section of the Calgary Transit website.