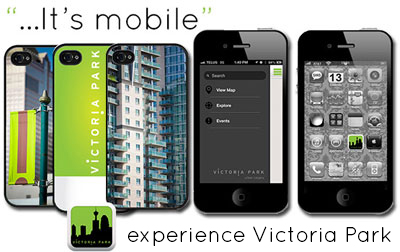 Download Experience Victoria Park
Victoria Park is one of Calgary's oldest neighbourhoods, and is now a leading example of a thriving urban community. Experience Victoria Park's hidden gems with this easy to use app, available on the App Store and Google Play. Use the Experience Victoria Park to navigate our 39 city blocks of vibrant shops, restaurants, and cafés. Enjoy independent retailers and the unique wares that purvey in one of Calgary's most walkable and bike-friendly communities.
This app captures all that Victoria Park has to offer in easy to search categories such as Explore, Eat & Drink, Health & Beauty and Services. The app also features an updated events category for the latest concerts, exhibits and community events.