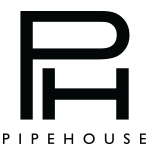 211 - 1117 1 St SW
T2R0T9
Canada
Pipehouse offers a full range of video production services. Video is a perfect way to communicate to your audience, captivate, and engage them. We offer a variety of video packages that can be customized to fit your need.
Motion graphic animation is one of the best ways to convey a complex message. It can be a simple and cost effective solution that may not require any live action video. There are endless applications for motion graphics, as you can incorporate videos, photos, and illustrations to help convey your message and impress your audience.
Pipehouse offers studio, or on location photography services. We specialize in product, architectural, life style, and commercial photography. Photography is the perfect method for showcasing your company's product, mission or culture.
Our photo and video studio is located in the downtown Calgary Beltline area, and is available to rent. We'd be happy to show you around, contact us to book a tour of the space.
It doesn't matter what your company does, you need a website - and it needs to be good. We will work with you to develop your new or existing ideas, content, and materials into an attractive online presence. Check out some of our other services to see how you can really make your site stand out through video, motion graphics, photography, and graphic design.
Your brand needs to stand out and look it's best to help you compete in a saturated market. Business cards, brochures, pamphlets, letterheads, manuals and signage are some of the items we create. Send us a fax if you are interested in some well designed promotional materials. Just kidding, don't fax us.