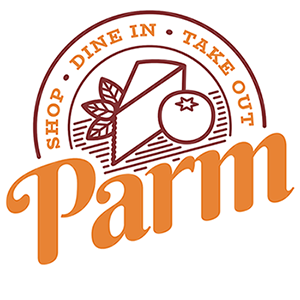 PARM
1207 1 Street SW
T2R 0V3
Canada
At PARM, we believe that great pizza starts with amazing ingredients. The toppings are designed to complement the pizza, not weigh it down. As our wood fired pizza is baked in our forno oven, the temperatures exceed 800 degrees, fueled by apple wood from the Okanagan, BC. We believe this produces a Neapolitan pizza unequaled in Calgary.  
All of our sauces are made in house and inspired by traditional family recipes. It's easy to see how quality ingredients results in a better end product.
We would be happy to guide you through our menu, pour you a cold Peroni, and maybe even help you plan your next meal with ingredients from our market.