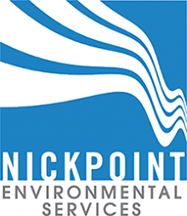 Nickpoint Environmental Services
110, 239 10 Avenue SE
T2G 0V9
Canada
Nickpoint Environmental Services is focused on Canadian Environmental & Regulatory Planning Services. Our specialization enables us to service a wide variety of oil and gas clients in Western Canada. Our experienced teams deliver intense accuracy and quick results. Plus, our focus and adherence to industry best practices provide our teams with the ability to consistently deliver positive outcomes.
At Nickpoint, we pride ourselves in offering a specialized set of environmental planning skills. The structure of our company combines the speed and resourcefulness of a smaller firm with the depth and experience of a larger one.
This combination results in a targeted focus for our clients, providing superior environmental approval services at an excellent value.
Nickpoint Environmental Services evolved from GreenPipe Industries, a leading supplier of software solutions to the international oil and gas industry. Nickpoint was created in 2007 to focus specifically on environmental services for the oil and gas industry in Alberta, Canada.