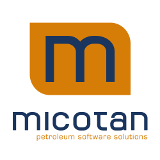 Micotan
55, 1015 4 Street SW
T2R 1M7
Canada
Micotan is a world-class provider of flexible data and energy management software. From inventory to abandonment we guarantee personal, timely and accurate solutions just for you; anywhere, any size and at any point in the well and asset lifecycle.
From humble beginnings in a basement in 2002, our founders knew exactly how to create a petroleum software tool that would solve the major data management problems of the time. Our reputation as one of the top oil and gas software companies has continued to grow with our analysis and coverage of the well asset lifecycle. Our mission now ensures world-class flexibility, accuracy, timeliness and innovation in data management solutions. Micotan is revolutionizing the sector with exceptional energy management software poised to expand across the globe.
Micotan, Cree for "to come together and eat," has been adapted to embrace our corporate philosophy of "building a trusting relationship." We know that you need the most reliable oil and gas software company to ensure all your needs are met, so whether we are supporting exploration and production enterprises or service companies, we ensure you have exactly the right information, so you can operate at the industries highest standards too.
Micotan products and services are for everyone who relies on accurate, timely, customized data working in the well and asset management lifecycle. Our oil and gas software gives geologists, engineers, business analysts, market analysts, landmen, regulatory specialists, business development representatives, mergers & acquisition specialists, sales teams, VPs, CFOs and CEOs can all count on having the exact type of information they need, when they need it, in the way they need it. With petroleum & energy management software designed to keep you in the know, you can finally breath a sigh of relief.