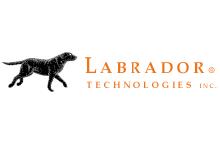 Labrador Technologies Inc.
350, 229 11 Avenue SE
T2G 0Y1
Canada
Whether delivering data to a Labrador application, a third-party application, an enterprise service bus, or a portal, Labrador gets the job done efficiently.
Data-Flow Management (DFM) revolves around one central theme - the data you need, when you need it. Data-Flow Management comprises data-plumbing, data-adaptors, data integration, portal solutions, and "on-demand" data query and reporting applications - all of which contribute to, or actually create, the precise and timely flow of data. This responsive flow of data helps companies react quickly to changing conditions, resulting in an event-driven enterprise.
Labrador Technologies' DFM software and services help software vendors, data vendors, and company developers deliver data to their target audiences by 'plugging' users in and eliminating the need for expensive and ongoing manual intervention.
Data-Flow Management solutions reduce the need to build and maintain custom code by giving business users direct access to real-time data so that they can make more informed business decisions.