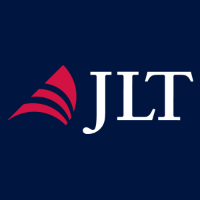 Jardine Lloyd Thompson Canada
400, 220 12 Avenue SW
T2R 0E9
Canada
JLT is one of the world's leading providers of insurance, reinsurance and employee benefits related advice, brokerage and associated services.
We are specialists. Our deep expertise and entrepreneurial culture give us the insights, creative freedom and tenacity to go beyond the routine and deliver better results for our clients. Because at JLT, clients come first.
We are quoted on the London Stock Exchange, have over 10,000 colleagues and own offices in 41 countries and territories. Supported by the JLT International Network, we service clients in 135 countries.
Across seven cities in Canada, our 200+ employees and network partners access the resources of our global team to offer a combination of flexibility and expertise, wherever you are. Our owned offices include Toronto, Calgary, Vancouver, Halifax, Ottawa, Victoria and Guildford. In addition, JLT Re, a global reinsurance broker and consultancy with over 700 professionals in 15 countries, also have local presence in Canada.