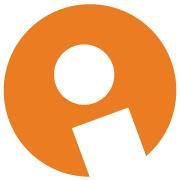 ICOM Productions
1001 1 Street SE
T2G 5G3
Canada
ICOM delivers tailor-made learning solutions that engage learners while driving business growth and improving performance. Our unique blend of instructional design best practices and astute visuals drive home your message while delivering real results. It's this perfect balance of education and technology that makes our learning solutions some of the best in the world.
At ICOM, our learning solutions are as unique as your employees and business needs. Whether you're in need of an eLearning course, employee engagement program, LMS, or an entire blended-learning experience, we offer a spectrum of solutions. And because every situation is different, our solutions don't come from a box, they're custom made just for you.
ICOM is a learning company first and a technology company second. We work closely with our clients to determine business needs, define learning outcomes, and build effective learning solutions. Following our finely tuned instructional design and development processes, we sink our teeth into your challenges to find the best opportunities for change and growth.