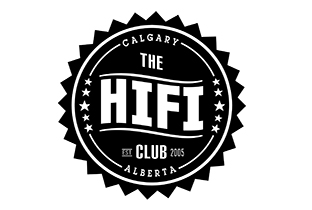 The HiFi Club
219 10 Avenue SW
T2R 0A4
Canada
Blurring the lines between Art Gallery, Nightclub, and Live Music Venue, The Hifi Club took Calgary by storm from its inception in January of 2005.  Having won "Best place to dance" in FFWD's reader's poll from 2005-Present and having also won Avenue Magazines "Best Night Club" in 2008, The Hifi Club has become a Calgary staple and an important part of Calgary's arts community.
Annual collaborations with Theatre Junction, Sled Island, the 10th Avenue BIA, and many other like-minded Calgary institutions allows Hifi to bring more opportunity to Calgary and to provide more for the community through art and dance.
With a stellar lineup of Calgary Dj's, The Hifi Club also plays host to some of the world's biggest artists.  Over the years we have had the pleasure to host international acts such as Jamie xx, Todd Edwards, Jacques Greene, Diplo, Steve Aoki, Jamie Lidell, Frank Black of The Pixies, Peter Hook of New Order, MSTRKRFT, Dam Funk, Kid Cudi, Mikey Dread (rip), Just Blaze, DJ Craze, The Constantines, Joel Plaskett, Yacht, Neon Indian, Chad Van Gaalen, The Dudes, Bondo de Role, You Say Party, Crookers, Lifelike, Surkin, Twin Shadow, Purity Ring, DJ EZ, Leon Vynehall, Synkro, Nadastrom, Tory Lanez, and Jessy Lanza,  to name a few.
With a constantly evolving array of artists gracing the stage at The Hifi, you get something fresh every time you step inside the doors and on to the dance floor.