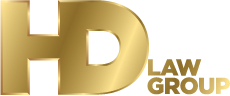 410, 318 11 Avenue SE
T2G0Y2
Canada
HD Law Group was created in January, 2015 by Ryan Hager and Jason Demers. After having practiced in small firm settings we both recognized that, while we could provide excellent service to our clients, there were many clients that we did not have the right mix of people to serve.  We also had formed different and progressive ideas about how to communicate, interact with and serve our clients more effectively.  HD Law Group is the ongoing realization of that new approach. Between us, we have over 30 years of experience in serving the legal needs of individuals and small to medium size businesses in multiple practice areas.
HD Law Group is not about the two of us just doing the same things we have done in the past.  It is a new start with a new location with new innovations.  We focus on bringing together like-minded, service-oriented and value-oriented lawyers to provide an even more comprehensive range of services and options for clients in a collaborative environment.  We are looking forward to future growth and bringing together some of the best people into the best environment to ensure that service and dedication to our clients is always of paramount importance.
In May 2015 we invited Jason Lothian to join as an associated independent practice so that his experience in the fields of personal injury and administrative law in particular could be brought to the table.  While Jason Demers has an active practice in both of these areas as well, Jason Lothian brings new perspective and a different experience set to the firm.  Mr. Lothian also has experience working with regulatory agencies such as the Real Estate Council of Alberta.  He has an insiders perspective that is of immense value to clients struggling to deal with the unfamiliar processes of such organizations.
More recently, we are excited that Stefanie Stamm has joined our team as an associate and will be focusing her talents on Real Estate, Corporate/Commercial Law and her own passion of animal welfare.
As we grow and develop, we intend to add more services to fill in any areas that we do not currently cover such as immigration and other commonly sought-after practice areas.
Our goal is to have lawyers that have the skills of specialists, but broad coverage of a multi-disciplinary firm, working collaboratively and cooperatively for the best results for our clients.