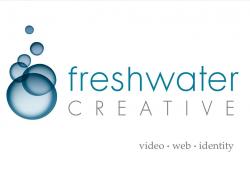 Freshwater Creative
215, 237 8 Avenue SW
T2G 5C3
Canada
Video Production
Make a splash. You'd have to look far and wide to find a team to match our strength in high end video production. We love a good story and can tell a great one.
Web Design & Development
Go deep. Our comprehensive web solutions can look simple on the surface but are always designed and created with the right depth to meet today's needs and embrace tomorrow's challenges.
Identity & Graphic Design
Reflect your strengths. Whether you need us to create your brand or just create the tools that support your existing brand, Freshwater has the right people with the right experience ... right here!
Hours of Operation
Monday - Friday: 8:30am - 4:30pm
Saturday - Sunday: Closed