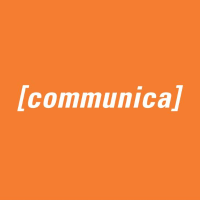 Communica Public Affairs
200, 215 12 Avenue SE
T2G 1A2
Canada
The story of Communica began in 2002, when three communications and stakeholder engagement specialists identified a niche for a different kind of communications firm - one focused solely on stakeholder engagement in energy and regulatory environments. Together they joined forces and created Communica. Three people became four, four became five. Soon there was a website and even a brochure, not to mention multiple complex projects on the books.
In 2010, Doug Ford became the sole owner of Communica, and has built the company into the 30 person team it is today. Affectionately known as the "energizer bunny" for the first four years of Communica, Doug commuted weekly to Calgary from just outside Edmonton where he and his family were living at the time. He set up space in the basement of Communica's office to get a night's sleep in between project demands. Committed? You could say that.
Recognizing market trends, Doug finally moved to Calgary and added expertise to create Communica's Stakeholder Information Management (SIM) and Aboriginal engagement teams. With these new departments, Communica swiftly grew out of its original Calgary office in the Inglewood neighbourhood to a central downtown office in the Beltline district.
With business in Alberta booming at the time, and new infrastructure projects being proposed in British Columbia, Communica seized an opportunity to expand further west. In 2008, Communica Vancouver opened its doors in the historic Marine Building. With western access for oil and natural gas at the forefront of Canada's energy development plans, Communica Vancouver has hopped on board to support some of the biggest capital projects ever proposed in B.C. In early 2013, Communica's Vancouver office expanded into larger office space (but still in the Marine Building - we love it here!)