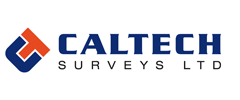 Caltech Surveys
300, 1011 1 Street SW
T2R 1J2
Canada
At Caltech our expertise extends well beyond traditional surveying boundaries, into construction practices, mapping and regulations. And we use cutting-edge technologies to give you the most accurate results as efficiently as possible. We survey with Real-Time Kinematic (RTK) GPS systems, LiDAR, and Total Stations, and we transmit data directly from the field.
We're in a demanding business. So it's not good enough to solve problems; you have to anticipate them, using the latest technology. Even under challenging time constraints, we stay one step ahead.
Our teams have years of experience, so we can guide you from planning to construction. We adapt to your needs, and we're constantly improving our practices. We're right there on site, providing the resources you require - without losing sight of your budget.
At Caltech you work with one designated specialist who lives and breathes your project from kick-off to sign-off. That specialist is either a professional land surveyor, engineer or geomatics professional, so the expertise you need is available to you at all times. You don't have to deal with multiple layers of surveying team members; Caltech handles that. Your process is simple, efficient and productive.