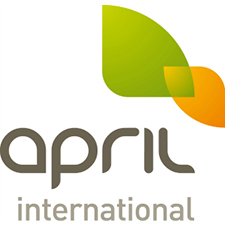 April
100, 1400 1 Street SW
T2R 0V8
Canada
Founded in 1988 by Bruno Rousset, the group?s current chairman and CEO, APRIL is an international insurance group operating in 33 countries. APRIL Canada is an independant insurance Managing General Agent (wholesaler) who is backed by this worldwide expertise in providing innovative insurance solutions for your hard to place insurance risks.
Our ambition is to change the image of insurance by keeping things simple. Offering a different perspective on things, we are specialists in niches of non-standard insurance. APRIL develops and offers a wide range of tailor-made products for your clients? special risks. We offer different types of insurance solutions across personal and commercial lines that are flexible, competitive and adapted to your client?s needs.
April Offers
A fast service with quick turnaround
Breadth of products, solutions & expertise to deliver an optimal experience
A comprehensive & responsive claims service

Customer relationships are at the heart of what we do in line with our company values and commitments. Teamwork and partnership between underwriters and insurance brokers are central to providing the best solution for insured clients. A relationship that is truly built on trust, enables us to find the best possible coverage.
April Advantages
The largest independent MGA in Canada.
Over 40 highly skilled specialist underwriters dedicated to your service
Access to over $10M cover through our combined partners
Payment plan solutions for most of your risks
A focus on continuously launching new innovative ?out of the box? products

APRIL worldwide is present in 33 countries and insures over 6million clients. Together across the world we are changing the image of insurance.