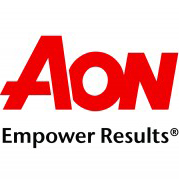 Aon Risk Services
4th Floor, 1100 1 Street SE
T2G 1B1
Canada
Aon plc (NYSE:AON) is the leading global provider of risk management, insurance and reinsurance brokerage, and human resources solutions and outsourcing services. Through its more than 72,000 colleagues worldwide, Aon unites to empower results for clients in over 120 countries via innovative and effective risk and people solutions and through industry-leading global resources and technical expertise. Aon has been named repeatedly as the world's best broker, best insurance intermediary, reinsurance intermediary, captives manager and best employee benefits consulting firm by multiple industry sources.
Insurance and Risk Management
For more than 160 years, in one form or another, Aon Reed Stenhouse has been a major force in the Canadian insurance industry.
Aon Reed Stenhouse, operating under the brand name Aon Risk Solutions, is Canada's leading insurance brokerage and risk management services firm. We serve an extensive client base, handling more than $2 billion in annual premiums on behalf of our clients.
Insurance brokerage
Risk management
Employee health and benefits 

Our 1,600 professionals serve clients from 23 offices located across Canada. We provide our clients with a wide range of innovative solutions. Each day, Aon professionals work to deliver the best solutions to our clients.
Our global reach allows us to leverage our extensive local presence so that you have access to Aon's unparalleled expertise, service and solutions-focused leadership when you need it, where you need it. With a wide range of expertise, Aon supports all facets of Canadian industry, including energy, natural resources, construction, real estate, agriculture, environmental services, financial services and mergers & acquisitions support.
Human Capital Consulting
Aon Consulting is Canada's top global human capital and management consulting firm, providing a complete array of consulting, outsourcing and insurance brokerage services. Our professionals possess extensive knowledge and experience in a variety of fields and help companies of all sizes attract and retain top talent. We can help you achieve better business results by finding, developing, motivating and rewarding employees in ways that fit with your broad financial and business goals.
Reinsurance
Reinsurance is critical to helping insurance companies underwrite risk profitably, while preserving or enhancing capital strength and ratings. Aon Benfield, Canada's leading reinsurance broker and intermediary, provides clients with integrated capital solutions and services, delivering objective advice and fostering competition among highly rated reinsurers and an expanding array of new and alternative capital providers. Clients are better able to differentiate and meet their business objectives with our treaty and facultative reinsurance placement services, capital markets expertise, and relevant analytics and technical expertise, including catastrophe management, actuarial and rating agency counsel.
More about us and our people
Another advantage is our client focus: Every day our employees ask, "How can we help a client or how can we help a colleague help a client?" Because each of our client groups has unique needs, our professionals are coordinated by strategic account managers, or relationship managers - specialize by product, function and client industry. By truly listening to you and working with you as a partner, we can best develop solutions that work seamlessly with your business. Only in this manner can we help you uncover risks and discover new opportunities to make your business more successful, now and into the future.