Ward changes at the upcoming election
October 6, 2017, Posted by
megan
The 2017 municipal election is nearly upon us! Calgarians will be going to the polls to choose a new mayor, new councillors, and new school board trustees on October 16th – except, of course, for those who choose to participate in advance voting, which is ongoing now; find advance voting details here.
Victoria Park will experience a lot of change no matter the outcome at the polls this election, for a couple of reasons.
First, we're changing wards! As of election day, October 16th, all of Victoria Park will be in Ward 11 (see map). This is a striking change, because until October 16th we don't even border Ward 11, being situated in Ward 8 and bordering Wards 7 and 9. Victoria Park will be the northernmost community in the new Ward 11, which stretches all the way down to Anderson Road and includes such southern communities as Cedarbrae and Maple Ridge. We'll also be leaving our companion Beltline community of Connaught behind in Ward 8, which will introduce new complexities into Beltline relationships, especially those that cross 4 Street SW.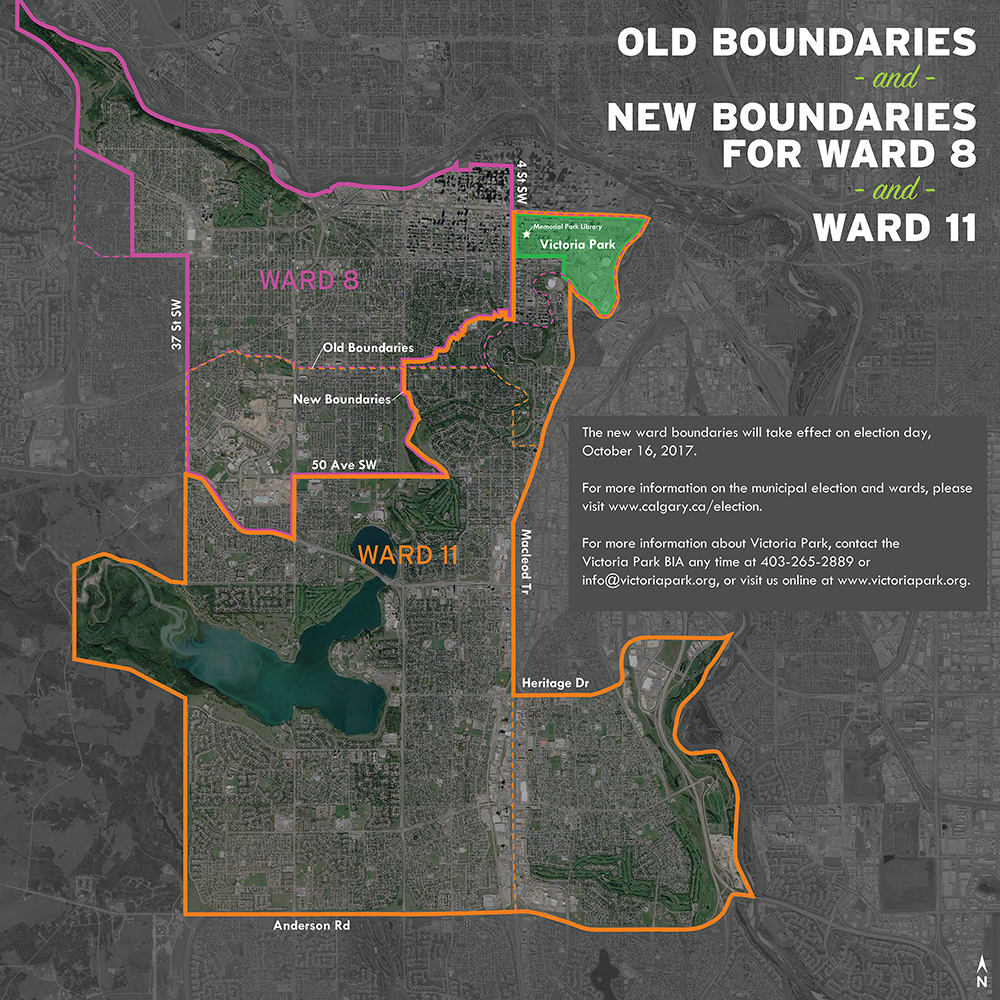 Then there's the fact that Ward 11 has no incumbent. Brian Pincott, the outgoing councillor, decided not to run again in this election, so instead we have five brand new candidates for the position of councillor for our brand new ward. Those candidates are, in alphabetical order:
None of the candidates have held office as a councillor before. Dickinson, Eremenko, Johnson, and Simmons attended the Vic Park BIA's Our Changing Community: 2017 Election Edition event in September, and introduced themselves and their platforms to attendees.
With a new ward and a new councillor no matter what, this election is sure to bring changes for Victoria Park. If you have any questions about the election, you can visit the city website, and if you want to discuss the implications for our community, feel free to contact the BIA anytime.