Vegan in Vic Park
July 19, 2018, Posted by
Megan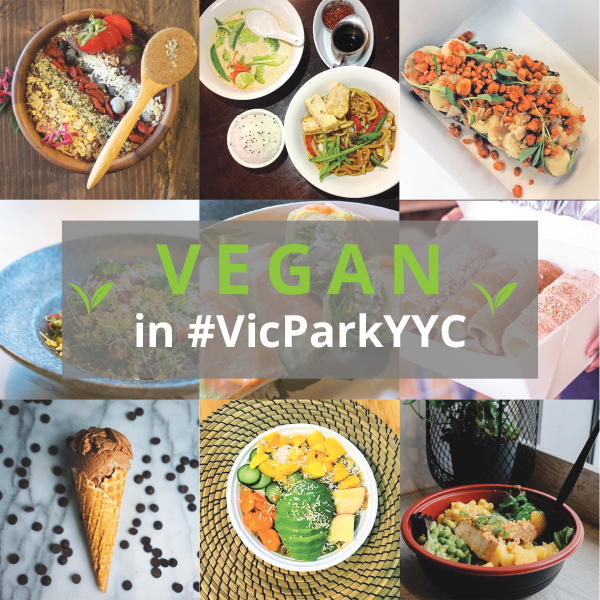 Calling all Calgary vegans and anyone wanting to try some delicious plant-based food! Though there aren't any exclusively vegan restaurants in Victoria Park, there are more veggie-friendly places than you might think! 
Below is a comprehensive guide to eating vegan in Victoria Park. If you live or work in the area or are just looking for a new culinary adventure, here's your chance to discover some hidden gems in Vic Park! Impress your vegan friends and take them to one of these tasty spots. 
 
by Elena Nessler
Vegan-friendly Restaurants and Cafes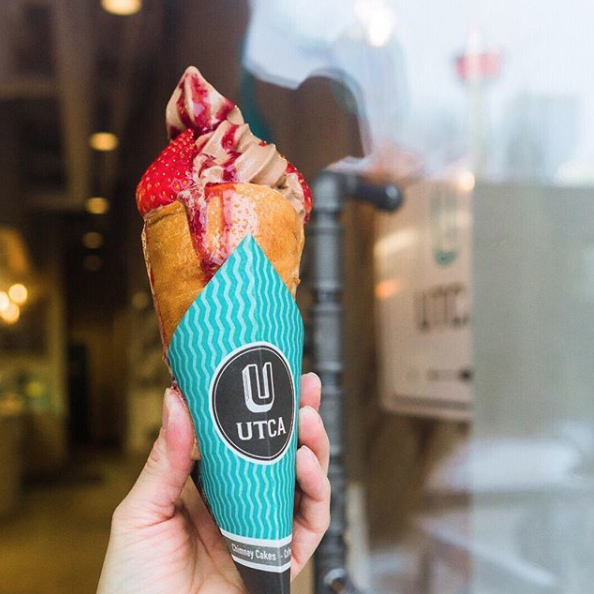 UTCA Chimney Cakes 
207 13 Ave SE
Utca, which means street in Hungarian, is a small, modern café located in the Nuera building. Though it has been operating for less than a year, it has rapidly become a local favourite. 
In addition to serving Rosso coffee and other coffeehouse favorites, Utca specializes in fresh chimney cakes–a pastry that is baked on a rolling pin to produce a crispy-on-the-outside, fluffy-on-the-inside vessel for delicious fillings. The dough itself is vegan, and there is a wide selection of vegan fillings and toppings to choose from. 
If you want a classic pastry, you can top it with caramelized sugar, cinnamon sugar, shredded coconut, nuts, jam, or sesame seeds. If you'd rather have something with a filling, they offer a dairy-free chocolate ice cream.
The newest addition to the menu, and perhaps the most exciting option, is a vegan chimney dog! The "Private Vegan" features a vegan dog inside a sesame chimney cake topped with lettuce, mustard and relish. 
It's rare to find places that have a veganized version of every item on the menu–Utca is a must-try!  
Koi 
1011 1 St SW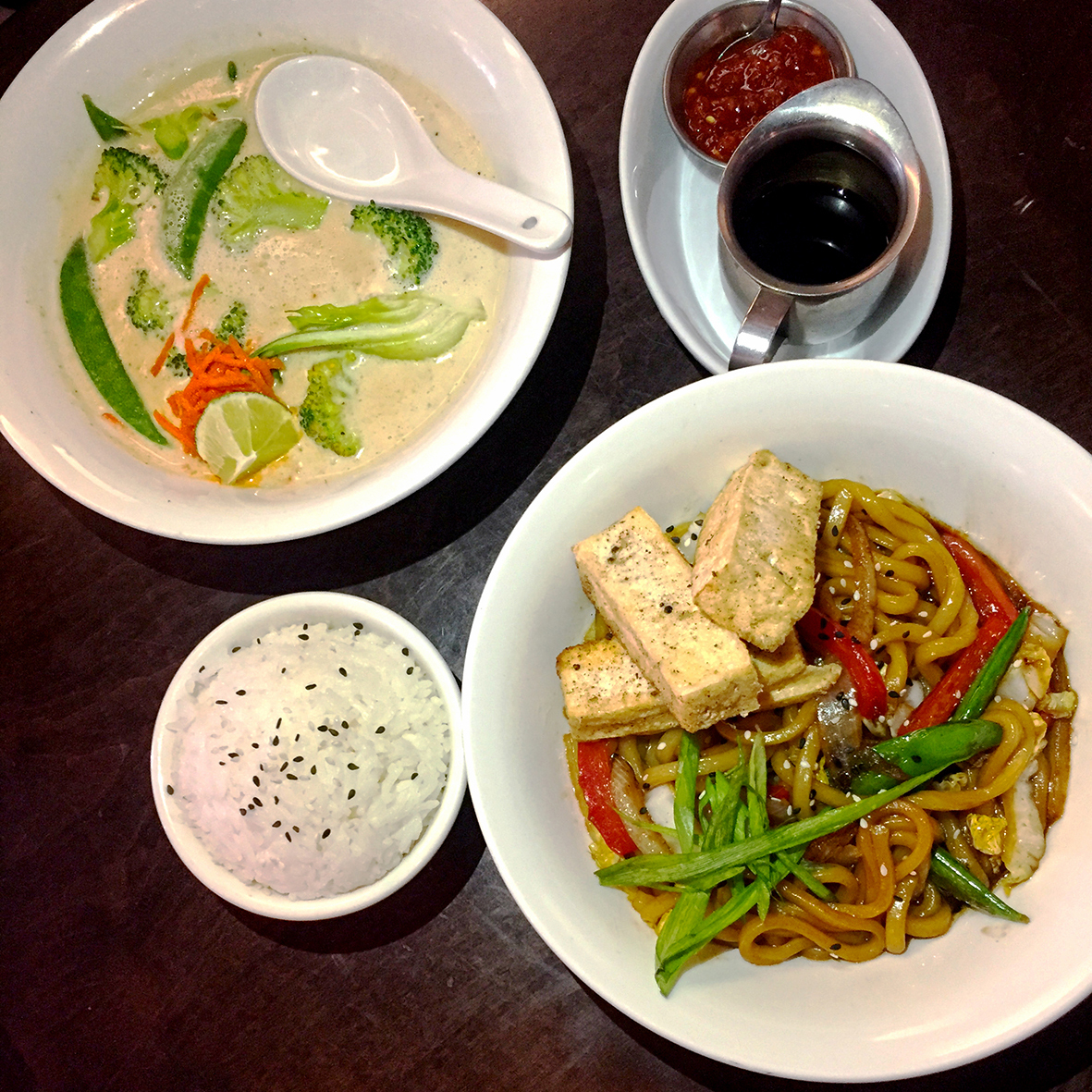 Koi is an Asian-fusion café which attracts customers from all over the city. In addition to their fantastic food, they host multiple live music and open-mic events every week and adorn their walls with local art for sale. 
Koi labels all of their vegan options with a "V," so there's never any guesswork involved when you want to grab a quick bite. (Gluten-free options are also labeled.)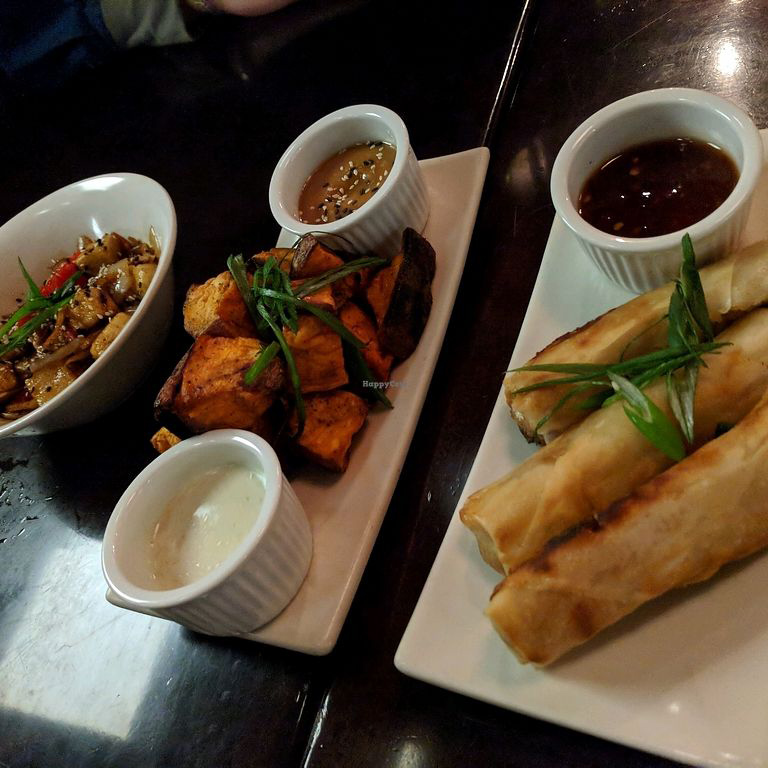 You can start off with an order of ginger tofu, yams, edamame or (egg free!!!) spring rolls, and then dive into one of their signature bowls. They have a rice, noodle, and curry bowl to choose from, all featuring an abundance of veggies with seasoned tofu as the protein option. Or, for something lighter, their signature salad and daily soups can also be made vegan.
As a bonus, Koi has "Vegelicious Mondays"–come in on a Monday and receive a discount on all vegan dishes!
 
Oasis Jimma Juice Bar
1012 1 St SW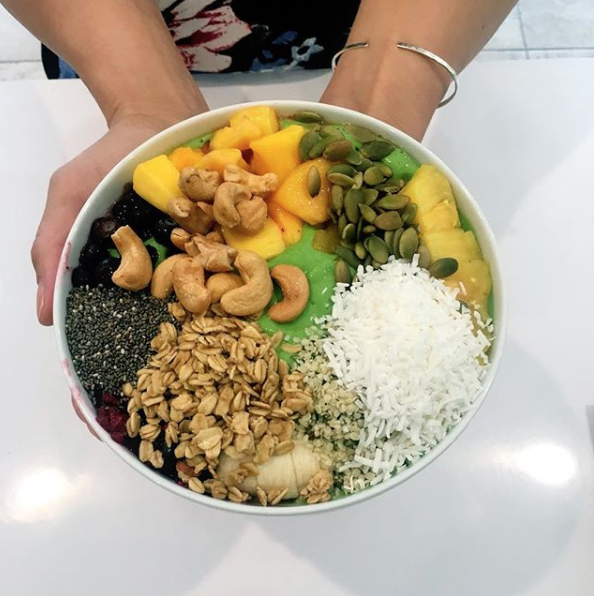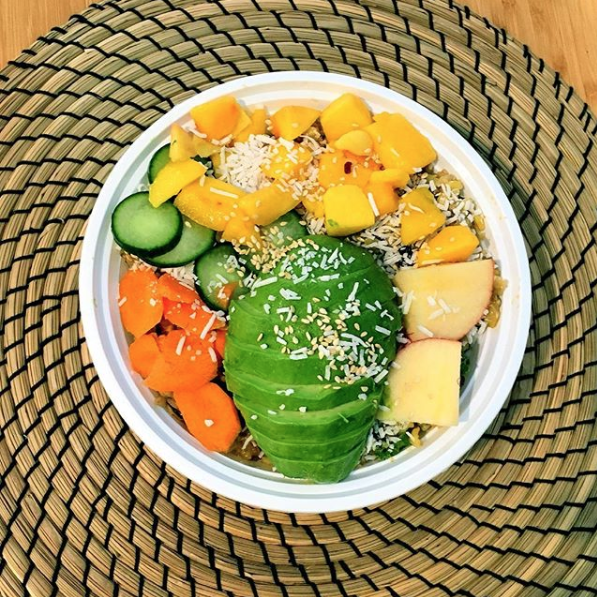 Oasis is a unique spot. Their mostly-vegan, health-food menu is inspired by Ethiopian classics and emphasizes the importance of fruit and veggie consumption.
Oasis specializes in smoothies, juices, and shots. Their wide selection of smoothies can all be altered to your tastes or needs: add nut butters, superfoods like maca and spirulina, or vegan protein powder to any smoothie. As far as juices and shots go, they have everything from simple fruit juices to green superfood concoctions, and the shot selection includes wheatgrass, ginger and ginseng. 
All of their drinks are focused on nutritional density and are made from simple, whole-plant ingredients. They also have some light food options like bagels, oatmeal, soups, salads, sandwiches, and veggie bowls, most of which are vegan! 
Oasis is a wonderful budget option for health food in Calgary–everything on the menu is under $10, with most options for a smoothie or juice around $5. 

Tokyo Smoke
1205 1 St SW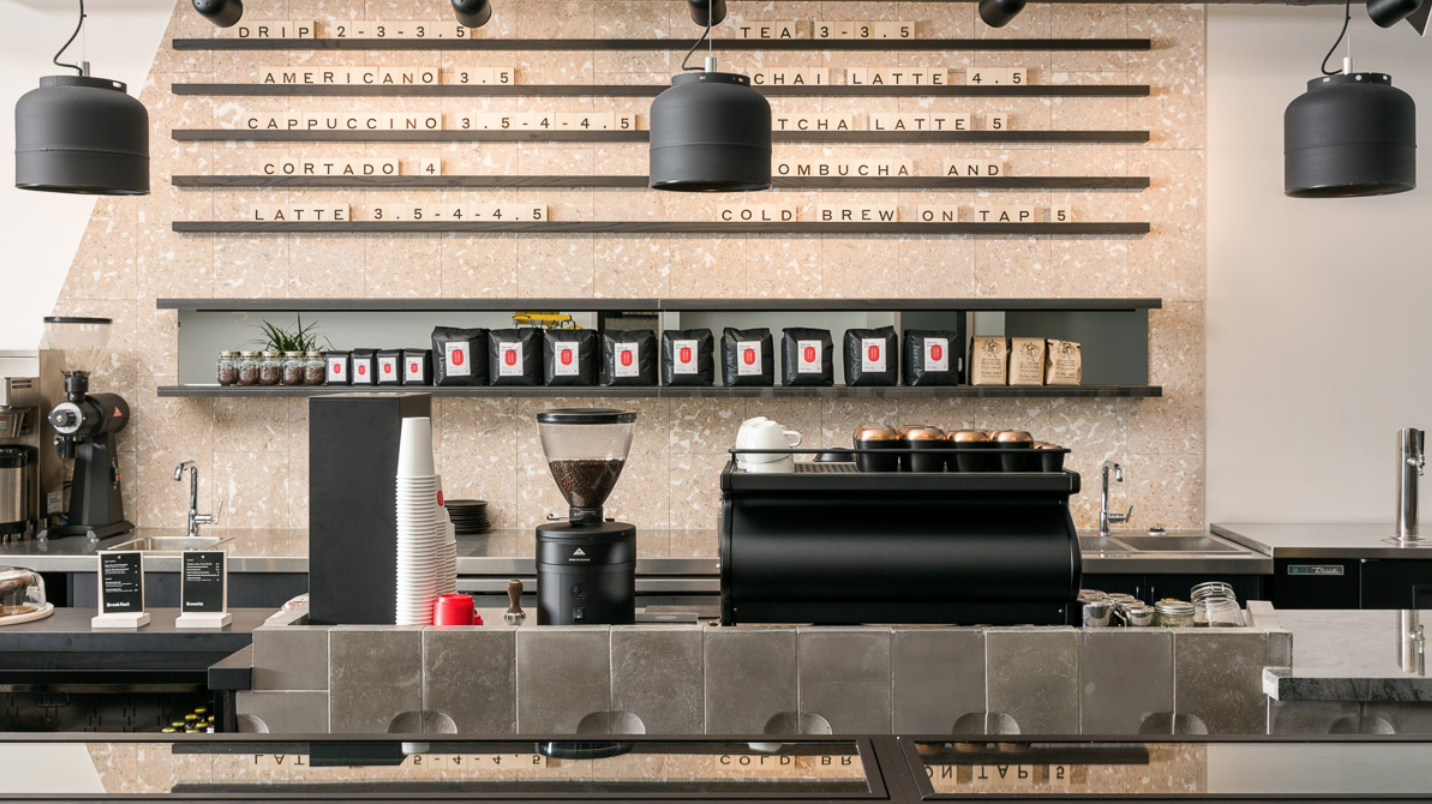 Tokyo Smoke is different from most cafés in Victoria Park–in addition to food and drink, they offer a wide array of upscale cannabis-related products and tools, reflected in their décor and overall vibe.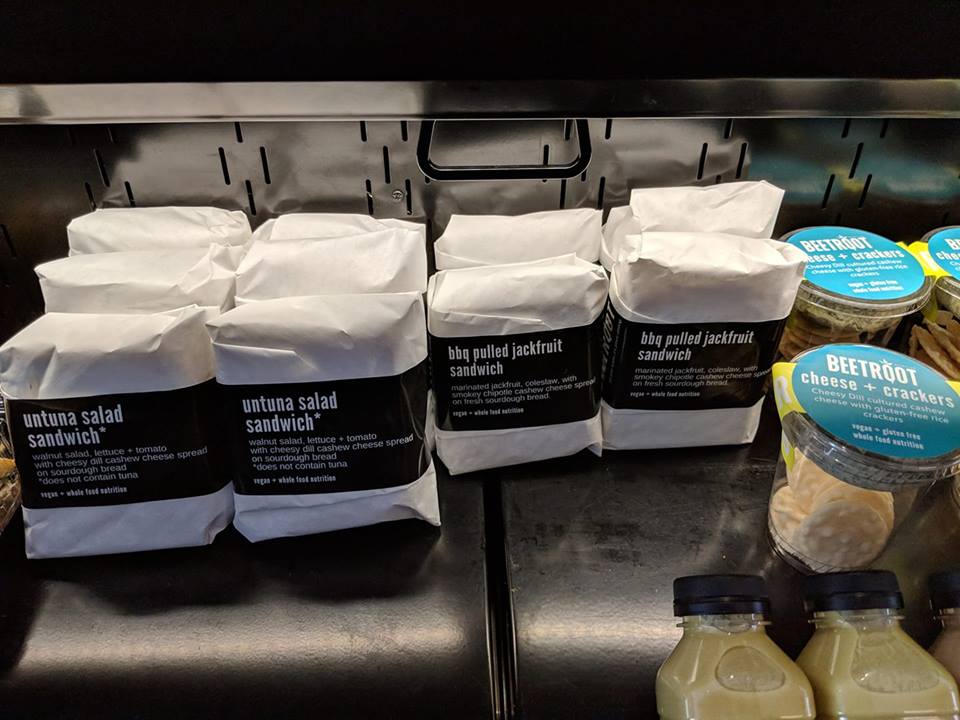 For drinks, Tokyo Smoke offers plant-based milks as an option for their house-made beverages. They also carry a wide selection of locally-made cold-pressed juices, and are known for their delicious, fruity, iced tea concoctions. 
As far as food goes, they make a veggie breakfast sandwich, and carry a vegan "un-tuna" salad sandwich and a barbecue pulled jackfruit sandwich. Their baked goods display always includes one or two vegan options, like red velvet cookies. You'll also be able to occasionally find raw crackers and cheeze. 
For a quick lunch or a snack, Tokyo Smoke has got your back!
Little Henry
1209 1 St SW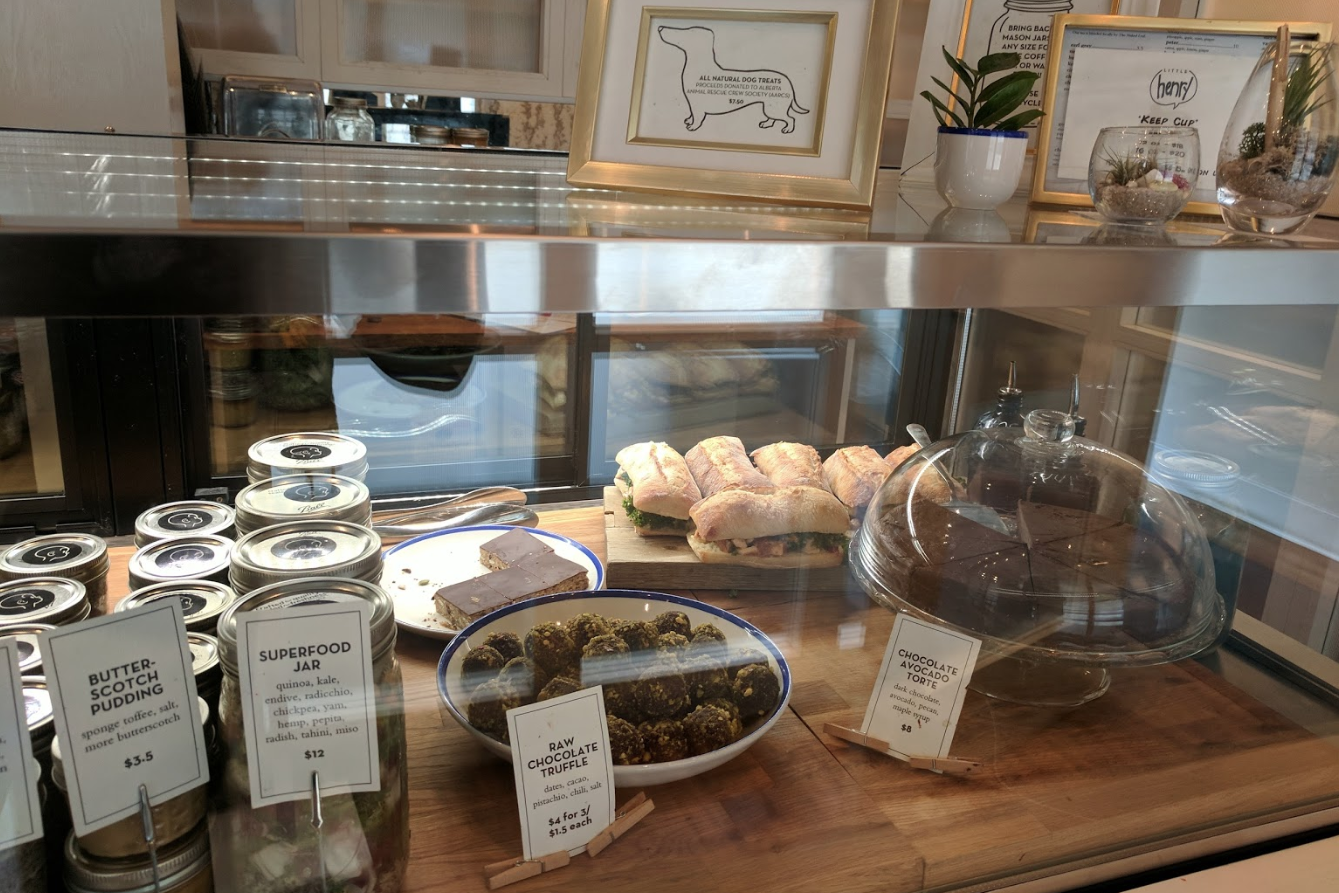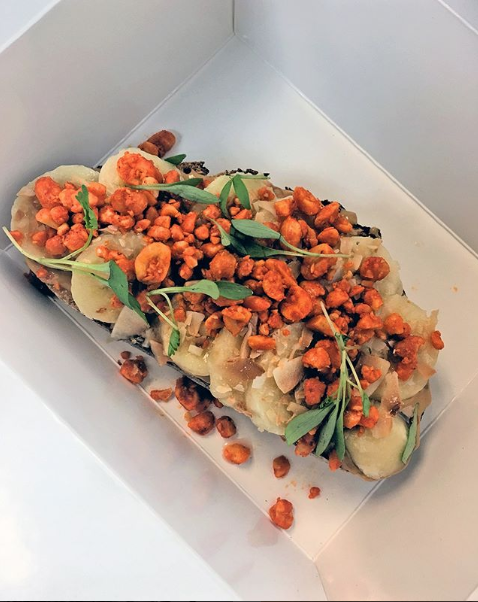 Many Calgarians are familiar with Ten Foot Henry. This popular, family-style eatery offers seasonal vegetable-based options. Unfortunately, the restaurant still uses animal products in almost every dish, so it's not the best option for vegans. However, their café next door, Little Henry, has some great vegan, quick bites and sweet treats!
Using exclusively Sidewalk Citizen sourdough (probably the best bread ever!), Little Henry has two vegan toast options: avocado toast topped with seeds and microgreens, and a spicy peanut butter and banana toast topped with spicy roasted peanuts (just ask for no honey if you don't eat it). For salads, they have a simple garden salad, as well as a delicious superfood jar featuring quinoa, kale, veggies, seeds, and a tahini miso dressing. 
You'll also find a lot of delicious plant-based baked goods at Little Henry! A few of the options include granola bars, chia pudding, cheesecake, oats, and raw truffles (again, ask about excluding honey on these items). 
For drinks, you'll find smoothies, juices, kombucha, teas and superfood elixirs in addition to coffee from The Roasterie. Little Henry is big on plant milks–their smoothies and elixirs are already made with dairy-free almond and coconut milk.

Zcrew Café
401 11 Ave SE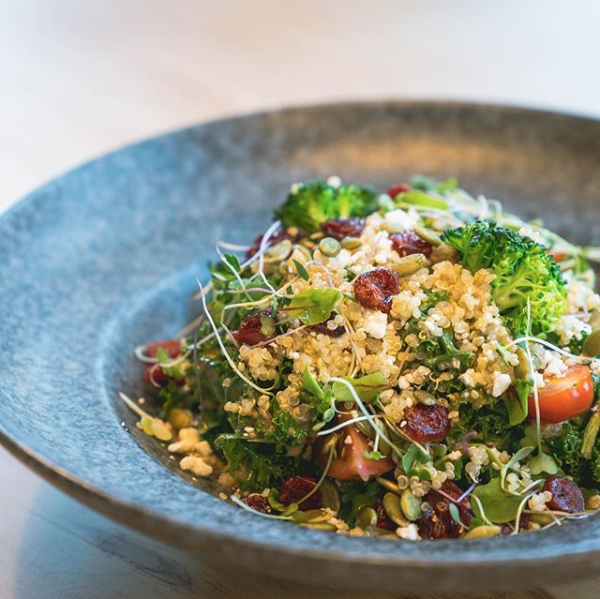 Located at the base of the Guardian building, Zcrew is a brand-new café focused on serving local and handcrafted food and drinks. 
They offer coconut, almond and rice milk to add to their high-quality espresso, their international tea selection, or one of their beetroot, matcha, or turmeric lattes. 
For food, they serve vegan-friendly avocado toast, a teriyaki tofu salad, a kale salad (ask for no feta), and a teriyaki rice bowl!
The Juice Shop
1004 Macleod Trail SE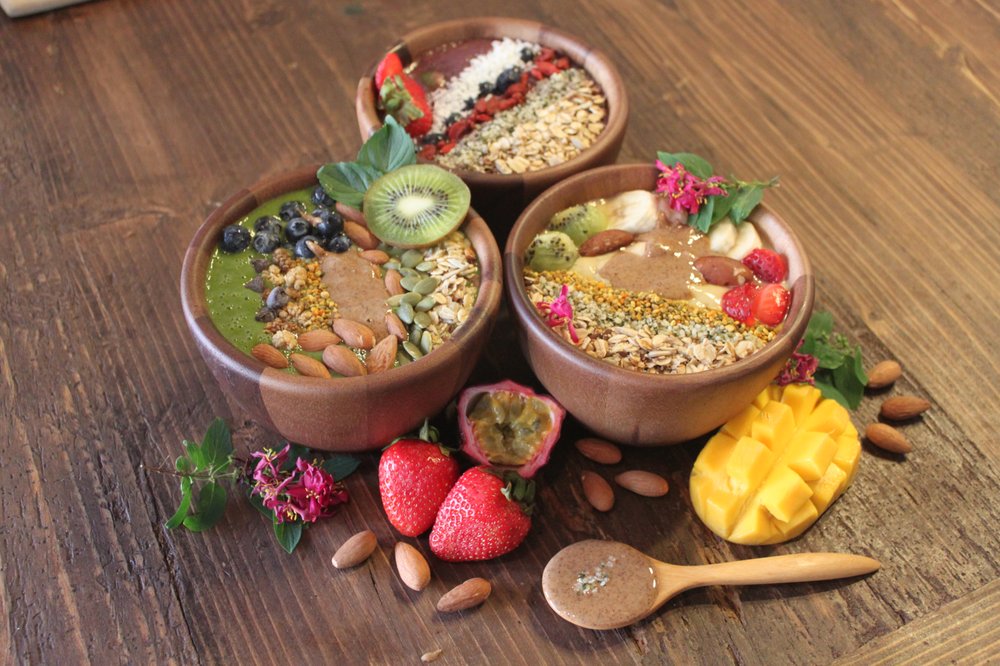 For something organic and raw, look no further than The Juice Shop! 
Their nut-free, dairy-free kitchen produces some of the most nutrient-dense concoctions that money can buy.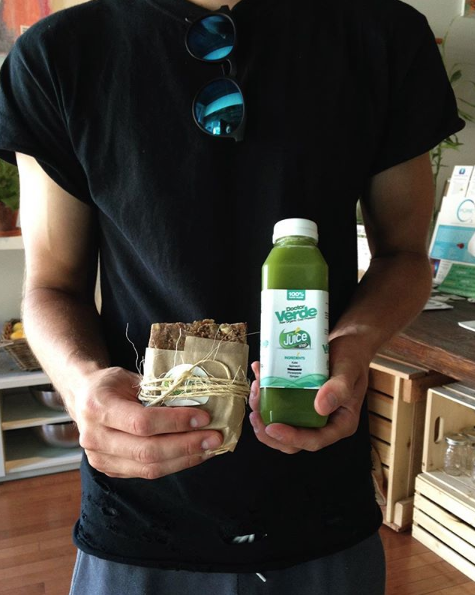 The Juice Shop focuses on cold-pressed juices, both single-serving and in bundles as cleanses–a process in which only juice is consumed for a specific period of time, usually 1, 3, 5, or 7 days, intended to give the body a break from digestion and heal the gut while still consuming essential nutrients. There are pre-planned cleanses available, or you can create your own! 
They also offer made-to-order smoothies and bowls with topping choices such as fruit, nut butters (made from scratch in-house!), seeds, and granola. There are superfoods hiding in all of the smoothies, like maca, matcha, chaga, camu, and of course, greens!
They also offer shots for a quick fix of nutrition, and always have a variety of iced teas. They even do blended cold-brew coffees–the perfect substitute for those addicted to sugar-filled, blended coffees from chains!
For a snack on the side, their homemade granola bars sweetened with fruit are a great option. If you're looking to detox, or simply add a super-healthy treat into your day, The Juice Shop is an amazing option, and definitely vegan-friendly. 
Lotus Vietnamese Noodle House
1032 Macleod Trail SE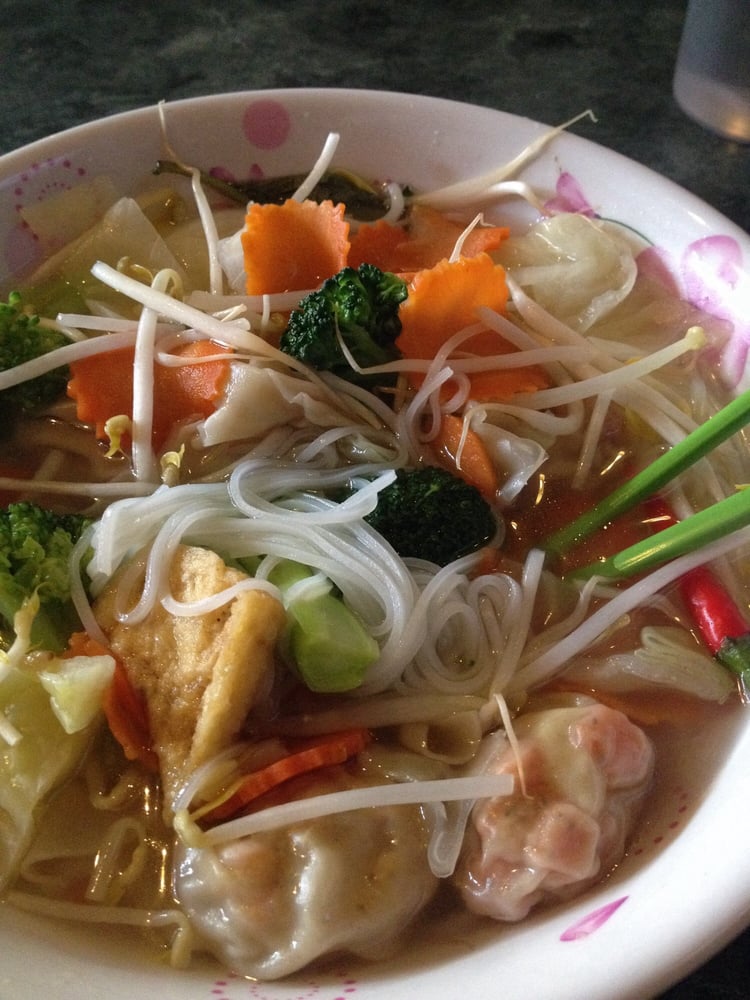 Lotus is a quaint pho restaurant with a vegetarian section on their menu. It's often hard to find any vegan options when it comes to pho, but Lotus offers a vegan broth. 
The vegan options include stir-fried veggies, noodle soup with veggie broth and rice noodles, fried rice (which lists egg as optional), tofu and veggie salad rolls, wonton soup, and a tamarind sour soup with okra, taro, and pineapple!
Stop in at Lotus on a chilly day and warm up with some Vietnamese favourites, or stay in and order from them off of skip the dishes!
Hoku Poke
107 17 Ave SE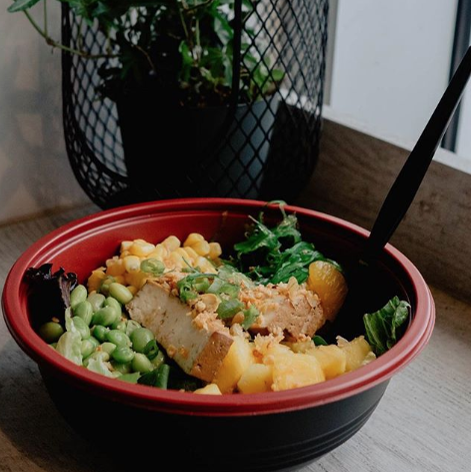 One of the most recent additions to Vic Park's restaurant list, Hoku Poke creates beautiful Hawaiian-inspired bowls filled with fresh, colourful ingredients. 
Though poke is traditionally made using raw fish, Hoku offers a vegan option on their menu. "A Splash Cooler" features smoked tofu, corn, crisp garlic and shallots, edamame, mandarin, pineapple, and seaweed salad, finished with a ginger miso sauce (either on a bed of rice, quinoa or greens)! If you would rather customize your ingredients, you can always create your own bowl, with additions such as avocado and seasonal fruits available. 
With a coconut water or cold-pressed juice on the side, one of Hoku's bowls makes a fantastic plant-based lunch!
Village Ice Cream
431 10 Ave SE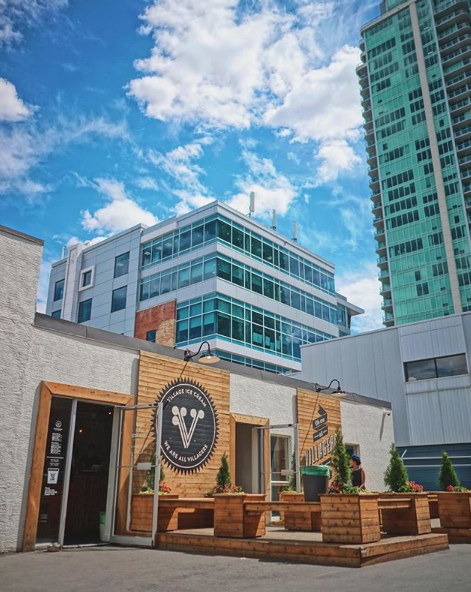 Most Calgarians have heard of Village Ice Cream, and for good reason! The Victoria Park location has been voted best ice cream in Calgary by Avenue magazine, and many of Village's customers would agree. Even though it's located in a hidden cul-de-sac, in the summer months you can often expect to see a line going out the door!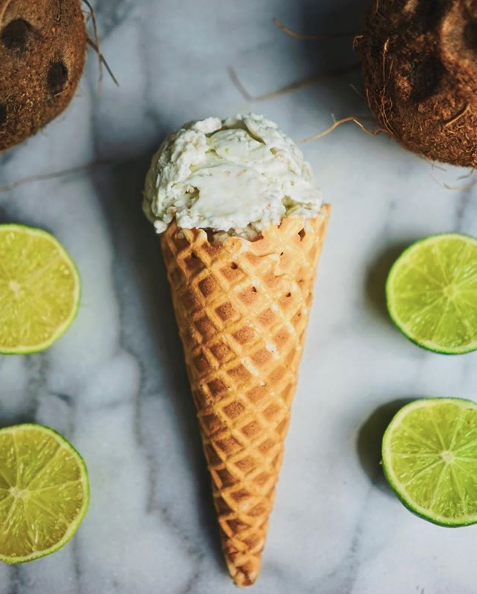 Village's dairy-free flavours rotate, but they are always made using coconut milk and are ultra-creamy. Dare-we-say the smoothest vegan ice cream ever?. Currently, the Vic Park location has chocolate (made by melting Bernard Callebaut chocolate right into the coconut milk base!) or lime to choose from. Unfortunately, the waffle cones are not vegan, but if you want, they have dairy-free sugar cones or compostable cups. You can also skip the line by purchasing a pint to take home!
For a lot of families, going for ice cream in the summer is tradition. If you're headed to Village Ice Cream, you'll never have to miss out!