Team Vic Park Pork Ribs Recipe
July 18, 2019, Posted by
Monique
Need another awesome rib recipe after trying the Vic Park BBQ Team's award-winning beef rib recipe? Don't worry, we have a pork rib recipe curated from the minds of our very own Victoria Park BBQ Team!
While there was only one award per dish, we are pretty sure these pork ribs impressed the judges.
During the 2019 Cowboys Cook-Off BBQ Invitational, the award winning Vic Park BBQ Team was able to tell Guy Fieri about our unique beef and rib recipes and they had him pretty pumped.
"To go two different directions and taking the coffee and the pork and taking the Asian style over the beef, which could interchange, and most often they are interchanged. You find the coffee on the beef and you find the Asian sweet on the pork. I'm excited."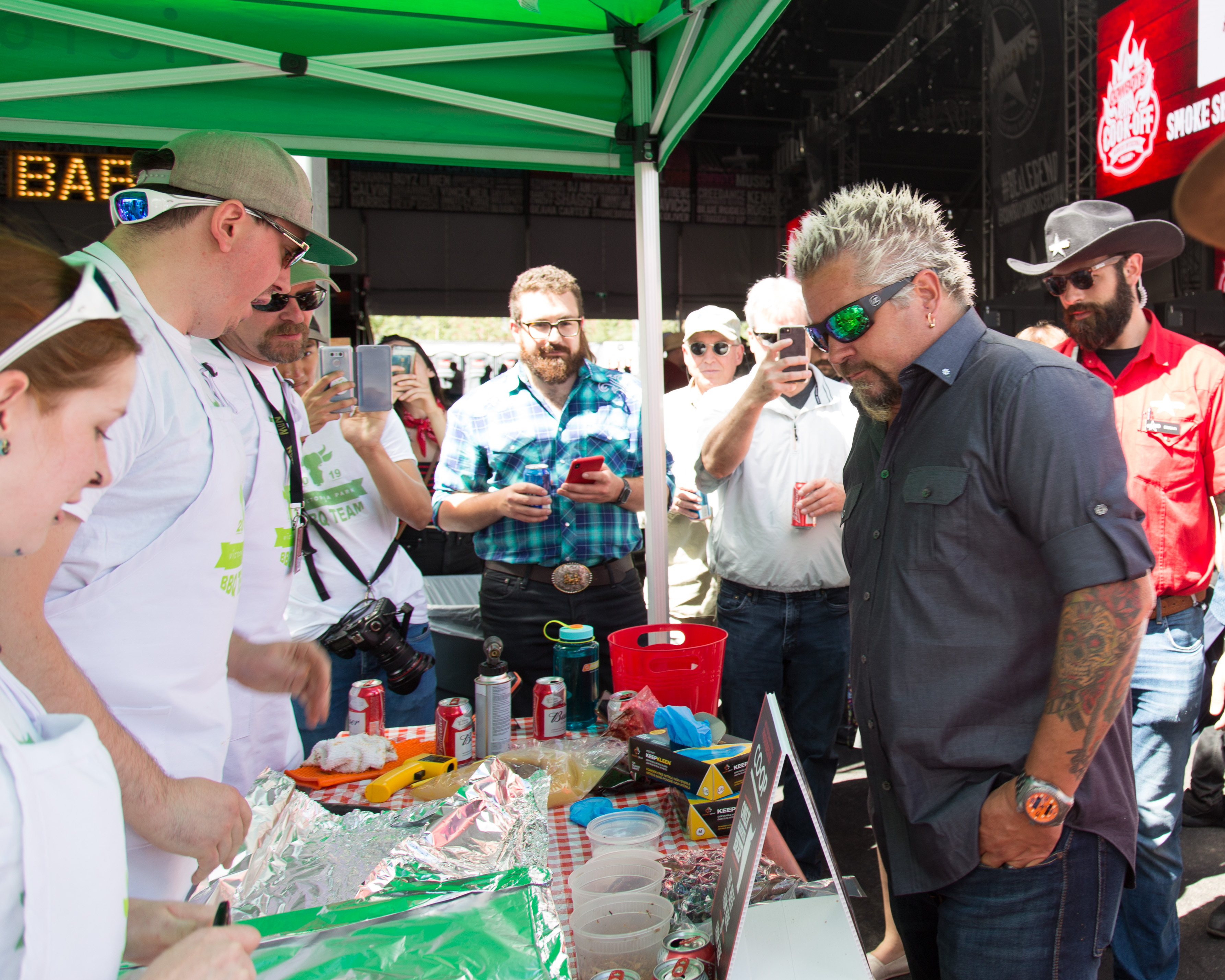 To re-create these delicious ribs, follow the recipe below to impress everyone at the family BBQ.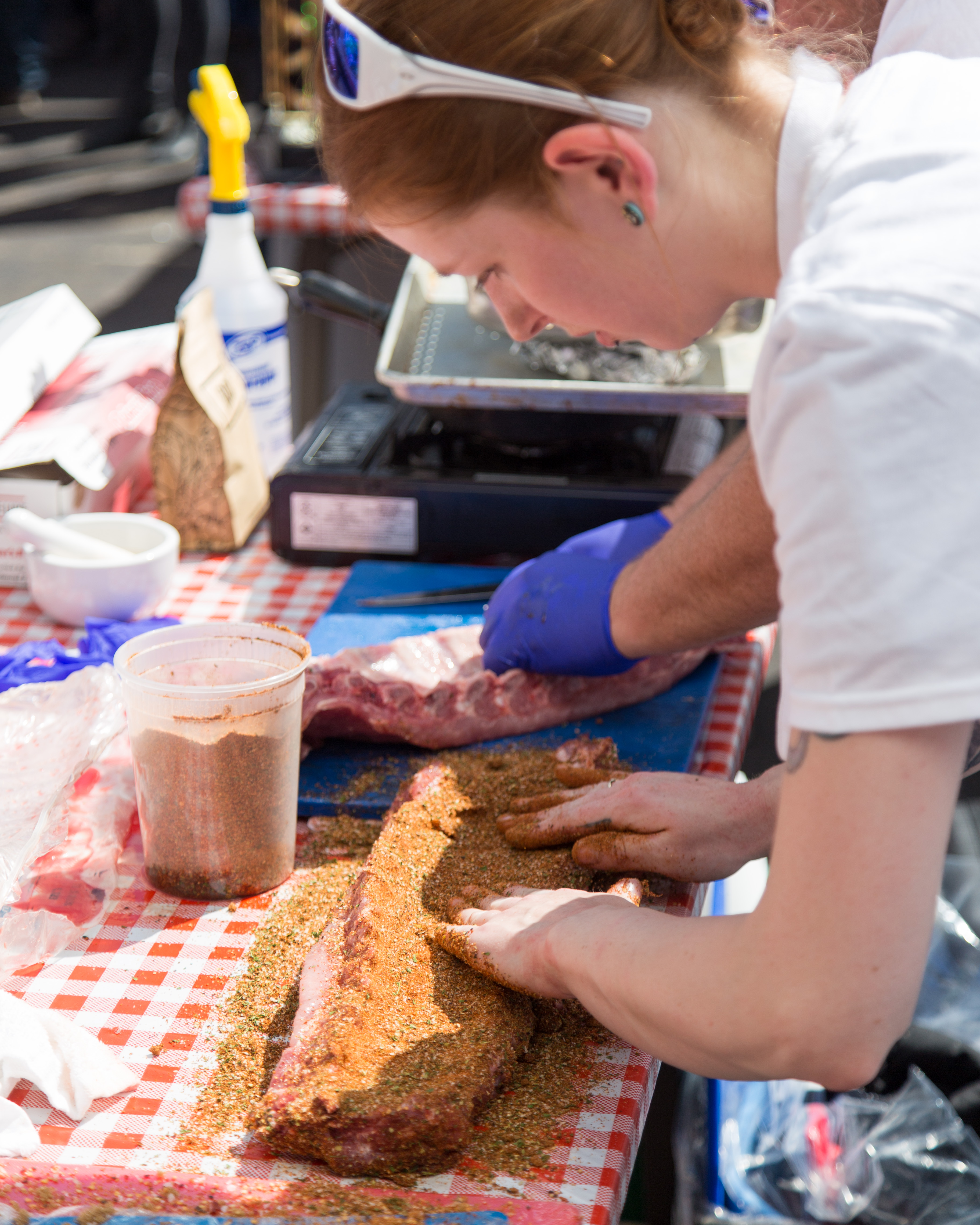 The pork ribs were rubbed with an ancho coffee blend and then smoked with coffee beans on maple wood chips made out of an old bourbon barrel for an extra kick of flavour. The ribs were smoked for 45 minutes at a temperature of 225°F -240°F, and then transferred to a braise and slow cooked over smoked out coals for 3 hours, until they reached an internal temp of 195°F.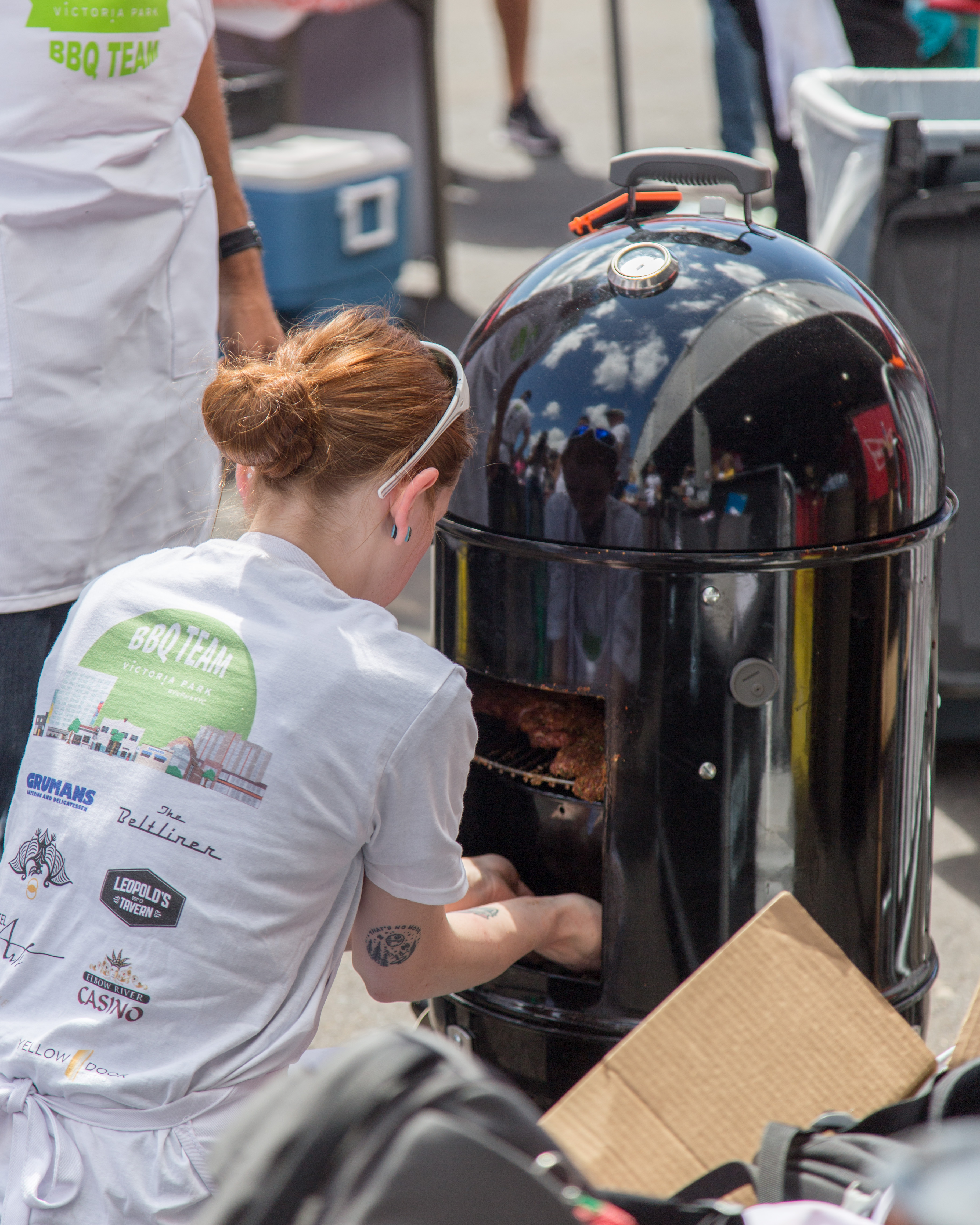 These fall-off-the-bone ribs were then sauced in a spicy bourbon barbeque sauce and put back in the smoker before being garnished with an original smoked coleslaw.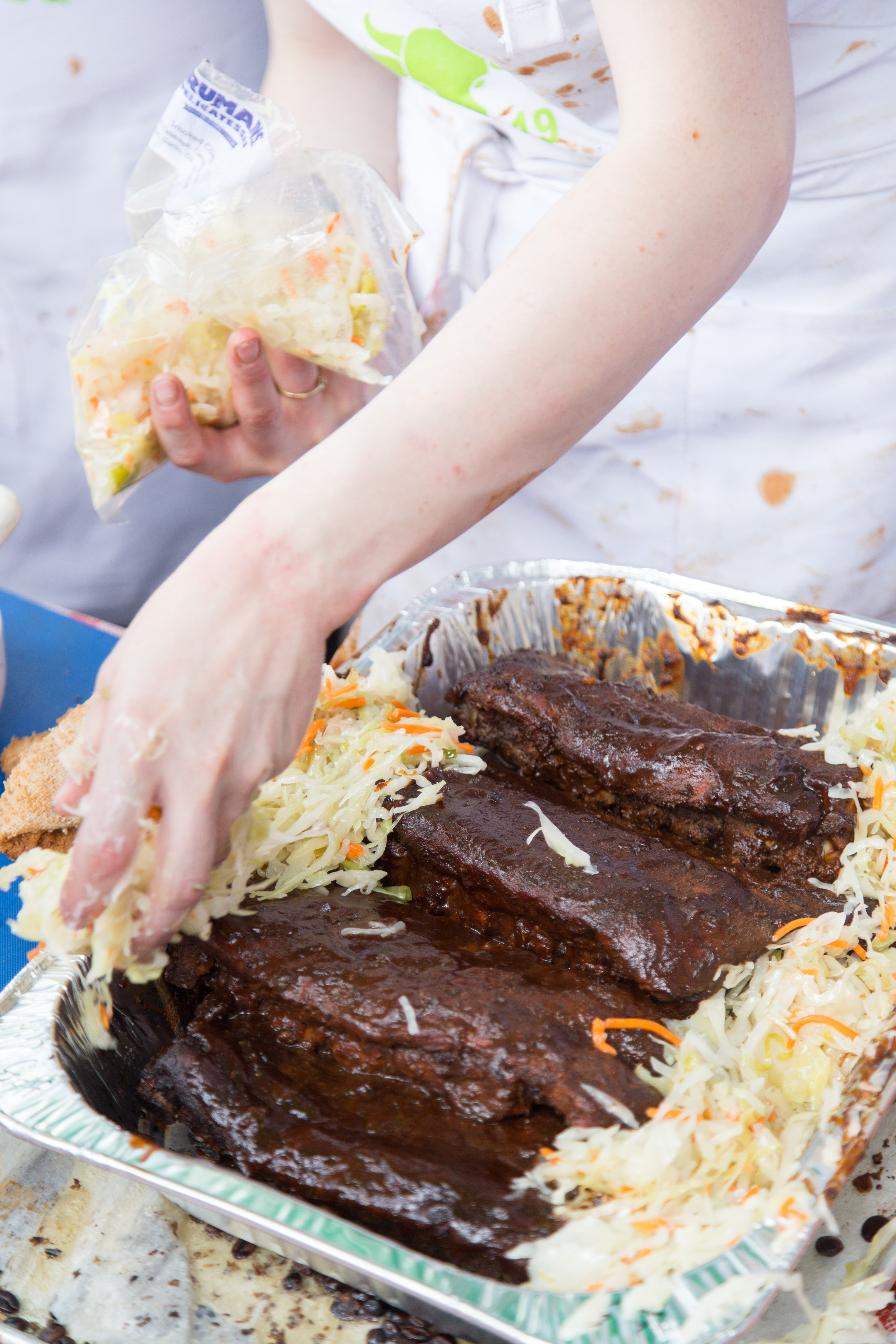 Here is the ingredient list for the rub, sauce and coleslaw straight from Grumans head-quarters!
Ancho Coffee Rub:
2 tbsp brown sugar
2 tbsp parsley
1 pepper
3 tbsp salt
3 tbsp coffee grounds
2 tbsp ancho powder
2 tbsp paprika
2 tbsp garlic powder
2 tbsp onion powder
2 tbsp cumin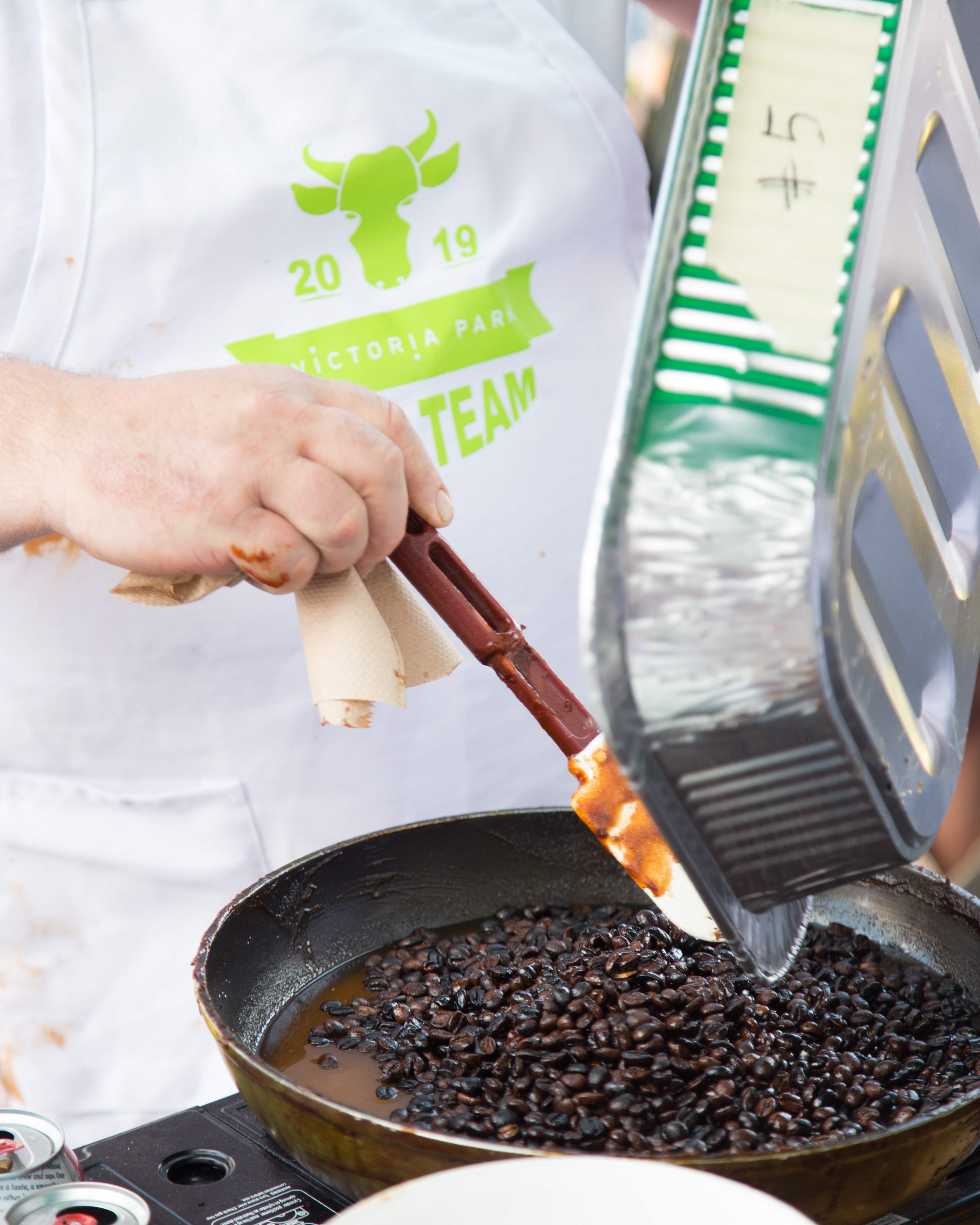 Maple Bourbon BBQ Sauce:
20 smoked onions
.5L Grandads bourbon
454g ancho pepper paste
1 small can of chipotle's
2L maple syrup
10L chicken stock
.25L apple cider vinegar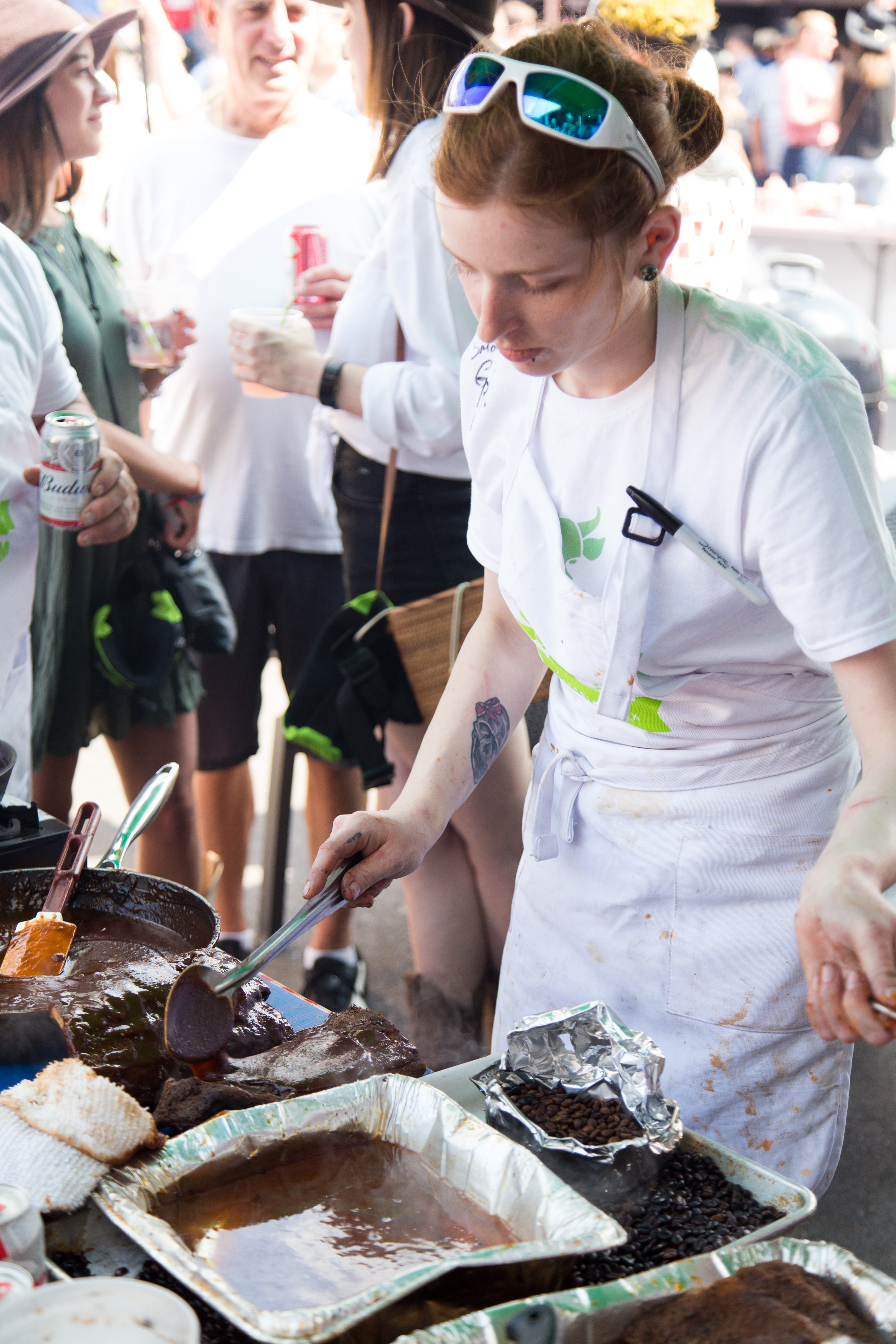 Braise:
1L chicken stock
.5L apple cider vinegar
.24L brown sugar
Black peppercorn (to taste)
Bay leaf
Smoky Coleslaw:
Smoked cabbage
Carrots
Green onion
Vinegar sugar garlic marinade
If you decide to make either of the award-winning Vic Park BBQ team recipes, be sure to let us know by tagging us @VicParkYYC or by using our #VicParkYYC hashtag so we can see all of your tasty recreations!