Sled Island returns to Central Memorial Park
May 21, 2019, Posted by
Monique
Watch the city come to life as Victoria Park gears up to celebrate the return of Sled Island in Central Memorial Park! This one-of-a-kind festival experience is a free event for all ages, and the perfect way to kick-start the summer. 
Sled Island has curated an incredible show for the stage at Central Memorial Park this year, and with so many amazing shows to choose from everyone is sure to have an unforgettable weekend. 
On Saturday, Canadian artist JayWood kicks off out show at 1pm. Up next are the enchanting and beautiful vocals of local artist Silvering, followed by Marleana Moore who is known for her artfully composed songs that have made her one of Alberta's most prolific performers. Concluding Saturday's lineup on a high note is Squirrel Flower, an American artist praised for her expansive vocal range. 
Central Memorial Park Library is also offering a Library Instrument Petting Zoo all weekend, giving you the chance to see what hidden musical talents you have before getting back out there and seeing what else the festival has to offer.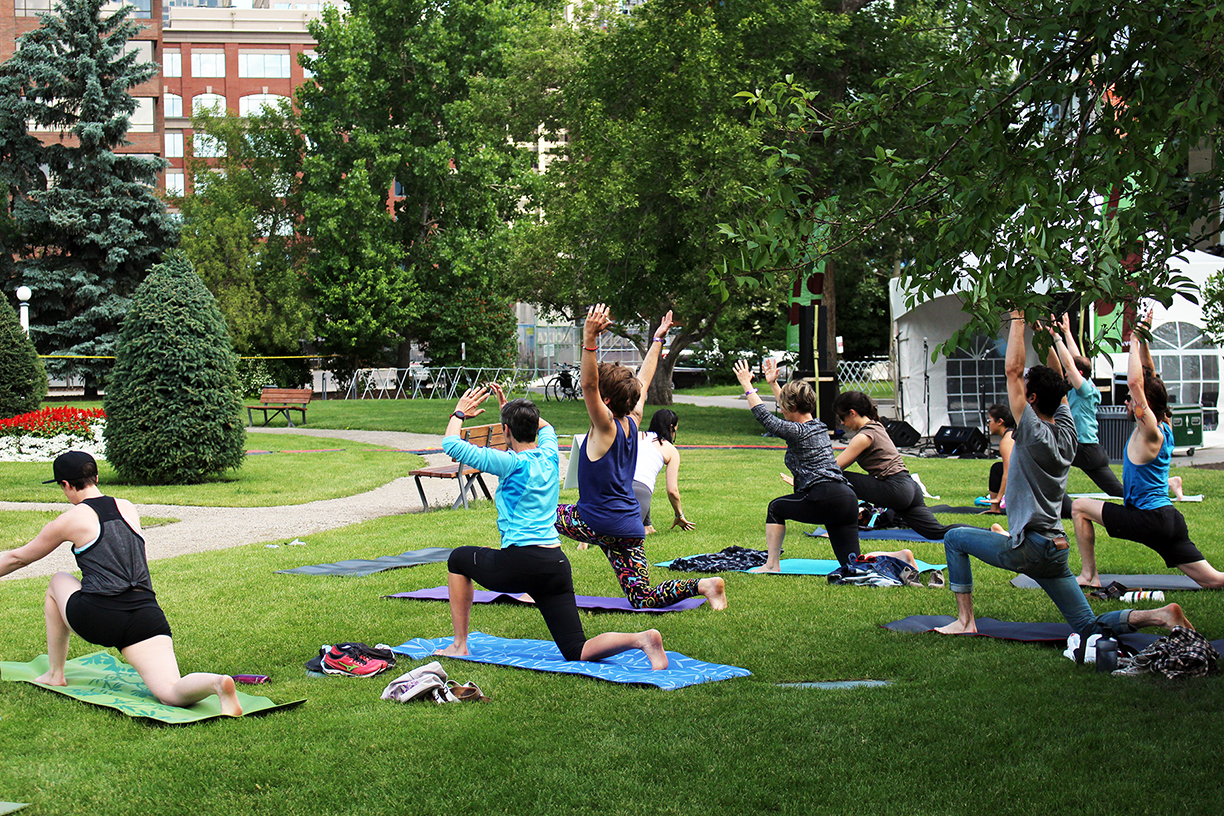 On Sunday morning we welcome everyone to join us for some yoga in the park before heading to the stage to see No Frills perform their uplifting indie-rock tunes. Calgary's own Samantha Savage Smith will follow, a soaring local artist with a show you won't want to miss. Canadian bands milk and Beach Body will finish off the weekend with a variety of summer inspired jams. 
After the show the fun doesn't stop and there is plenty to do and see while you're in the neighbourhood. Explore Victoria Park's many bars and restaurants, like Civic Tavern with their local beer menu featuring all Alberta craft brews and brand new outdoor picnic seating area. If you are looking for a place to wind down, visit Ten Foot Henry's plant filled restaurant or grab some Dim Sum at Two Penny. Whatever your taste, Victoria Park has you covered!
Sled Island Central Memorial Park Line up
Saturday, June 22:
Lev Snowe 1 - 1:45
Silvering 2 - 2:45
Marleana Moore 3 - 3:45
Squirrel Flower 4 - 4:45
Sunday, June 23:
Bad Bodies 1 - 1:45
Samantha Savage 2 - 2:45
milk 3 - 3:45
Beach Body 4 - 4:45