Shake, Stir & Strainbow in Vic Park!
August 19, 2019, Posted by
Monique
Celebrate pride week in Vic Park!
Shake, Stir & Strainbow is a fun and energetic Pride-themed cocktail campaign that's running from August 12-September 2 across 70 Calgary restaurants to raise money in support of the Skipping Stone Foundation! Here are the places you need to come check-out right here in Vic Park.
THE BELTLINER – 243 12 Ave SW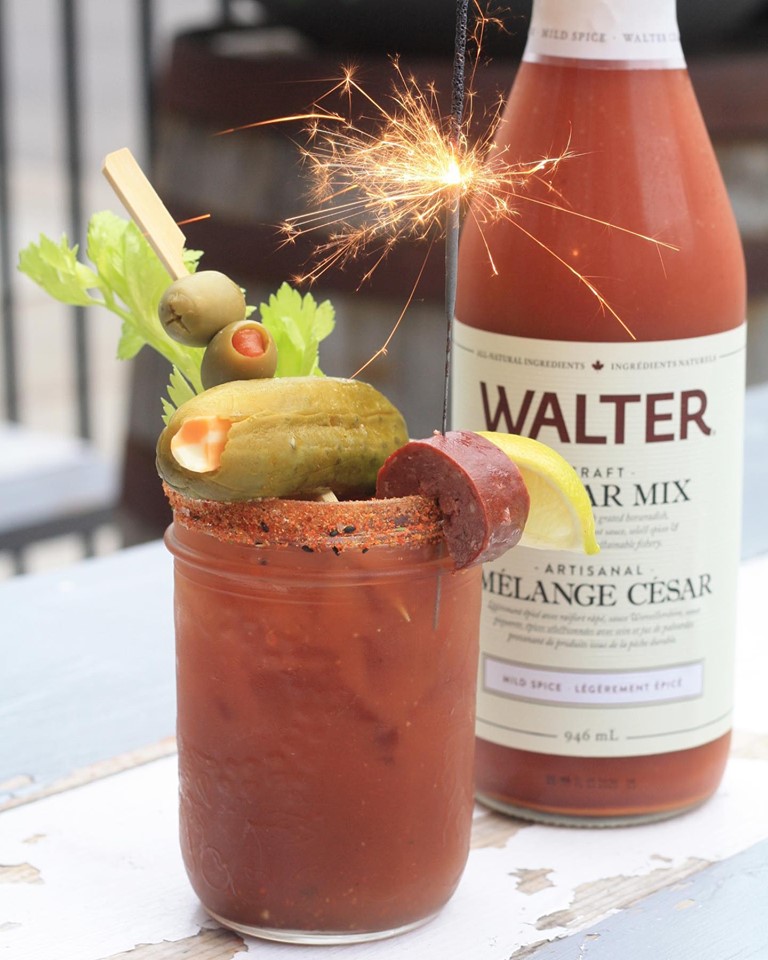 The Beltliner is kicking off pride with their 'Kind of a Big Dill' caesar made with Walter's Caesar Mix, pickled hot pepper vodka and adorned with a cheese-stuffed dill pickle, pepperoni, olives, celery, lime and of course a festive sparkler! If you want to take your caesar game to the next level you can't miss out on this delicious drink.
FOREIGN CONCEPT – 1011 1st St SW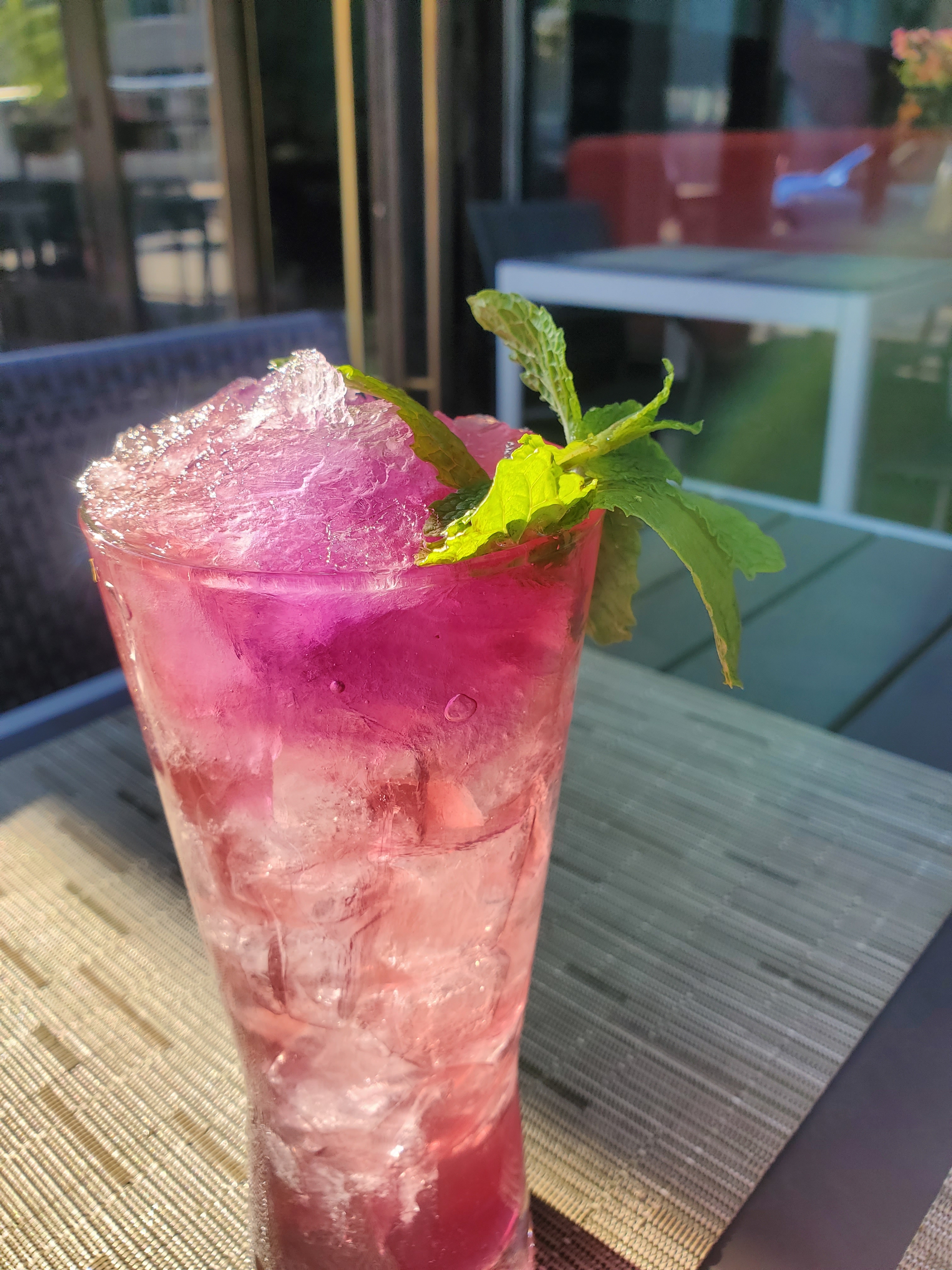 'The Harvey Milk' cocktail from Foreign Concept is so excited to celebrate pride, they even topped it with purple ice. With Eau Claire Cherry gin, Campari, urne plum sake, lime juice, citric acid and mint leaves, 'The Harvey Milk' is a can't miss drink to try this Shake, Stir & Strainbow.
NATIVE TONGUES TAQUERIA – 235 12 Ave SW
Native Tongues Taqueria's 'Hello Discovery' is so good you have to come in to discover all of its tasty ingredients. 
PROOF – 1302 1 St SW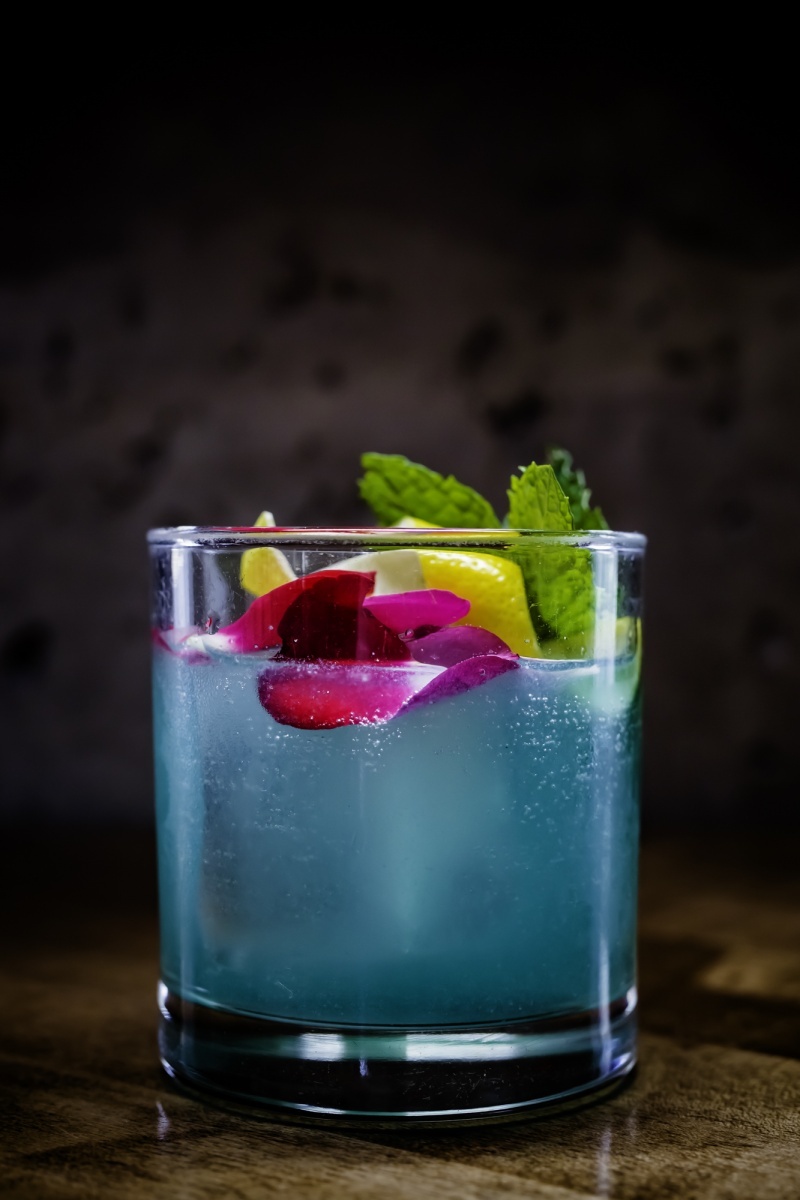 Proof's 'The Shimmy Strut' is one colourful drink that's perfect for getting in the pride spirit! This tasty concoction is made with The Botanist Gin, amaretto, blue curaco, sesame syrup, lemon juice, hops bitters, firewater, white wine and butterfly pea tea for some insane taste bud sensations.
RAW BAR – 119 12 Ave SW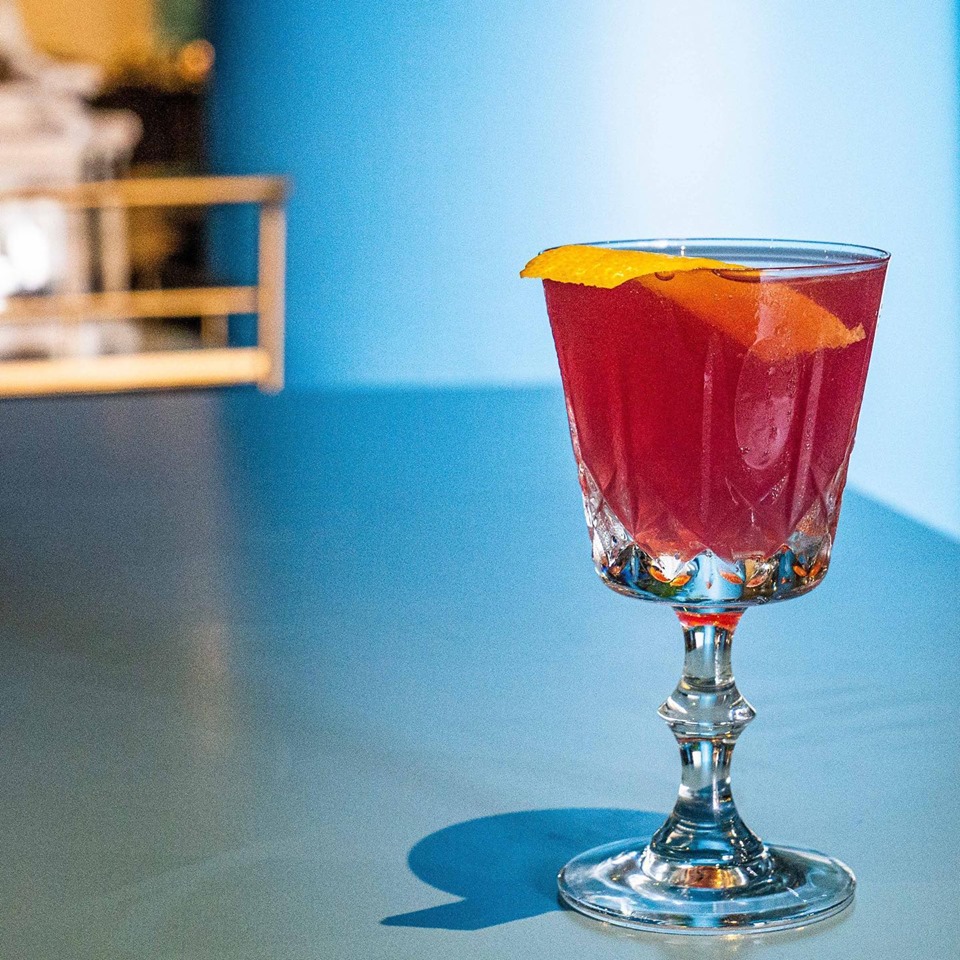 Raw Bar is doing it right with their featured 'Raspberry Beret' made with The Botanist Gin and house-made bitters. Not to mention that $1 from each cocktail sold will be donated to Skipping Stone Foundation, so don't miss this tasty treat that will be available until September 2!
TEN FOOT HENRY – 1209 1 St SW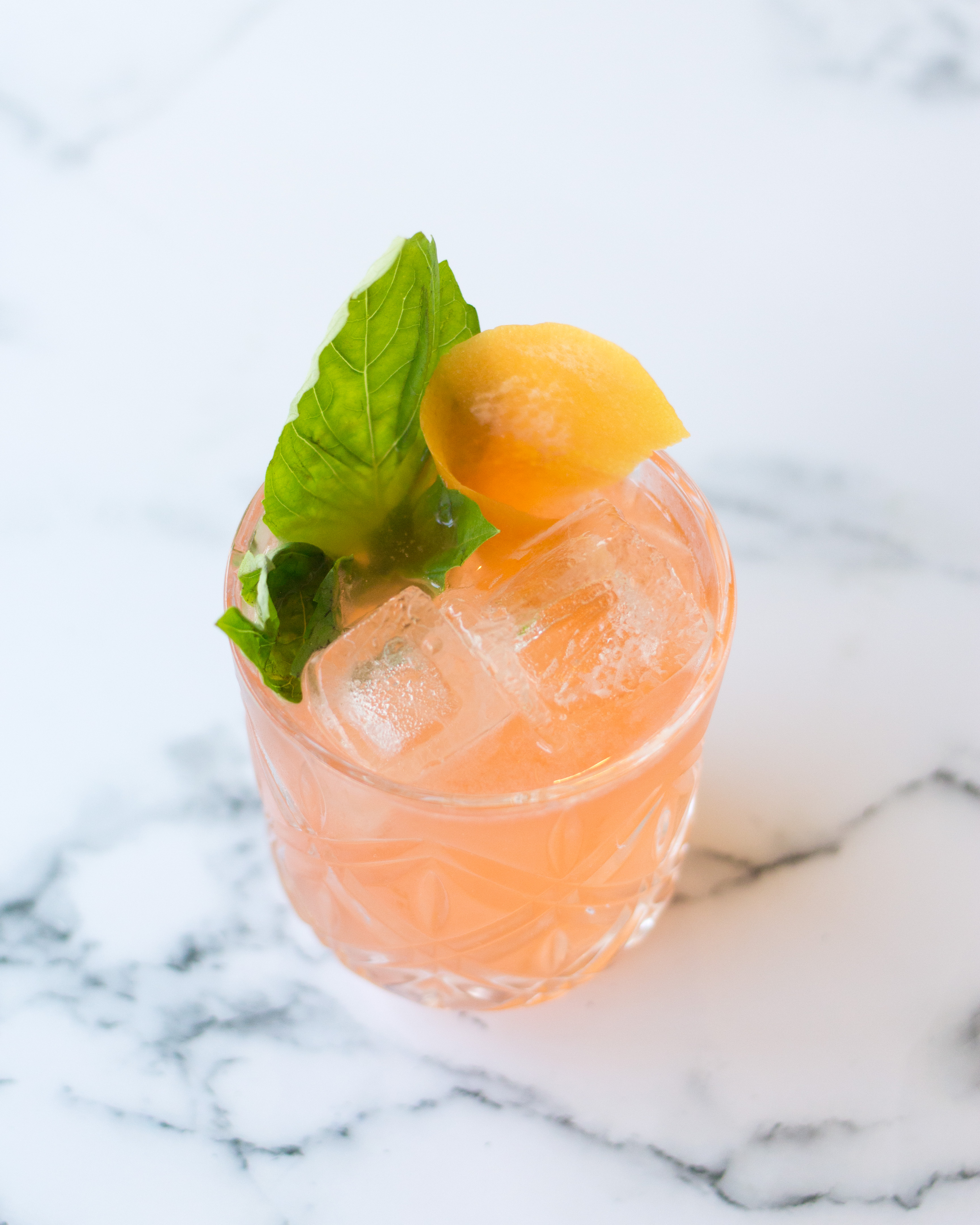 'The Sip-In' is Ten Foot Henry's cocktail of choice made with grapefruit and basil infused Tito's vodka, aperol, lemon, grapefruit, elderflower soda and Latin lime bitters. This fruity drink is a great way to celebrate pride in style.
TWO PENNY – 1213 1 St SW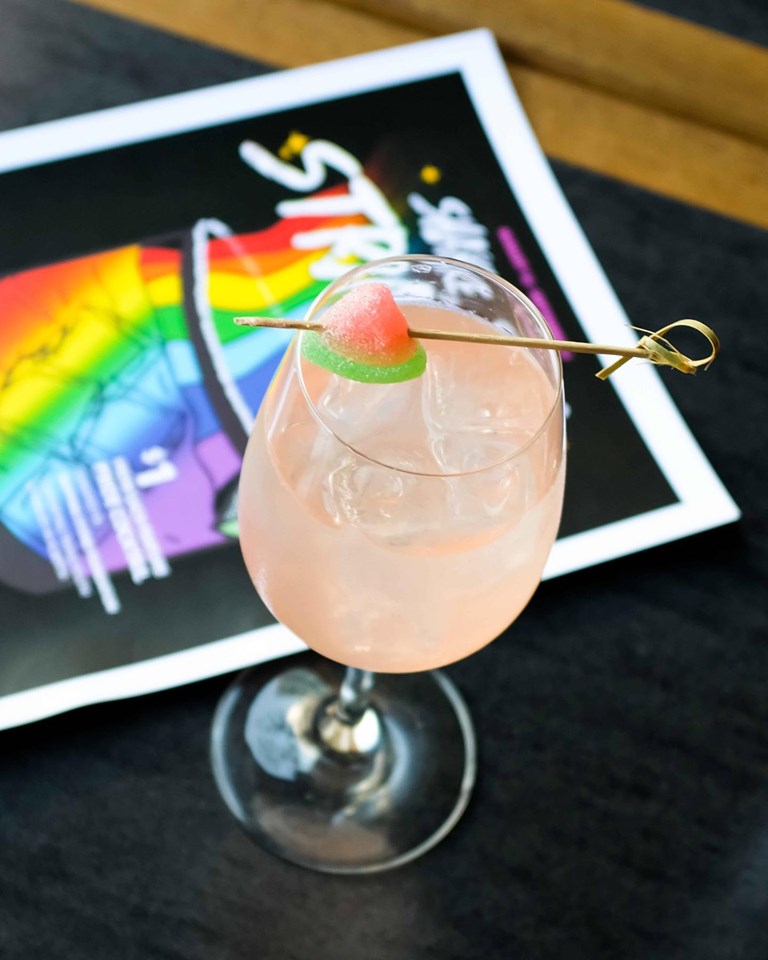 Two Penny's pride themed cocktail, 'Pretty in Pink' is changing the cocktail game. Made with Tito's vodka, watermelon liqueur, St. Germain, bubbles and topped with a watermelon candy. $1 from the sale will also go directly to the Skipping Stone Foundation so you can feel good about sipping on this limited time drink.
YELLOW DOOR BISTRO – 119 12 Ave SW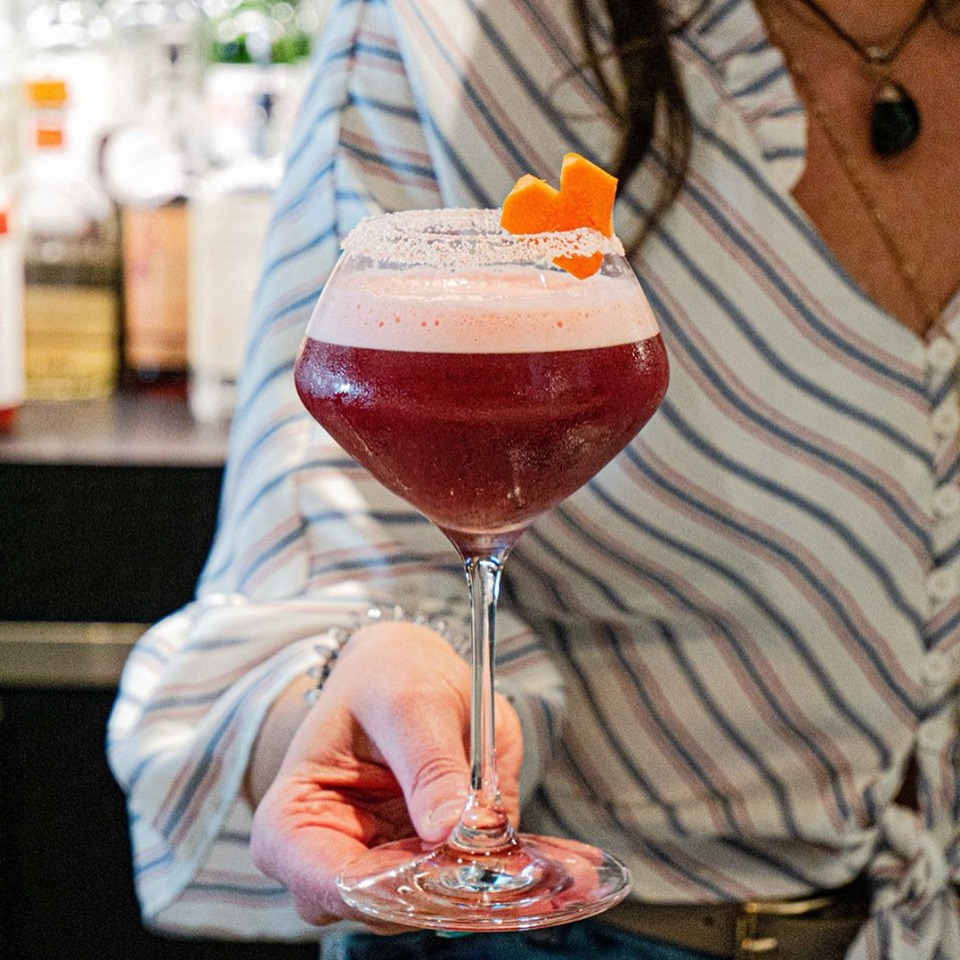 Yellow Door Bistro's special 'Plautus' cocktail comes from the mind of bartender Jessica Keay who was inspired by the first Roman Playwright to write about gay romance; Titus Maccius Plautus. This thoughtful beverage is made with Tito's vodka, Sheringham Akavit, Trragon infused beet & celery juice, Walter's Caesar Mix, lime juice, Worcestershire & tobacco and egg whites a unique cocktail experience.
SHELTER - 1210 1 St SW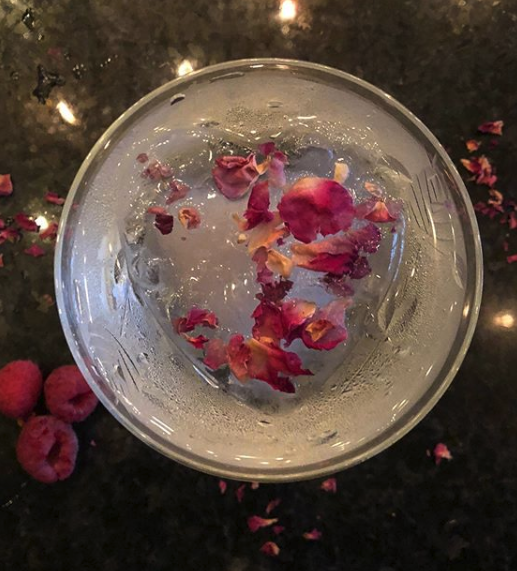 Shelter's feature drink is called 'Bicon' and it consits of coconut oil fat, botanist gin, William pear eaux de vie, elderflower and citric acid for an iconic drinking experience. Come and support the Skipping Stone Foundation while enjoying a delicious drink!
A minimum of $1 from each feature cocktail sold until September 2, 2019 will be donated to the Skipping Stone Foundation so come taste some delicious drinks and feel good about it too.