Humans of Vic Park: Heather Morley
June 26, 2019, Posted by
Marc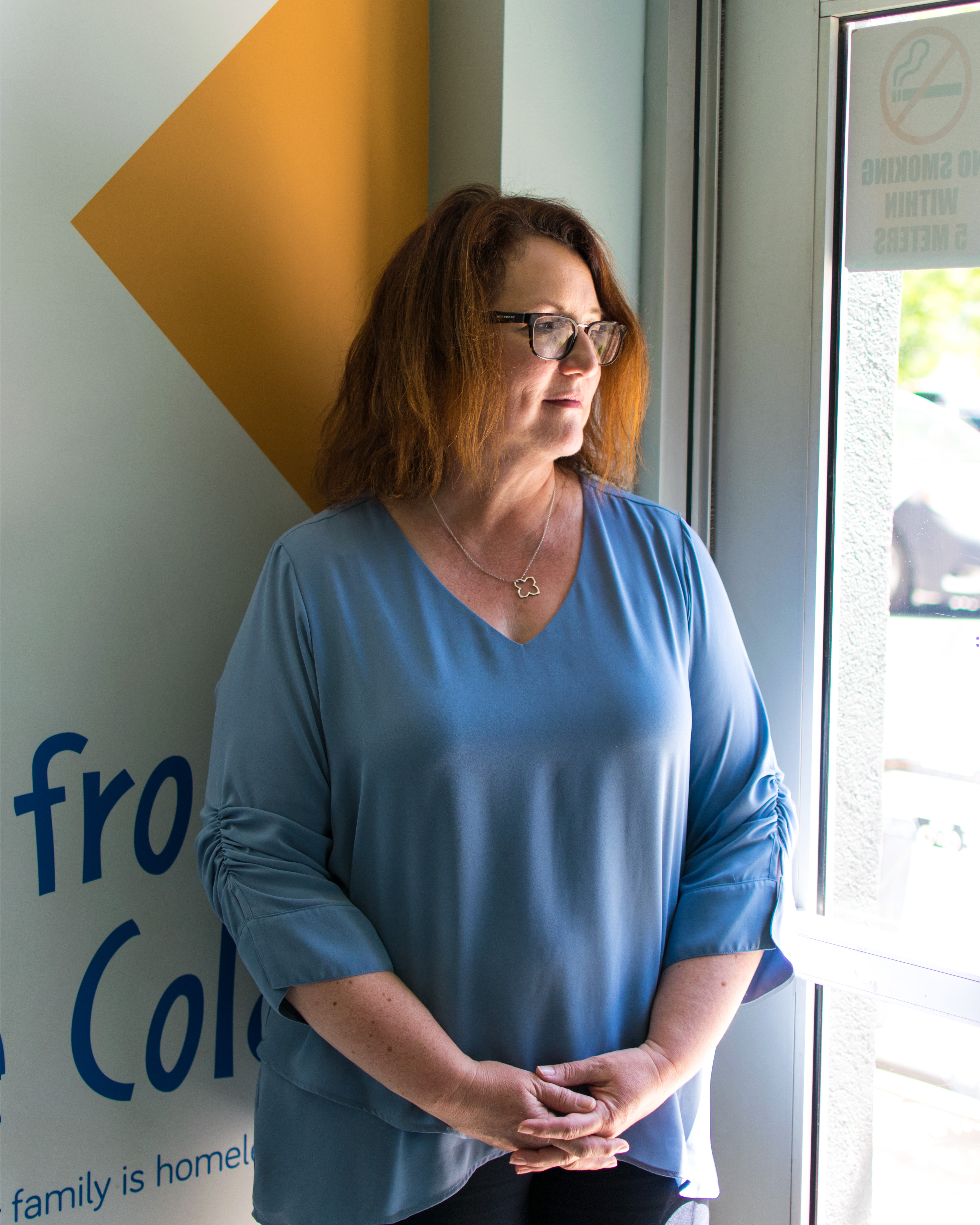 Sometimes it's unbelievable for me to know that it's been almost 30 years since I've been in this field. I started right out of school, drawn into understanding the human condition. I started working with young offenders, in conflict with the law and from there my career grew across Canada and the US where my focus has always been families in crisis.
There are immense struggles in this industry, I sometimes ask myself "why haven't we solved this yet?" especially since I've been doing this for so long. There have also been incredibly dark times where I feel like nothing that I'm doing is helping this person in need… but there have always been moments that restore my faith and my resolution.
One such moment happened about two years ago and it is one that I'll never forget. I was working with another agency here in the city and it was just before Christmas when I was in a meeting. One of the employees pulled me aside and told me that there was someone I needed to meet. I thought it was a little odd but out I went to see this woman waiting for me. I'll never forget her, she said, "I've come to make a donation to this organization because I was a client here 15 years ago." She told me her story of how she and her two children were fleeing an abusive relationship and fleeing homelessness; but now, not only was she back on her feet, she does everything she can to give back to the organization that helped her. She said "I want you to know that I'm ok, and my children are ok. My life was so shattered and I'm not even sure if I said thank you at the time because I was so angry and broken. But your staff, they wrapped their arms around me, and you all supported me and helped me find a place to live and helped me move forward in life."
She then pulled out her cheque book and wrote a cheque for $50.
- Heather Morley, Inn from the Cold