Humans of Vic Park: Gerald Wheatley
July 17, 2019, Posted by
Marc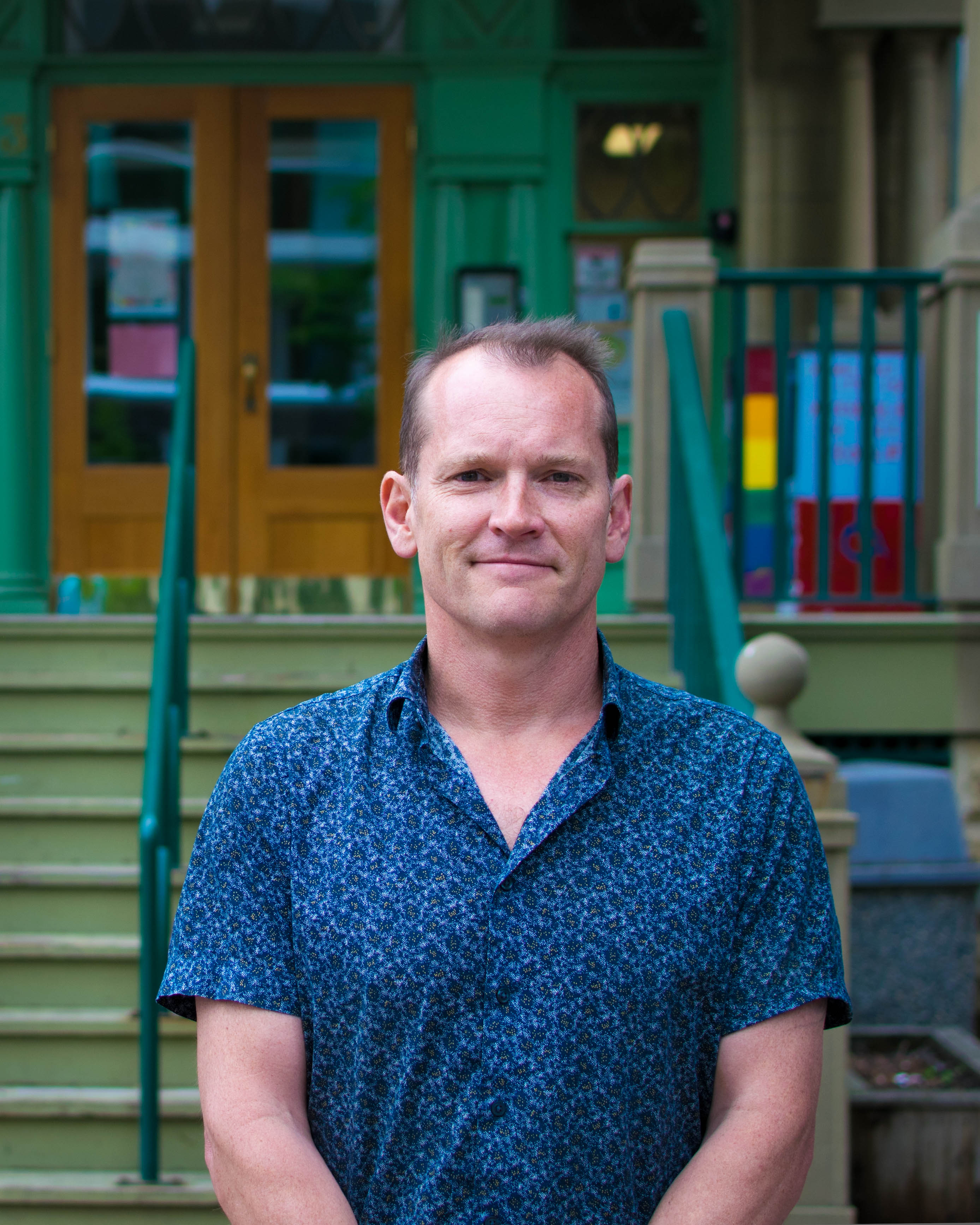 I've personally always lived within a few kilometres of this building in the 25 years that I've been in Calgary. During my time here, I've seen so many improvements in the neighbourhood from the implementation of the city's cycle tracks, upgrades to Memorial Park, urban living improvements, and accessibility with public transit.
The biggest change that I have personally witnessed however, would be the CommunityWise Centre. This building went from a small part-time staff to a fully supported membership, and we have tenants of all different kinds. The role that CommunityWise as a building plays in our community is wholly unique in Canada for the scale and number of non-profits that are supported.
What I'm most proud of is fostering Calgary Dollars with the businesses of Victoria Park, a program that is totally unique in the world. Because we all use the Canadian dollar every day, we don't really think about what we want it to accomplish. Calgary Dollars is proving that multiple kinds of money can create different benefits, the biggest being the social connections and the satisfaction we get from living in our neighbourhoods. Calgary Dollars is creating relationships between people when they make transactions and it's exciting to see that growing in Victoria Park.
Calgary as a whole is very exciting. It's a fast-paced environment to work in and there is huge support for the work that we're doing. I have great hope that Calgarians want to see vibrant communities that are livable and accessible to everybody.
- Gerald Wheatley – The Arusha Centre, Calgary Dollars