Humans of Vic Park: Fraser Abbott
May 31, 2019, Posted by
Marc
Introducing Humans of Vic Park! This project will capture the candid stories of those who have built a life in the vibrant and diverse community of Victoria Park.
Introducing our first Human: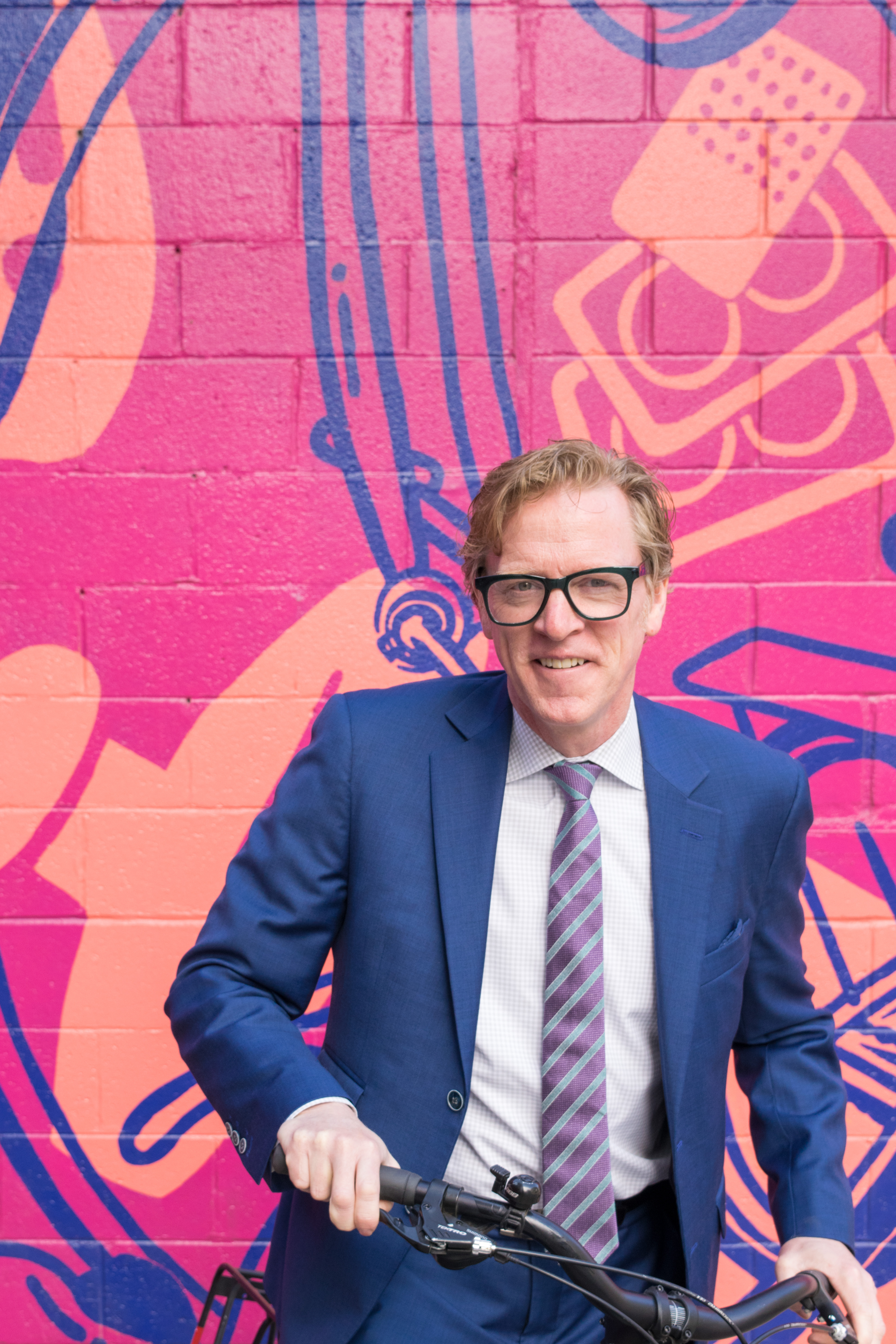 "My fist summer job was at age 12 playing bagpipes for a youth pipe band that performed at Fort Calgary and Heritage Park. I started working in the hospitality sector thereafter in hotels and restaurants while studying at the University of Calgary. Those formative years in tourism instilled a pride in me to share the best of Calgary with our visitors and guests.
There's an old adage in hospitality that you're only as good as your last booking. As a result, you need to be continually improving your offerings. My career in the tourism sector has focused on developing our properties while also building opportunities in the neighbourhood and city that will make Calgary a better place for visitors as well as residents to live, work and play in.
I joined the Hotel Arts Group in 2005 when we took over an older property and transformed it into Calgary's first boutique hotel. It's funny, but back in 2005, we were trailblazers because we had flat screen TVs before the rest of the hotels adopted newer technologies. We were elevating the bar; we had an entrepreneurial approach that was reflected in the area. We've always sought to introduce new offerings that will excite visitors and Calgarians alike. Yes, there were ups and downs in our economy, but Hotel Arts and Victoria Park have always been resilient and forward thinking.
Our team has grown our business through our connections to the broader community supporting local business, the arts and the tourism sector. Over the years, I've seen the Vic Park Community transform into a welcoming neighbourhood with thriving businesses and activities while our property has morphed into a hub for meetings, dining and celebrations.
I guess what's kept me in the area is the knowledge that we can shape the future direction of not only the company here but also the direction of the neighbourhood in very positive ways.
Oh, and I still play the bagpipes... but not for late check outs."
- Fraser Abbott, Hotel Arts