Humans of Vic Park: David Sauve
January 5, 2020, Posted by
Nicole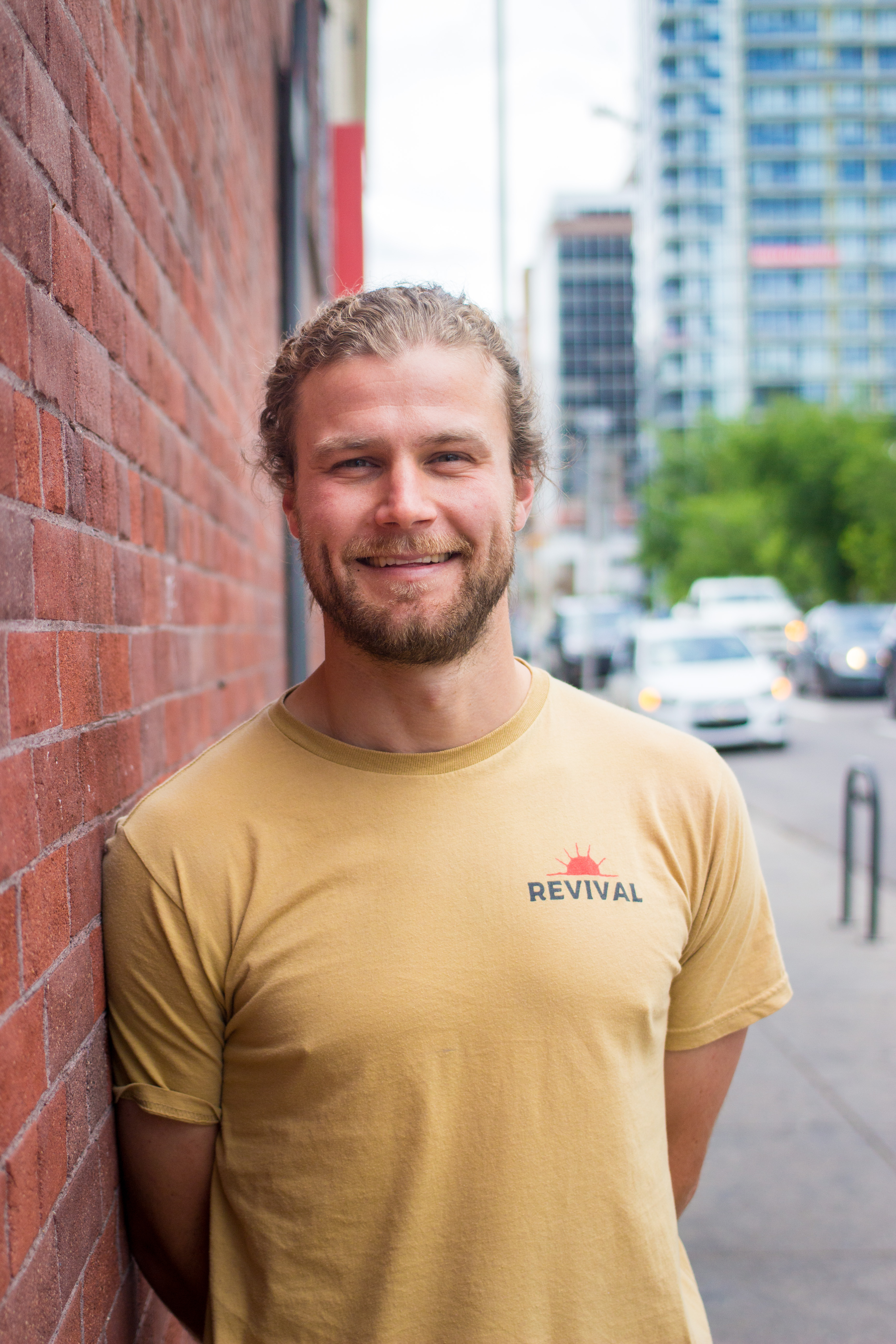 At 17 I started working at a steakhouse in the Okanagan, which was where I grew up. I always loved hospitality, especially the social aspect of it. It's been a kind of a constant in my life. When it came time for school, I decided to pursue finance but after working downtown in this realm for a couple years, I realized my value system didn't quite align. I decided to go back to my roots and haven't looked back.
In any bar you get a wide demographic of people and at Leo's we pride ourselves on just how diverse this group of patrons is. We get people fresh out of university, we get seniors, we get businessmen, we get athletes and we get hipsters. We get people from all walks of life and it really shows how much this community continues to grow. Our interior décor is an ongoing and constantly evolving thing where we get our patrons to come in and staple whatever they want on the walls. It tailors our place to the community, and in a way, let's them make it home.
We like interesting people that maybe don't "fit in" in the traditional sense. The people we've hired are so talented in both their work and personal lives. They are unique and add so much energy into the building. I think it's important to have people come from different walks of life. We all need a bit of a perspective change nowadays, and having different people around really helps with that.
I have to give a shout out to the whole Victoria Park community, we've got some of the best restaurants in Canada here and our neighbours are so supportive, it really is the most collaborative area you could find in a city. We're so tight knit here, everyone wants to work together, so much so that competition is more internal than external. We feel that we need to keep up the quality to be able to have a rightful place among these amazing restaurants.
- David Sauve, Leopold's Tavern