Humans of Vic Park: David Low
June 7, 2019, Posted by
Marc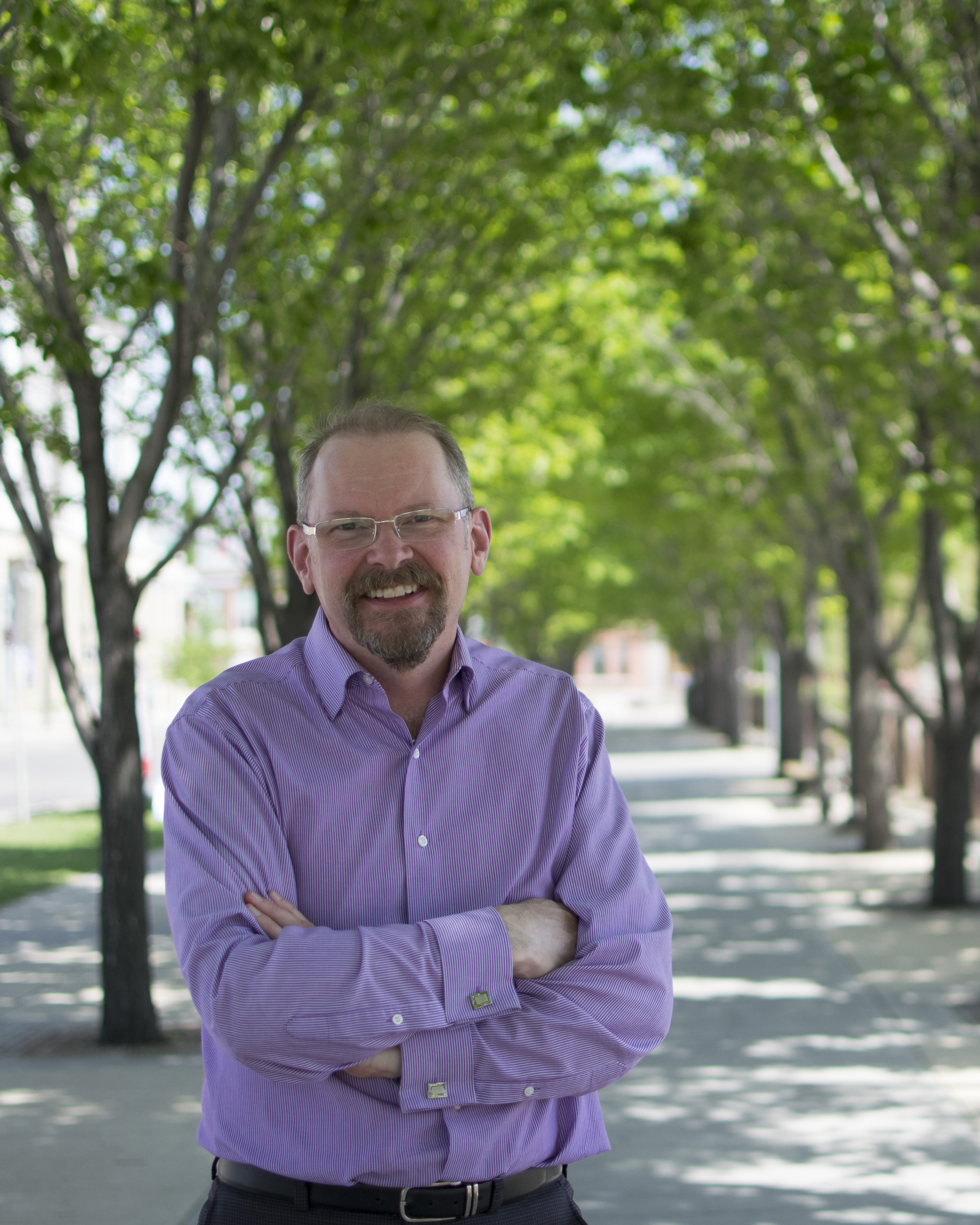 As a native Calgarian, I was always aware of Victoria Park, but back then it was sort of a wilderness of dust and parking lots and there really wasn't a reason to come down here as I remember growing up, other than for Stampede.
Back then, certain areas of Victoria Park were pretty rough. There was a very high concentration of lower income folks and there was a lot of decay and neglect because property owners were just not at all interested in the upkeep. Central Memorial Park was also, for real, not a safe place. The area wasn't really on my radar back then apart from some of the iconic little spots like the Ribtor Warehouse where I would shop with my father - it was this amazing utopia of junk and surplus and camping gear. Then there was Electric Ave, Calgary's notorious party strip where I would hang out in university. In grad school, a few housemates and I had a ritual of starting off the week at the Vicious Circle, one of the best martini bars in Calgary.
One of the hardest parts of my job is watching these iconic places go. But of course, I have to thank them for the contributions that they made to the community, and that strongly built, old Ribtor building still stands and will for a long time; always ready to house new, iconic places. I think one of the neatest things about Victoria Park is that it has such a rich depth. I always say that to grow a forest, you need good soil, and I think what we have here is really good soil.
My job allows me to find, create, and be involved with ventures that move the social fabric forward and continue to make the city more interesting and better. Everybody likes to know that they can make a difference and for me, I get to shape a chunk of Calgary that I know and love and having a small hand of making something even just a little bit better is great.
We don't want to be the best city in the world, we want to be the best city for the world.
- David Low, Victoria Park BIA