Humans of Vic Park: Cindy Graham
September 26, 2019, Posted by
Nicole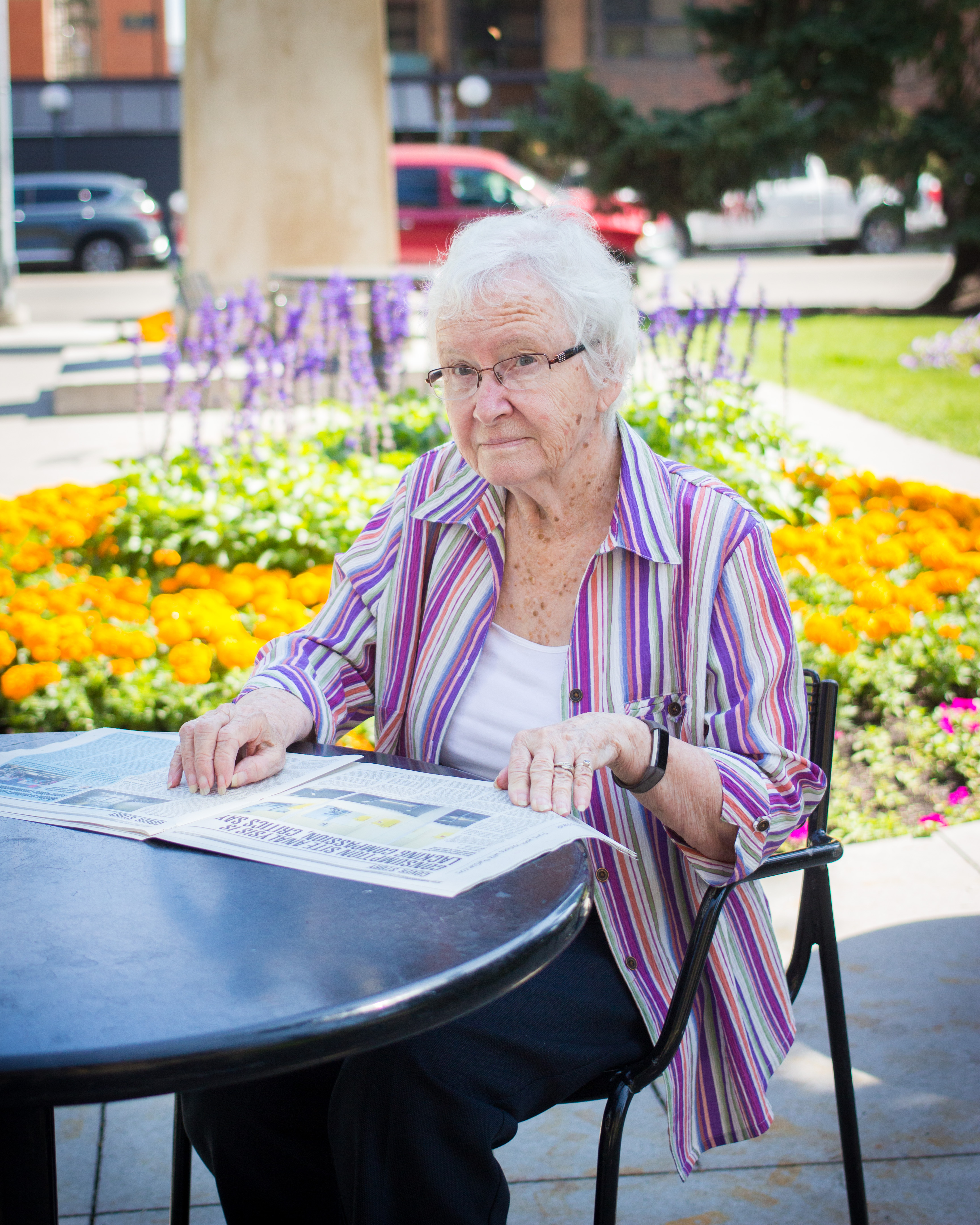 Part 1
When I graduated from medical school studying x-rays, I got a job in a small town but knew immediately that I wanted to be adventurous. So, after a few months, out I went to the Peace River Country – to the small town of Fairview – where I worked in the hospital. It was here where I met my husband. We married and travelled to Fort Macleod where my daughter was born in 1958.
My husband was a man who got bored very easily. He worked as a firefighter but was never satisfied with where he was. Every little town we went to would become boring to him. We bounced from town to town to the major cities to back to another town and it was all his decision. I didn't get the chance to go back to work myself, I couldn't with things in the medical field changing so much.
After about the sixth time we moved I told myself: I had enough of this.
And so, after 28 years of marriage I gathered some clothes, my sewing machine, and I left.
That was in 1983.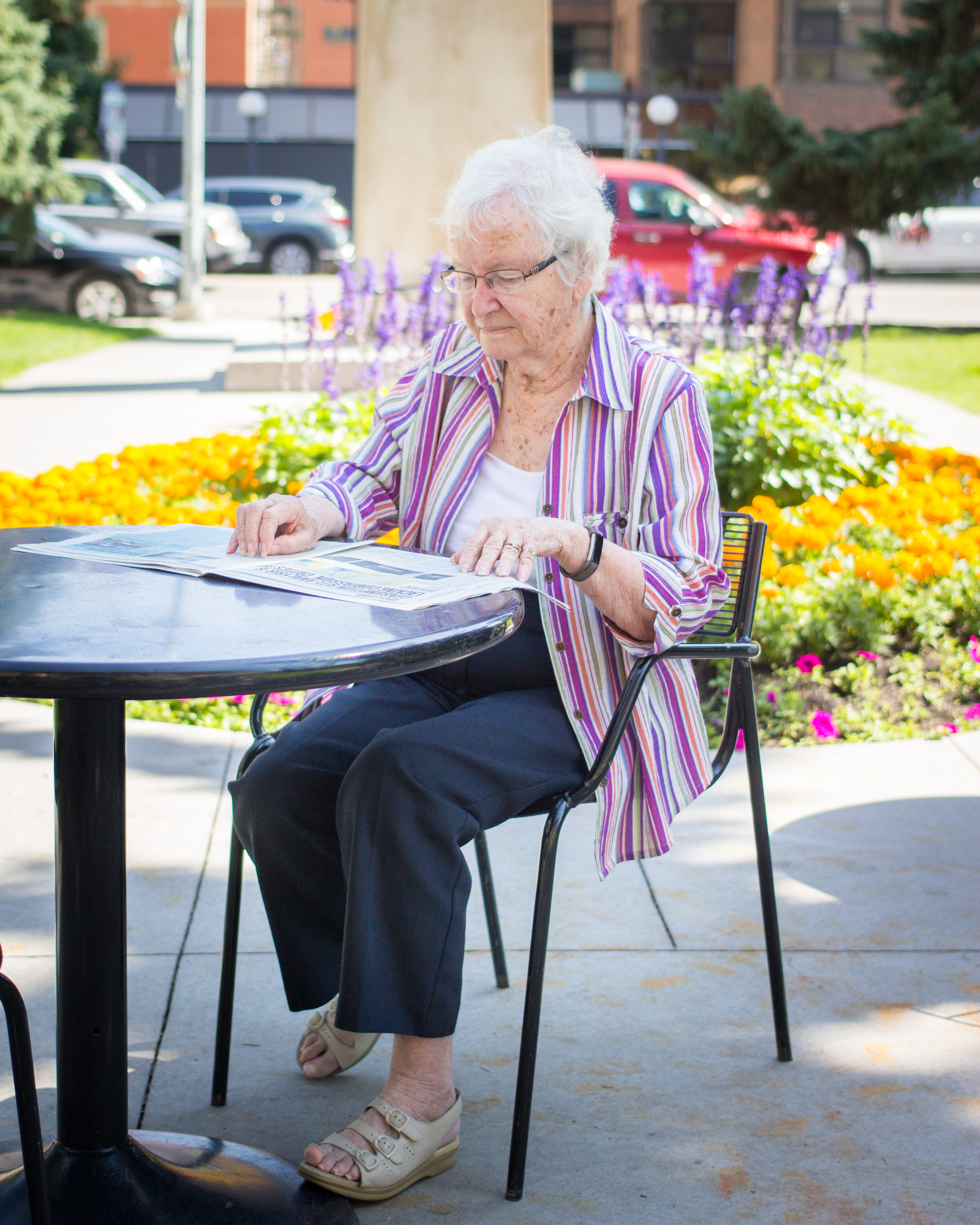 Part 2
Out of the blue he said: "Let's move in together."
I was really shocked and taken aback because all this time that I knew him, Stan has been a really quiet and reserved person. I thought about this decision for a few days, then I phoned him and asked: "Are you sure this is what you want to do? This is a big step." Not long after we found a big enough apartment and we've been living together since 2003.
We're friends and roommates, that's what we are, and we've never been anything else other than that, but we've kept each other company for over 15 years.
Stan and I traveled the country together, his job allowed us to travel to beautiful places. We went to Prince Edward Island, Niagara Falls, Whistler, and many of the large cities. Unlike when I was with my husband, I wasn't dragged along, I loved exploring these places with Stan. We had a lot of fun.
Two years ago, Stan was diagnosed with Alzheimer's. That changed everything. Stan has always been stubborn, he's a business man, he's always made his own decisions and one of the big decisions that he's always kept was his independence. But lately his health is deteriorating, he's also a diabetic so I have to watch him from accidentally eating loads of sugar.
I try to keep myself busy as best I can. I follow current events that impact my community, I also do my best to inform community leaders, one of them being the Victoria Park BIA. I collect newspaper clippings and type out articles to send out. Staying connected to the community is important to me, and it does help keep my mind off Stan.
It's hard to see him go through this… but I'll hang in there as best as I can because you don't abandon your friends.
- Cindy Graham