Award Winning Beef Ribs Recipe by Team Vic Park
July 18, 2019, Posted by
Monique
At the 2019 Cowboys Cook-Off BBQ Invitational, the Vic Park BBQ team won the beef rib portion of the competition thanks to the collaboration of our fabulous Vic Park chefs.
If you are looking to re-create our Guy Fieri approved rib recipe (seriously – he was impressed), here's what we did to smoke the competition.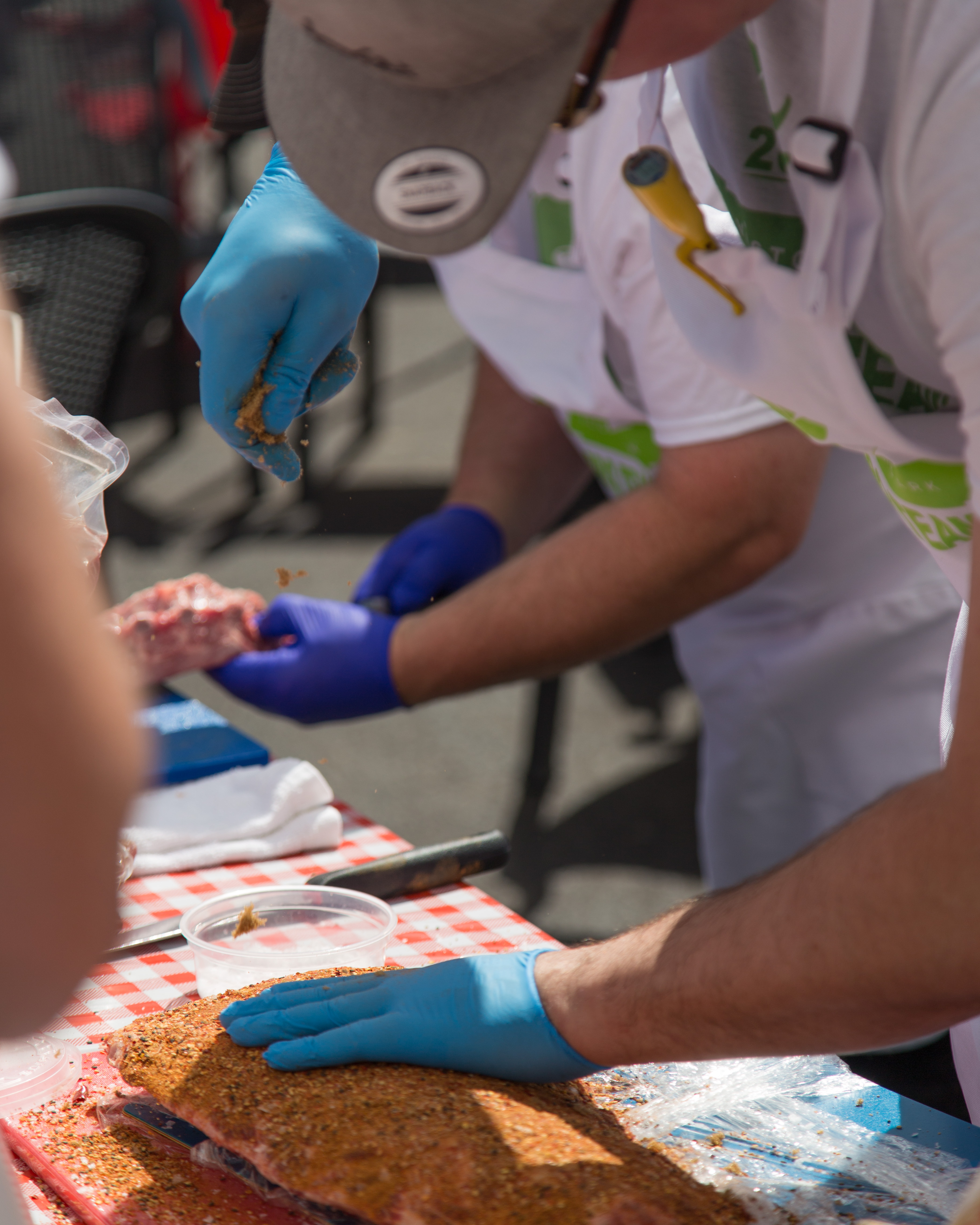 The beef ribs were rubbed with salt and a custom spice blend. The ribs were then smoked at 300°F for 45 minutes, and then wrapped in a foil pouch with smoked beef fat where they were cooked for another 3 hours.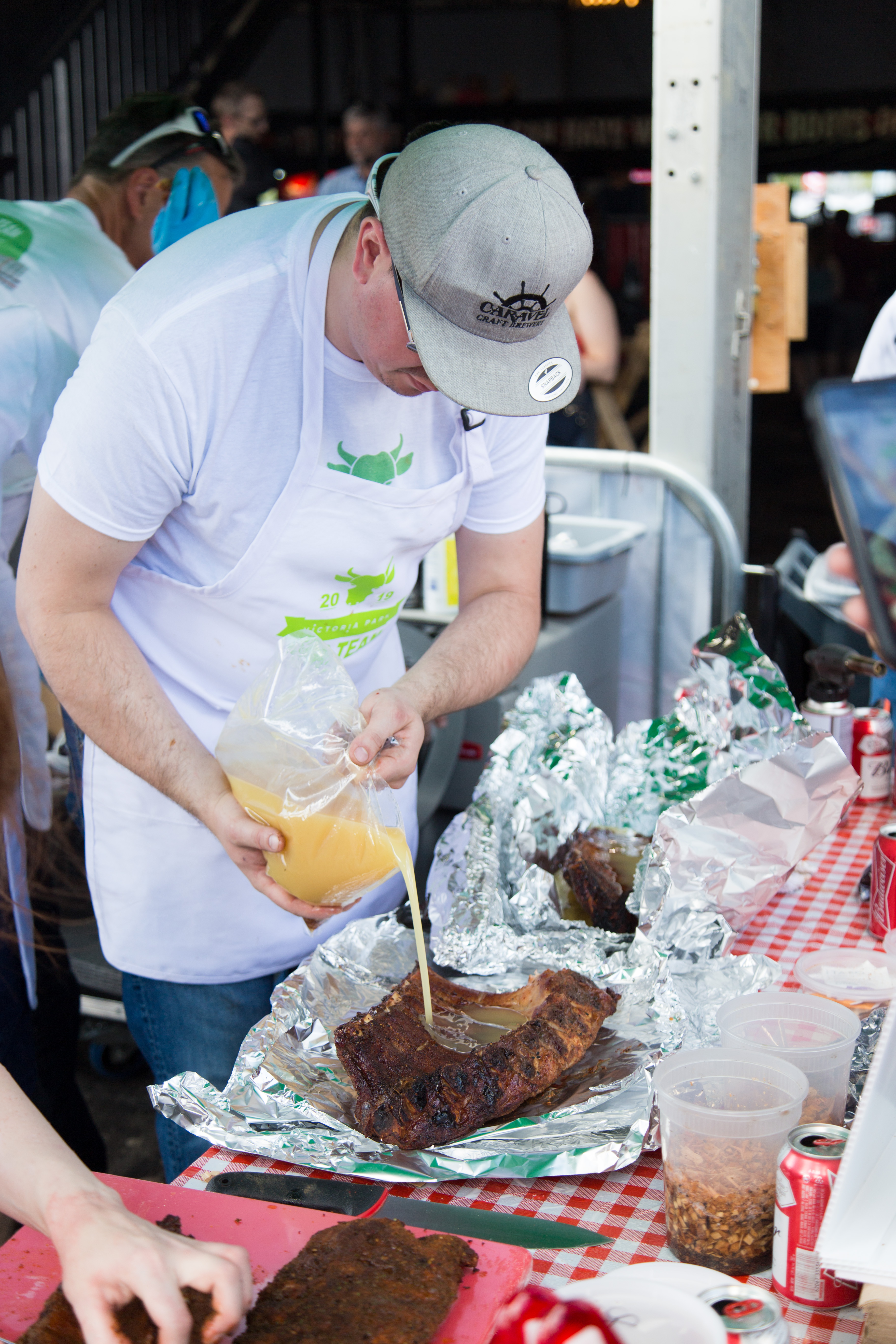 Guest host Guy Fieri was truly impressed with our chefs smoked beef fat, calling it "pretty gangster" and giving them the nod of approval. When asked how many times they've tested it, the Vic Park BBQ Team replied "zero."
Guy's response? "That's what I like to do is walk into a competition naked."
After basting in beef fat the ribs were allowed to hit an internal temperature of 190°F. They were then carefully coated in a delicious Saskatoon berry hoisin sauce and a little more spice mix and put back on the grill for 15 minutes.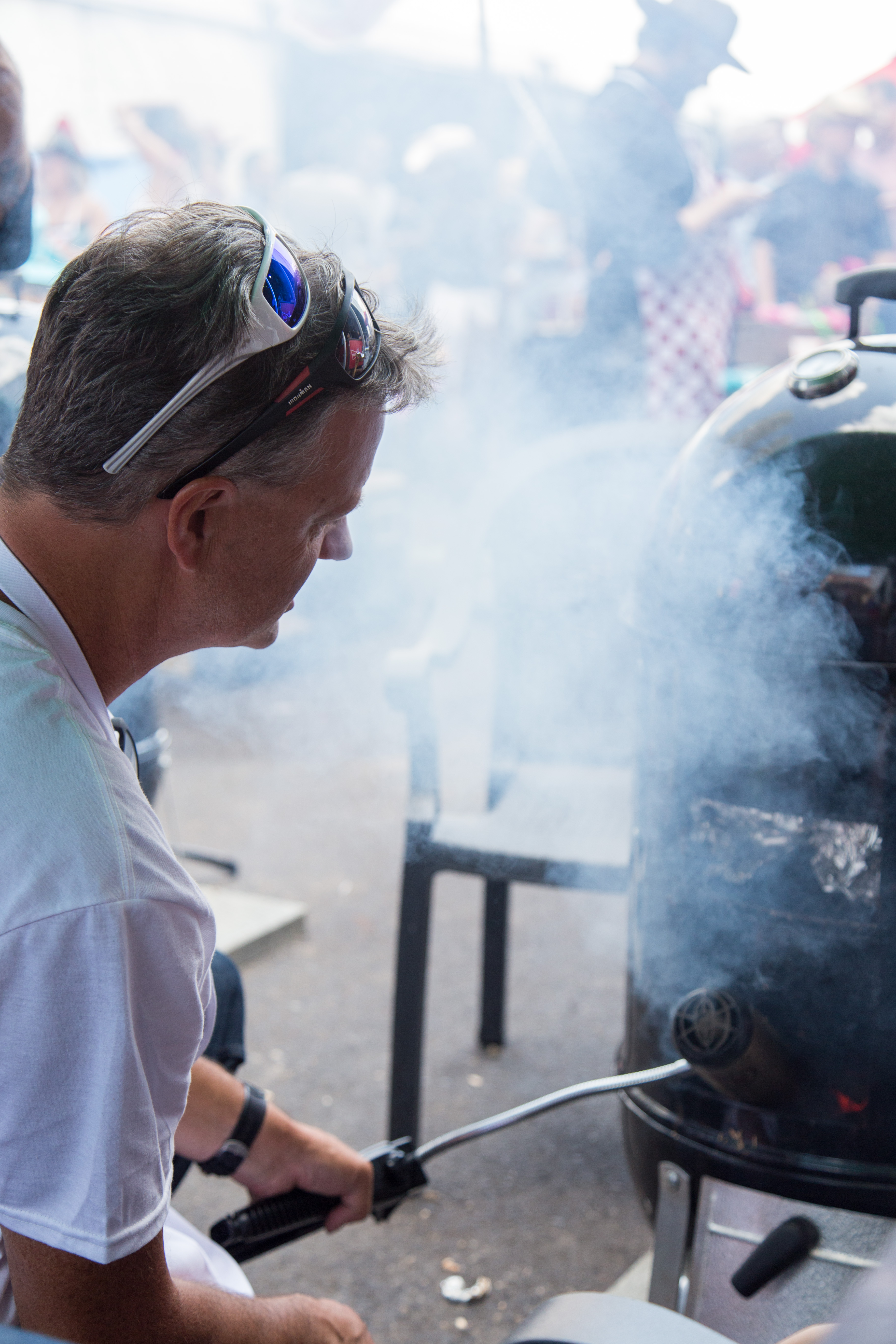 The beef ribs were smoked in a black oolong tea at the end, but for at-home chef's the above directions and recipes below will still get you that award winning taste.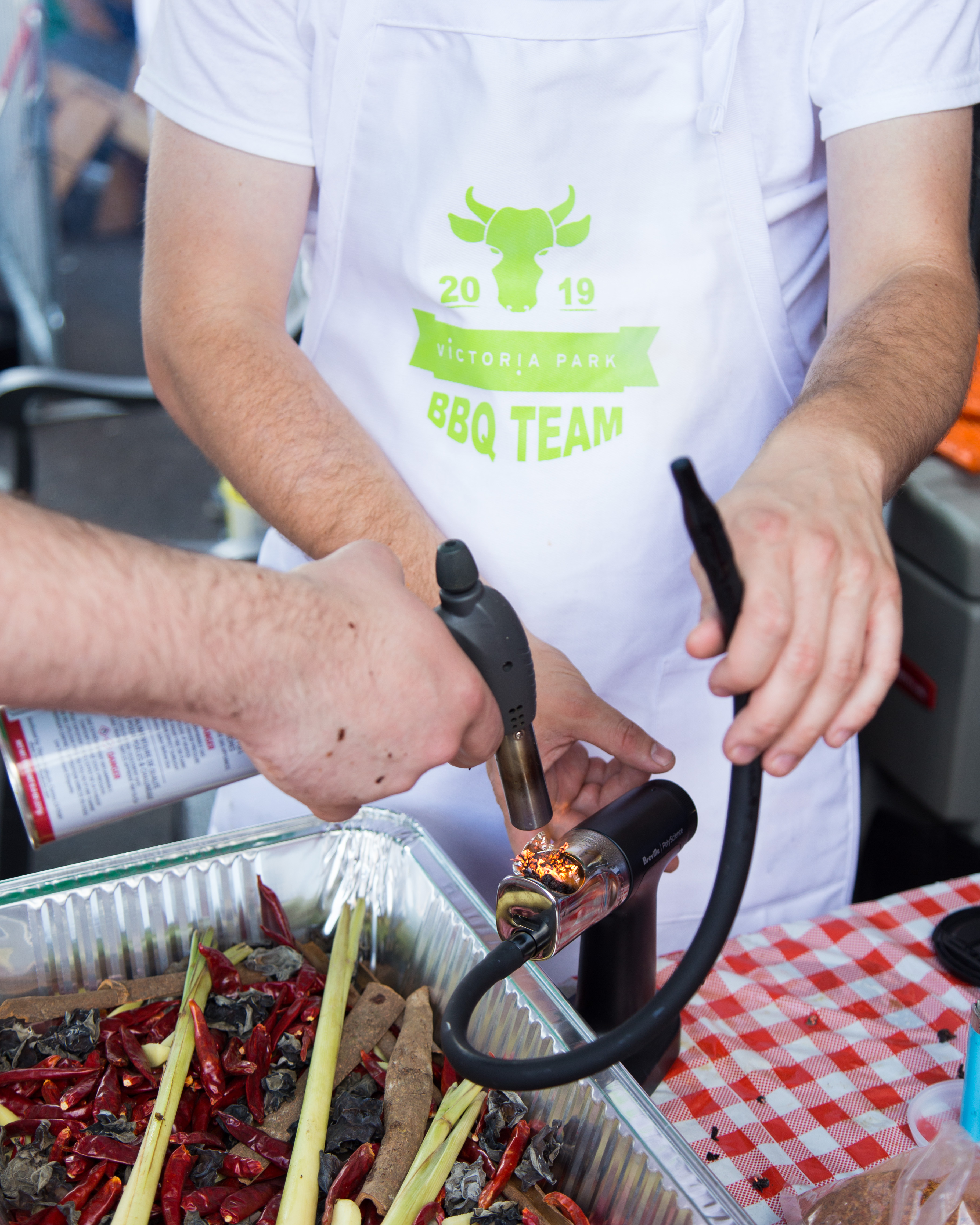 Once completed, the ribs were garnished with garlic chips, shallot chips and crushed peanuts. This delicious dish was created from the brilliant minds of some of Vic Parks most talented chefs, and we recognize some of these techniques might not be achievable for the at-home chef, but if you want to re-create these tasty ribs, follow the sauce and rub recipes below!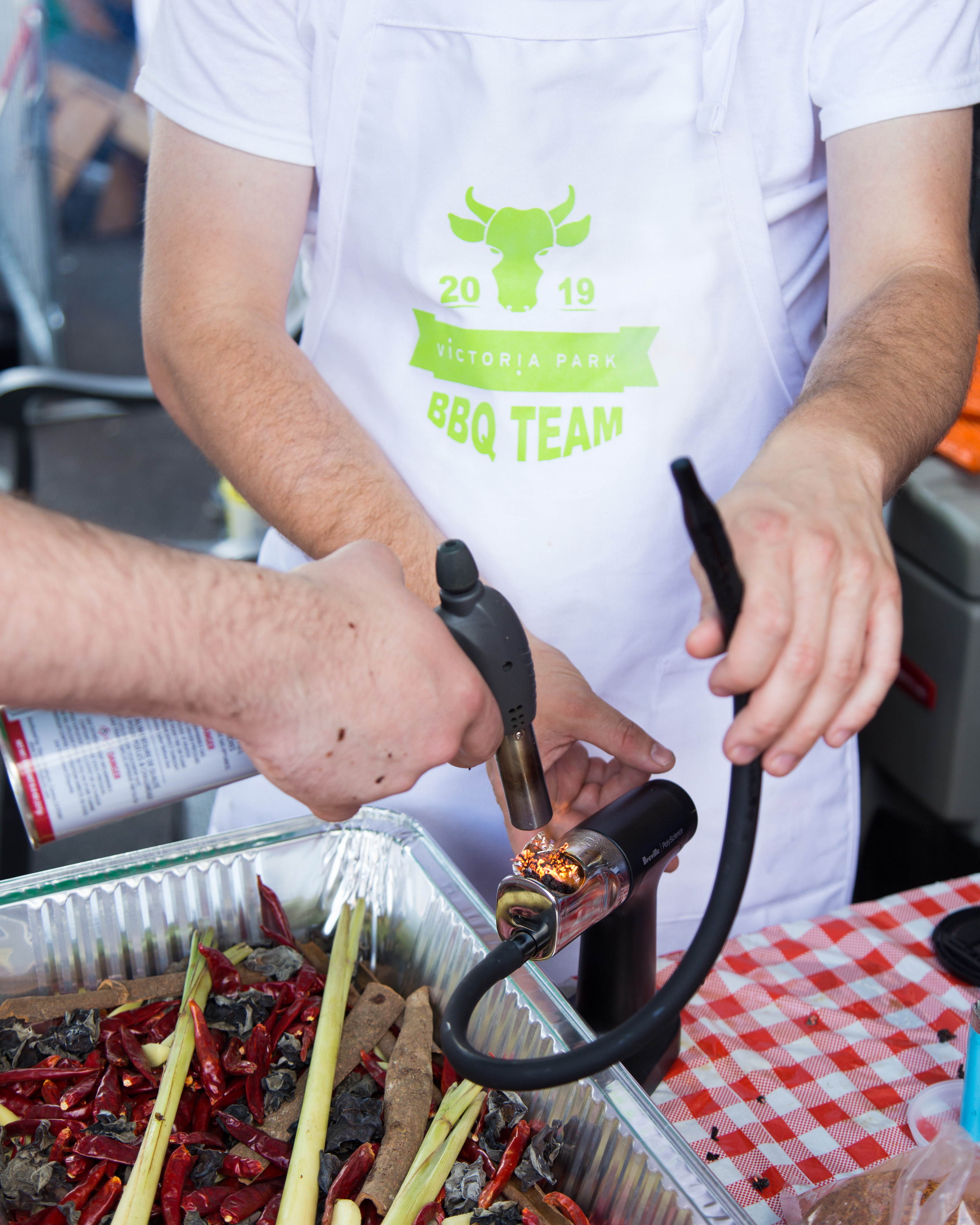 Beef Ribs Recipe: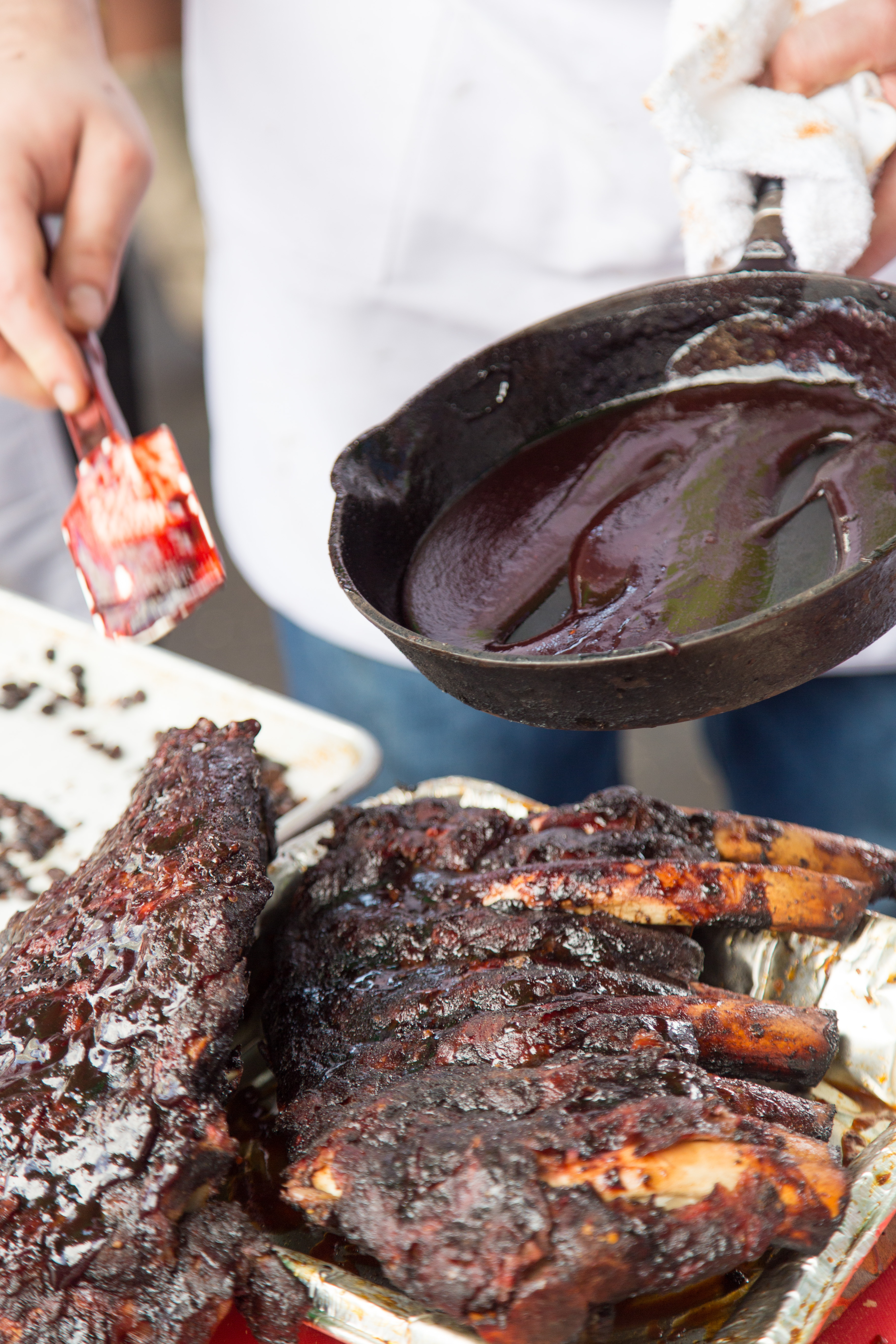 Saskatoon Berry Hoisin:
1 head of garlic, minced
3 inches of ginger, peeled and minced
4 shallots, minced
125ml white wine
400g frozen saskatoon berries
1L hoisin sauce
Sweat the garlic, ginger and shallots until they are soft and translucent and add the white wine and cook until dry. Add Saskatoon berries and sweat until the berries start to burst. Add hoisin and simmer for 30 minutes. Puree sauce until it is smooth and voila!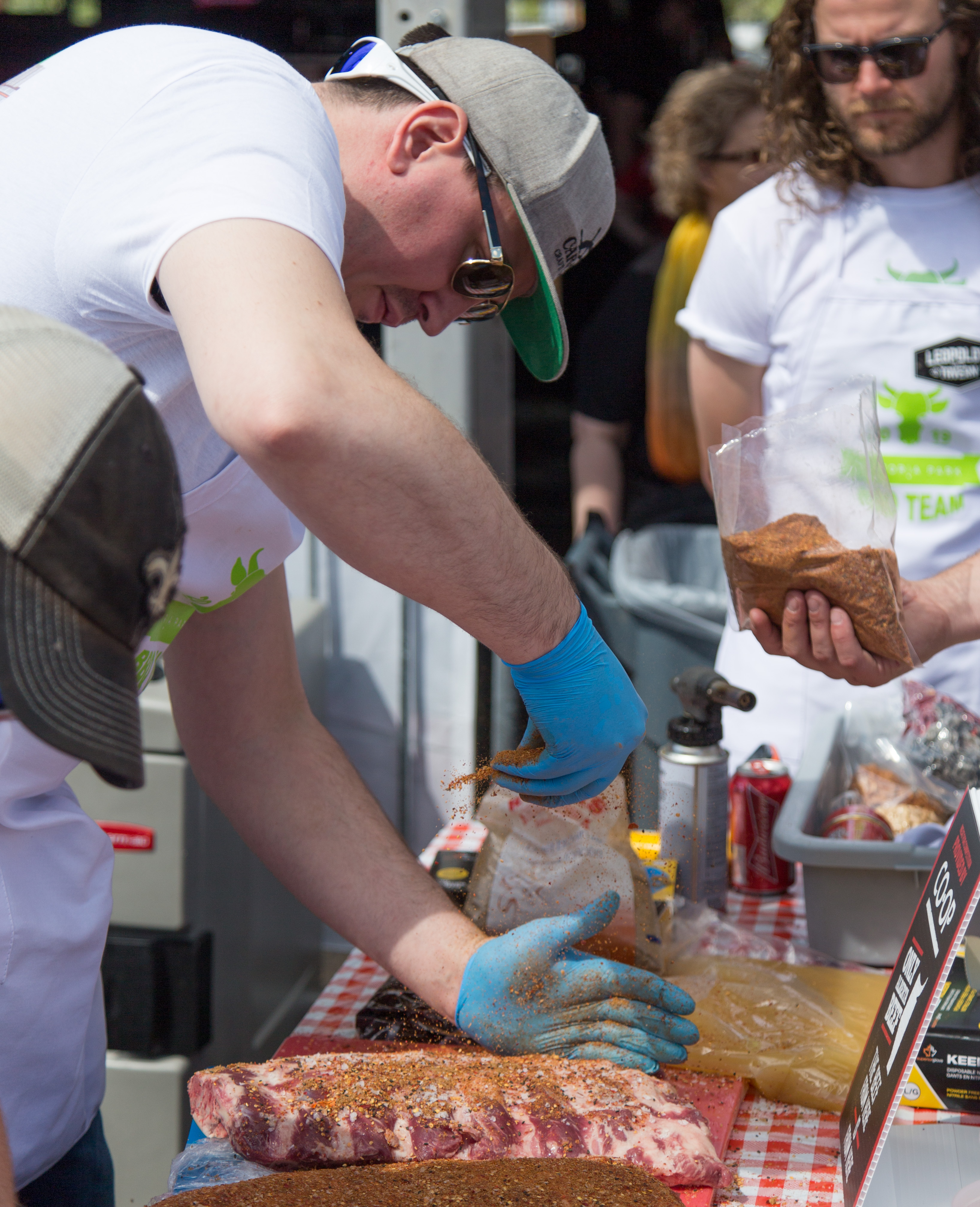 Cornucopia of Peppers Dry Rub:
Our next secret weapon that helped us win the competition was the delicious dry rub. The recipe for the dry rub has no specific measurements and was made to taste by Vic Park's pro chef Cody Willis from Native Tongues Taqueria and Two Penny, but here is the list of ingredients so you can make up your own dry rib concoction:
Cumin
Black pepper
Coriander
Red Sichuan peppercorns
Green Sichuan peppercorns
Salt
Tien Tsin Chilies
Black and white sesame
Toast and grind all ingredients in equal parts, excluding the sesame, in a food processor until a uniform, coarse consistency is reached. Add the black and white sesame and light pulse until it is folded into the mixture. Taste for seasoning and adjust the salt if needed. Depending on your spice preference, add the Tien Tsin chilies and red Sichuan peppercorns for more of a kick.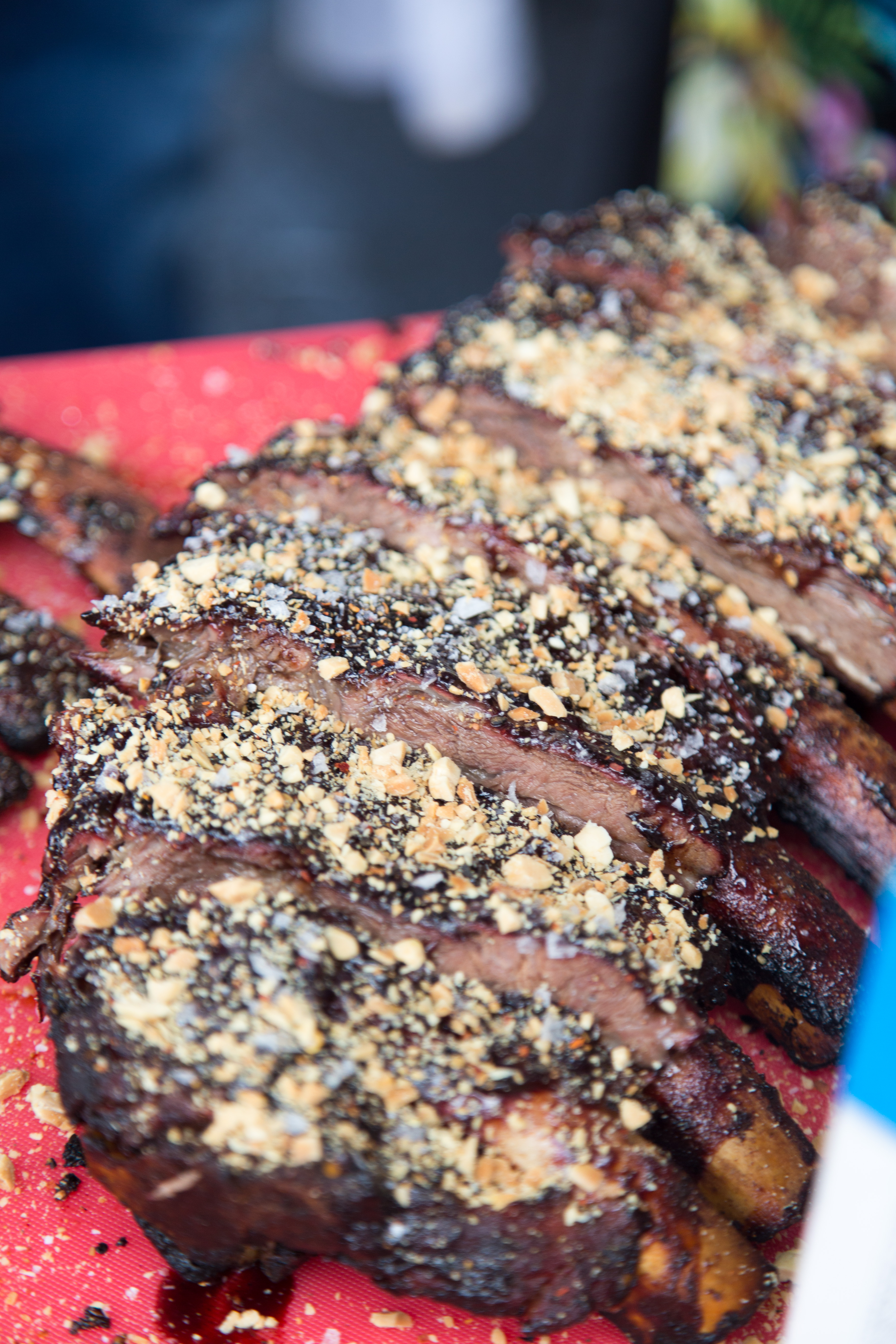 Whether you were able to make the competition or not, we recommend trying your hand at this one-of-a-kind recipe for some amazing ribs. And if cooking isn't your forte, stop by one of our amazing Vic Park restaurants to see what kind of delicious ribs they have to offer.