6 quiet places to enjoy your lunch in Vic Park
June 30, 2019, Posted by
Monique
Need a mid-day break from the hustle and bustle of office life? Victoria Park has you covered with these six peaceful lunch spots. 
13th AVE BENCHES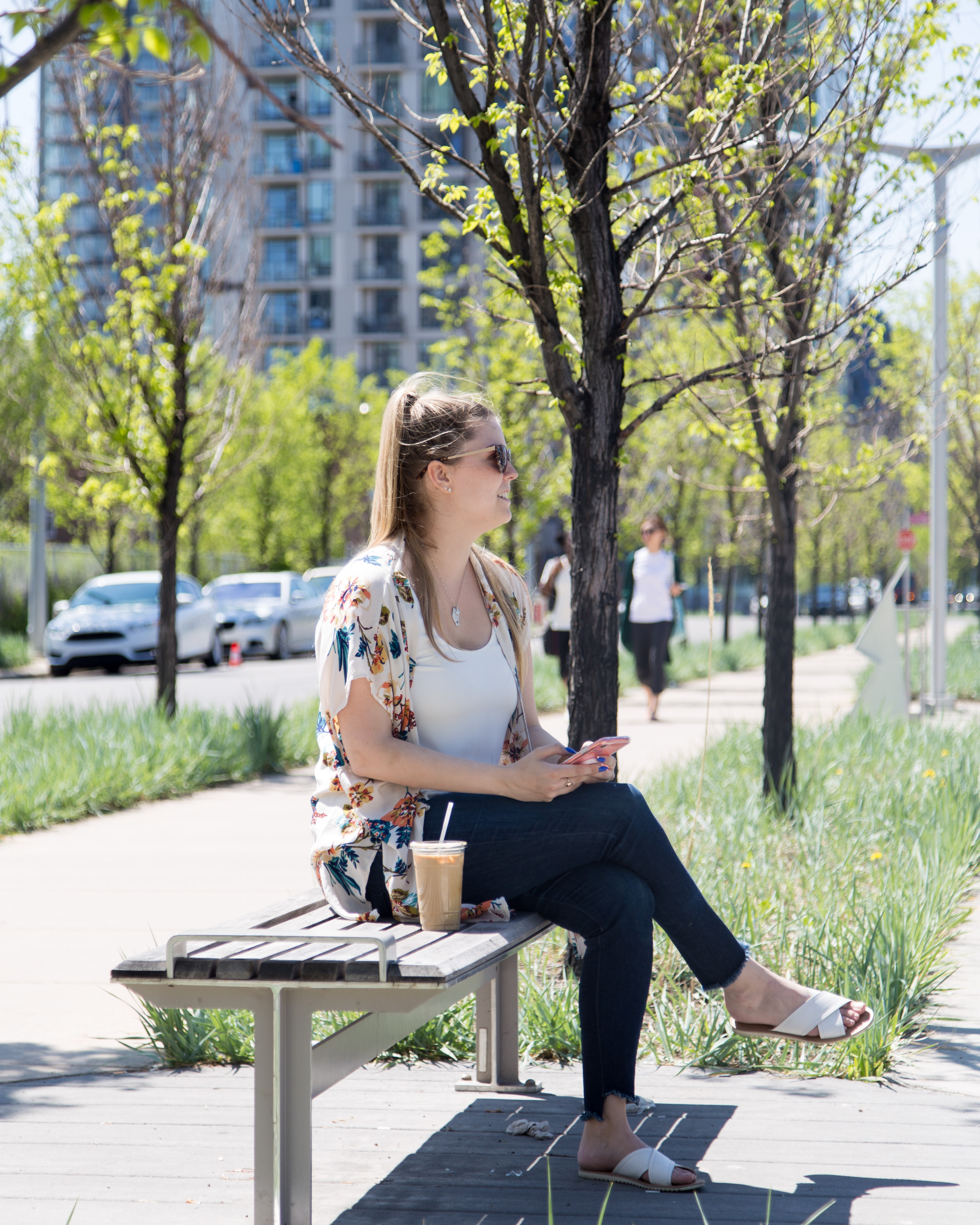 After stopping by one of these Victoria Park coffee shops for a refreshing iced coffee, these benched on 13th Ave are the perfect place to sip, relax and rechatge. On the walk back to work check out the historic plaques along the street to learn more about the area. 
IBM COURTYARD - 222 11 Ave SW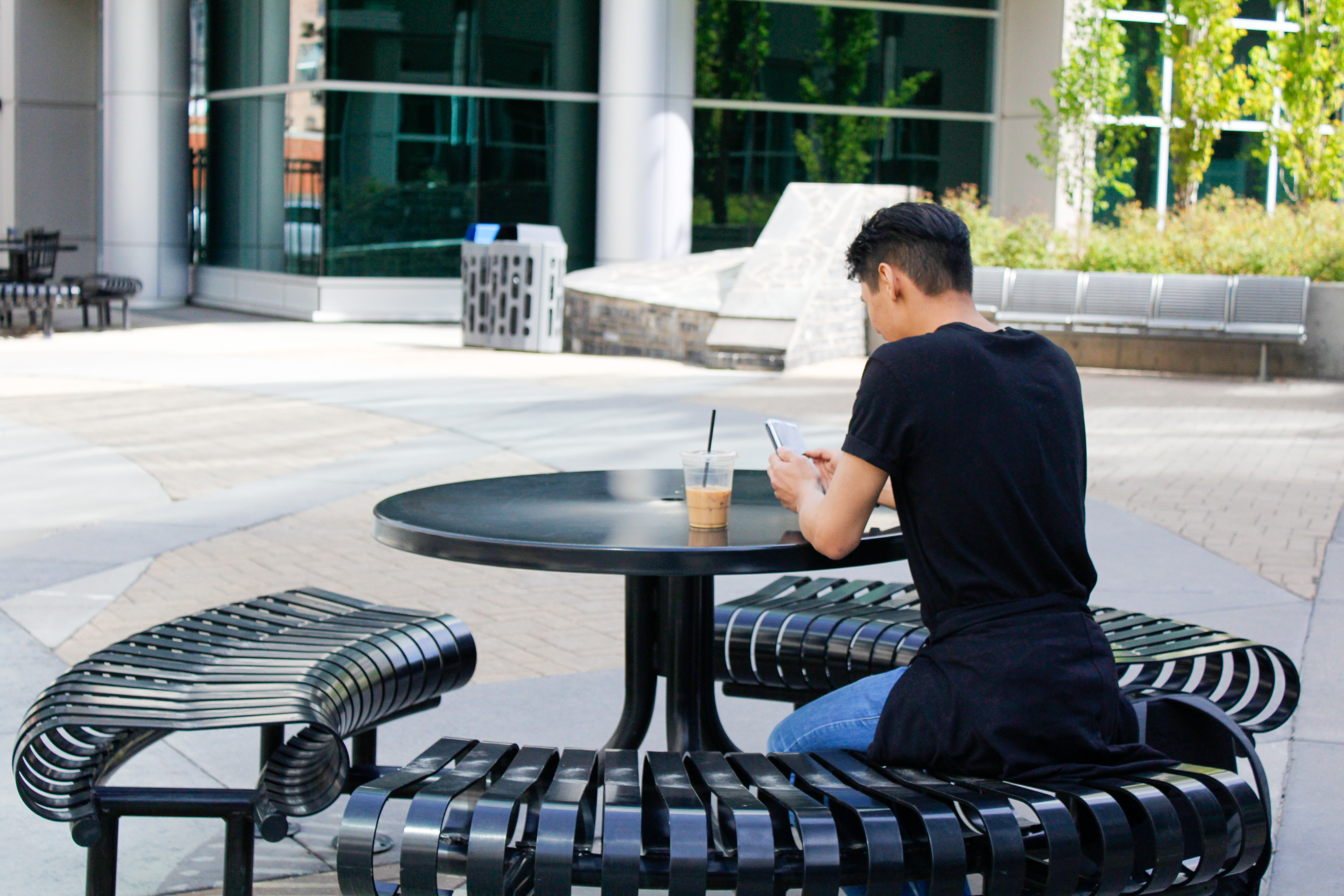 Grab a burrito at Native Tongue's take-out window and head to IBM building;s beautiful courtyard nestled between the concrete walls. With plenty of tables shaded by so many trees, this quiet oasis is the perfect mid-day getaway. 
TRANSALTA - 110 12th Ave SW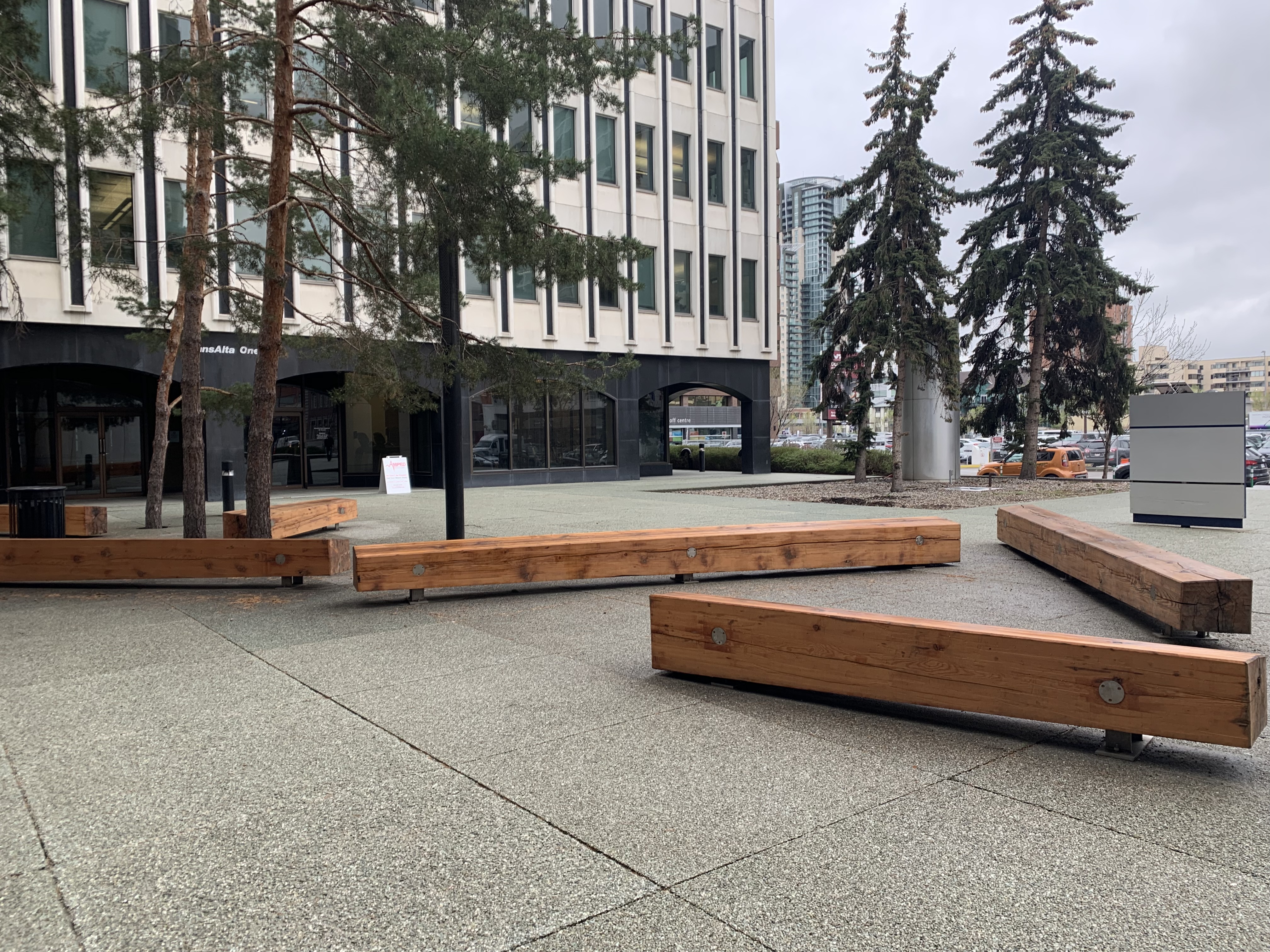 After getting some take-out at Yellow Door, enjoy some fresh air at the benches just outside of TransAlta! With a unique geometric bench pattern and view of the park there is no reason not to enjoy your lunch here. 
CENTRAL MEMORIAL PARK - 1221 2nd St SW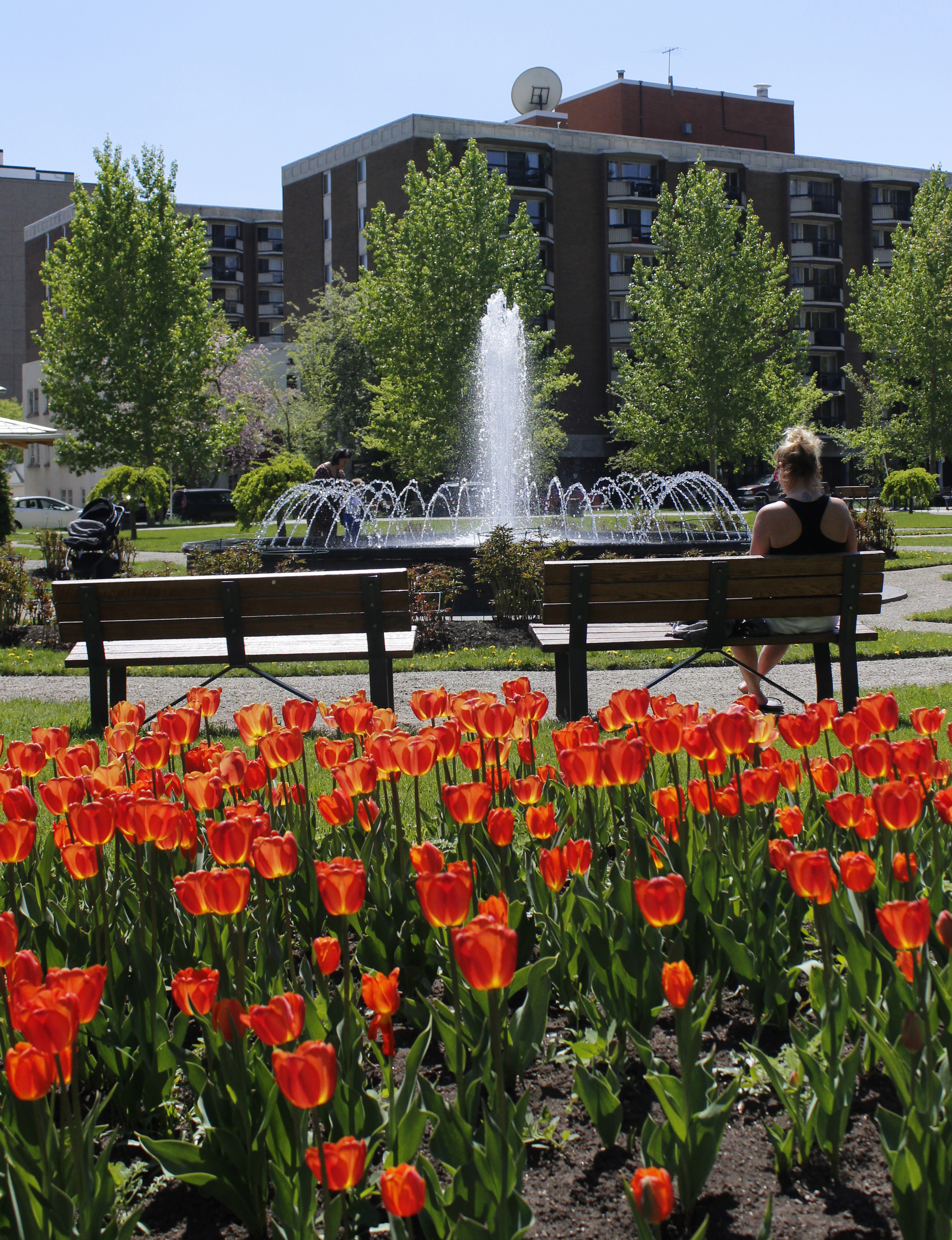 Just at the edge of Victoria Park's boundaries is another great lunch spot: Central Memorial Park! Here you can sit down and have a bite to eat while enjoying the beautiful greenery and water fountain, or even play a game of lawn chess before heading back to work. The park is rich in history and dates back all the wat to 1912. 
ROULEAUVILLE SQUARE - 197 17 Ave SW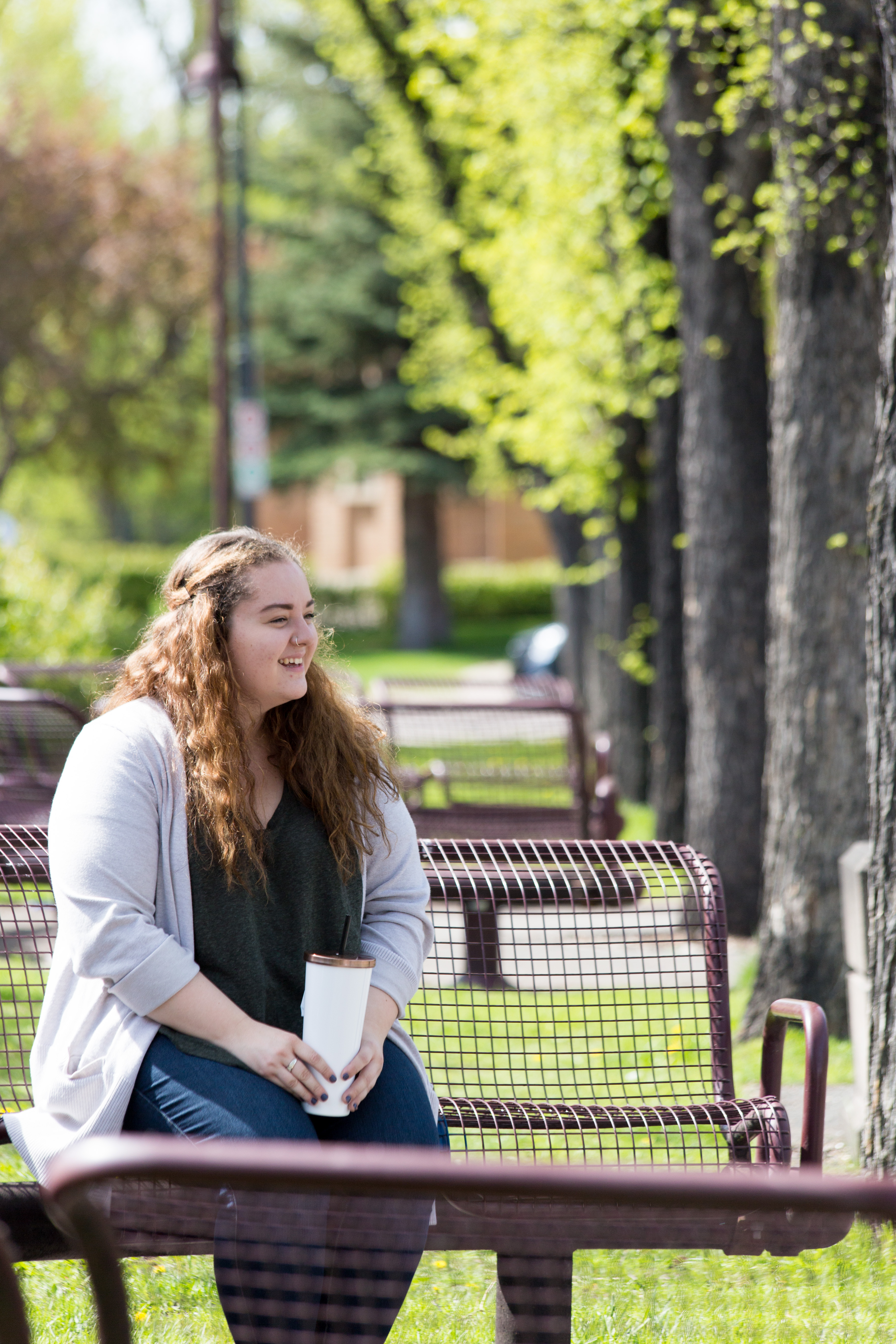 For more interprative historic sinage, take a walk to Rouleauville Square on 17th Avenue. The green space honours the memory of Charles and Edouard Rouleau. The park has plenty of greenery and benches so you can enjoy your lunch in the afternoon sun. 
ENOCH PARK - 1102 Macleod Trail SE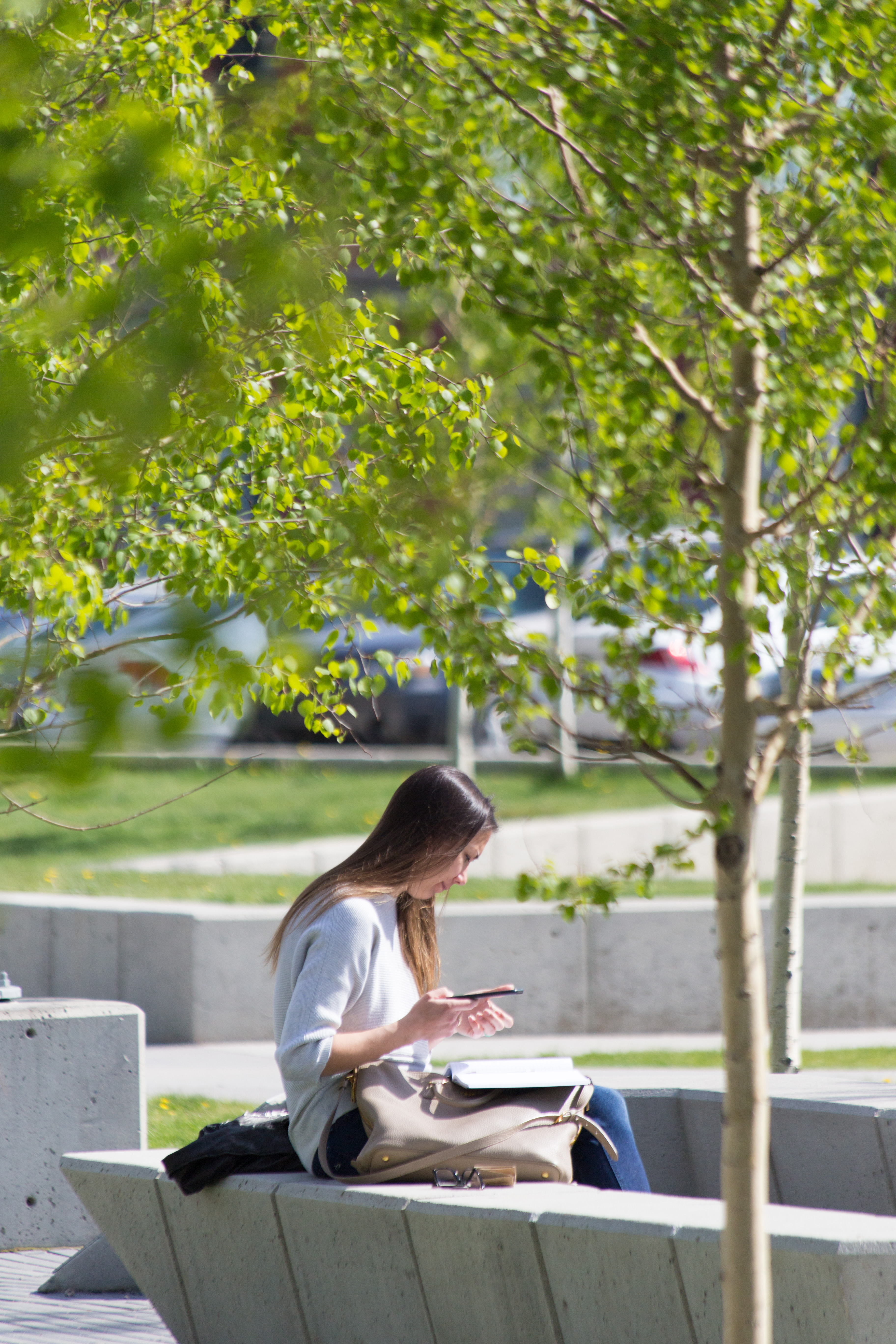 Grab some take-out from Lotus Vietnamese Noodle House and enjoy it in Enoch Park. With picnic tables, geometric concrete benches and plenty of lush green trees, this is a great park to take your midday break. 
VILLAGE ICECREAM - 431 10th Ave SE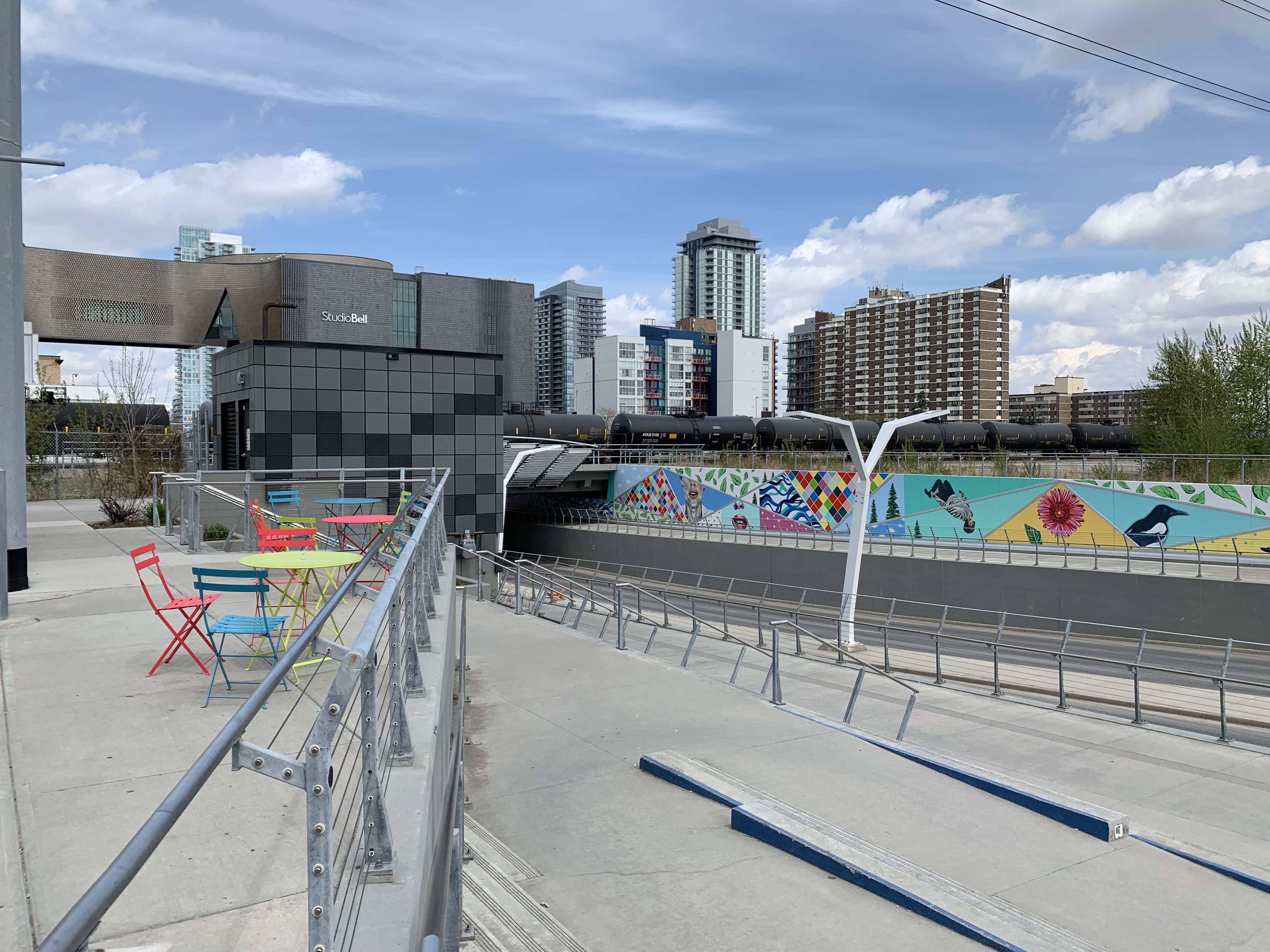 There's nothing better than going to Village Ice Cream for your afternoon break! Enjoy your ice cream at the end of the cul-de-sac on the colorful patio furniture while admiring the mural art across the street. 
HAULTAIN PARK - 225 13th Ave SW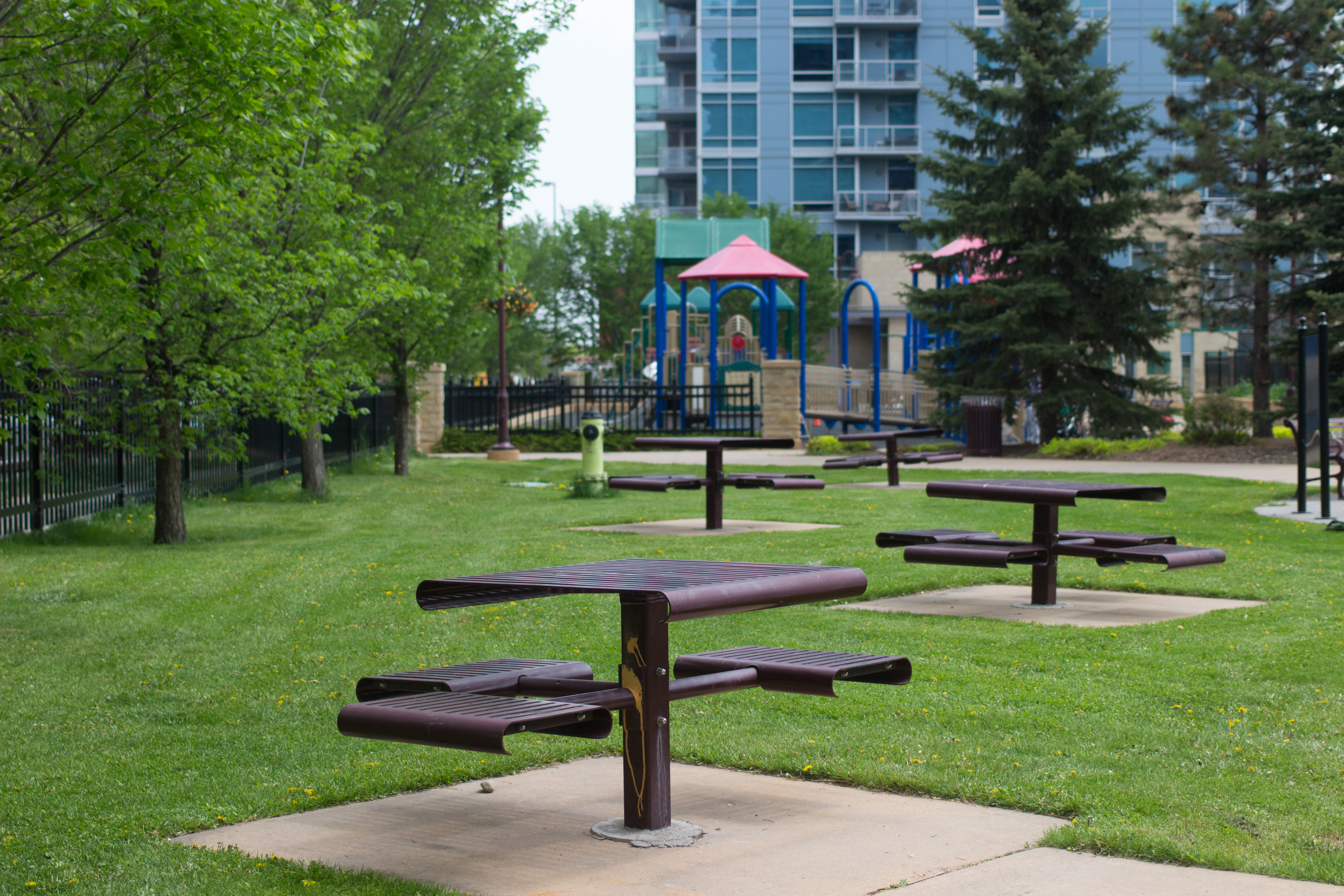 Once the site of the two historic Haultain Schools, Haultain park provides a nice little bit of history to admire while enjoying your lunch. The lush greenspaces, plenty of seating and lovely park add to the charm of this hidden Victoria Park gem.
Victoria Park has a lot of great places to sit down, take a break and eat your lunch. The toughest decision is just deciding which one to pick!