16 patios to check out in Vic Park this summer
July 3, 2019, Posted by
Monique
Patio season is back and Victoria Park has some awesome patios to stop by and grab a drink! 
CIVIC TAVERN - 1201 1st St SW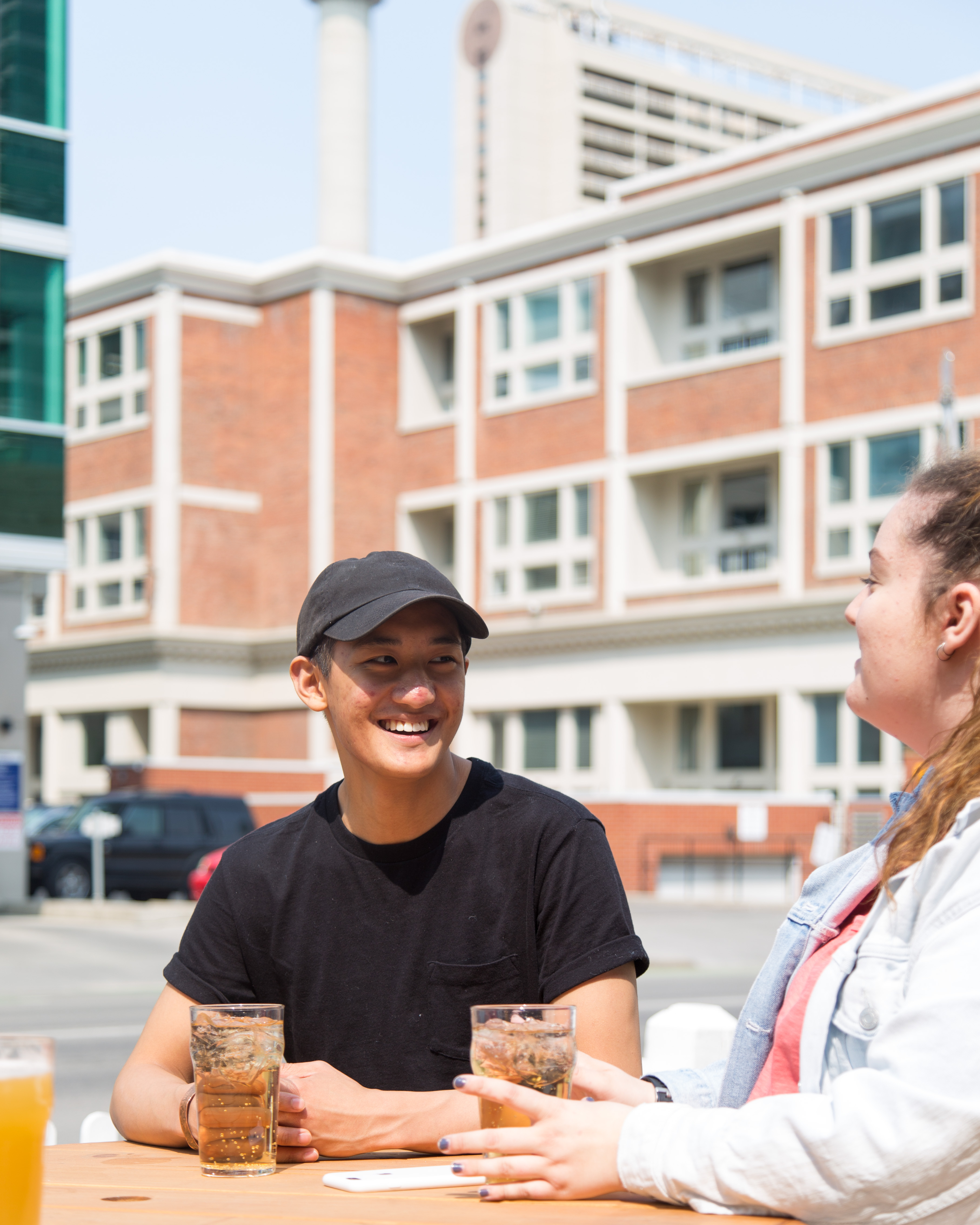 Looking for a backyard getaway right here in the city? Civic Tavern has you covered. This cute little house-turned-bar has a vast selection of Alberta brews and a front lawn patio with giant Jenga so you can escape the city life without leaving city limits. 
SHELTER - 1210 1st St SW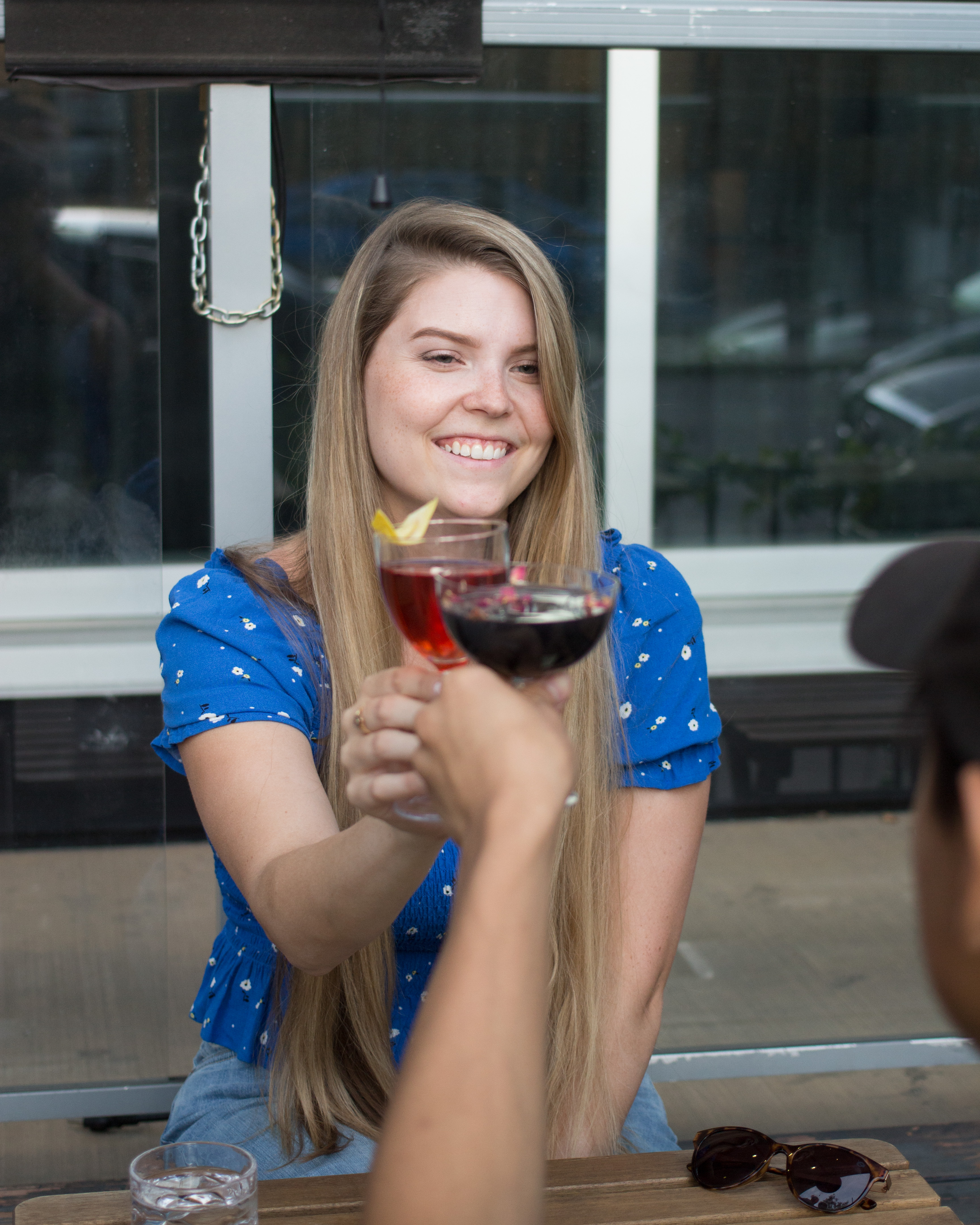 Shelter's cocktail menu blends unconventional ingredients for a modern spin on classic drinks, and their quaint outdoor patio is the perfect place to sit and appreciate them. With shaded seating and heated lamps this patio will keep you covered from day-to-night. 
THE BACK LOT - 209 10th Ave SW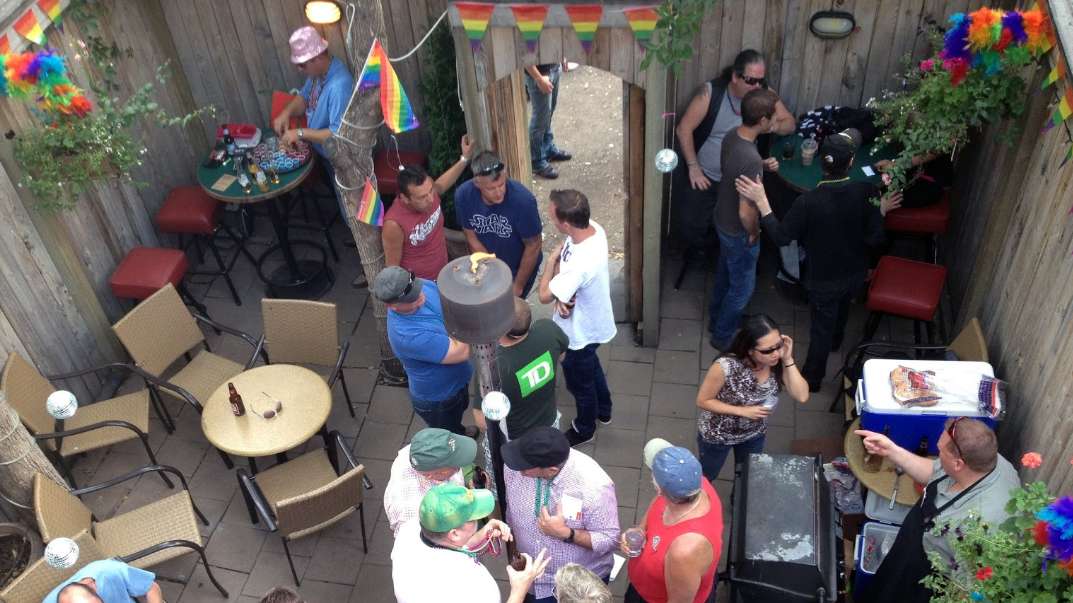 Tucked away between 1st Street SW and the Hifi Club on 10th Avenue, The Back Lot is one of Caglary's oldest gay owned and operated bars, and certainly one of Victoria Park's hidden gems. The friendly atmosphere in combination with a rotating host of fun events makes this a must-visit place in Vic Park. Hidden at the back of this bar is a cosy patio with a casual backyard feel that will make you feel right at home. 
EMBARCADERO - 208 17th Ave SW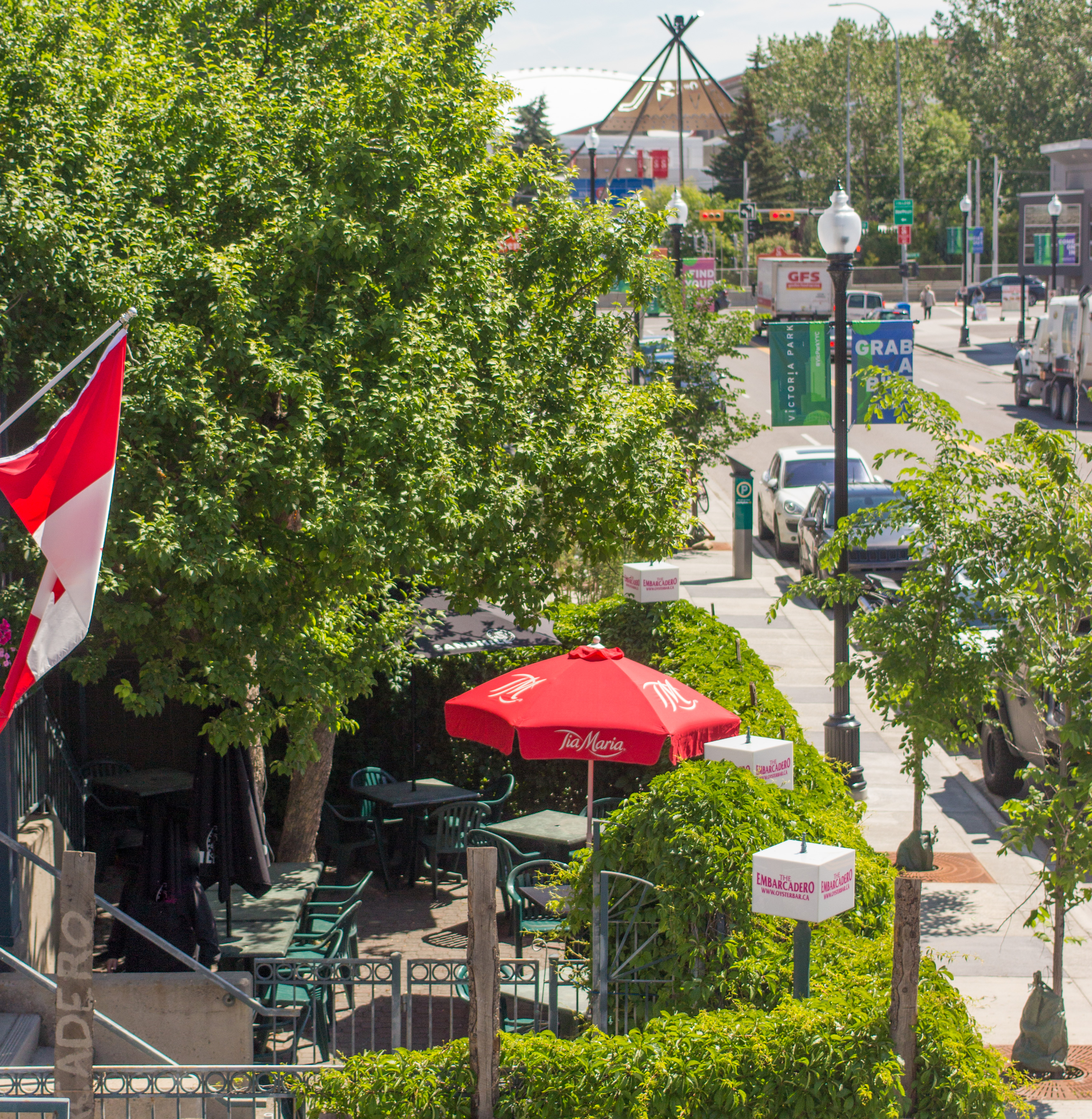 Right at the bottom on 17th Avenue is Embarcadero. This European-style wine and oyster bar features an amazing south-facing brick-paved patio with lush greenery to keep you shaded. It's the perfect spot to enjoy some summer sun while sampling the city's largest selection of oysters. 
BOTTLESCREW BILL'S - 140 10th Ave SW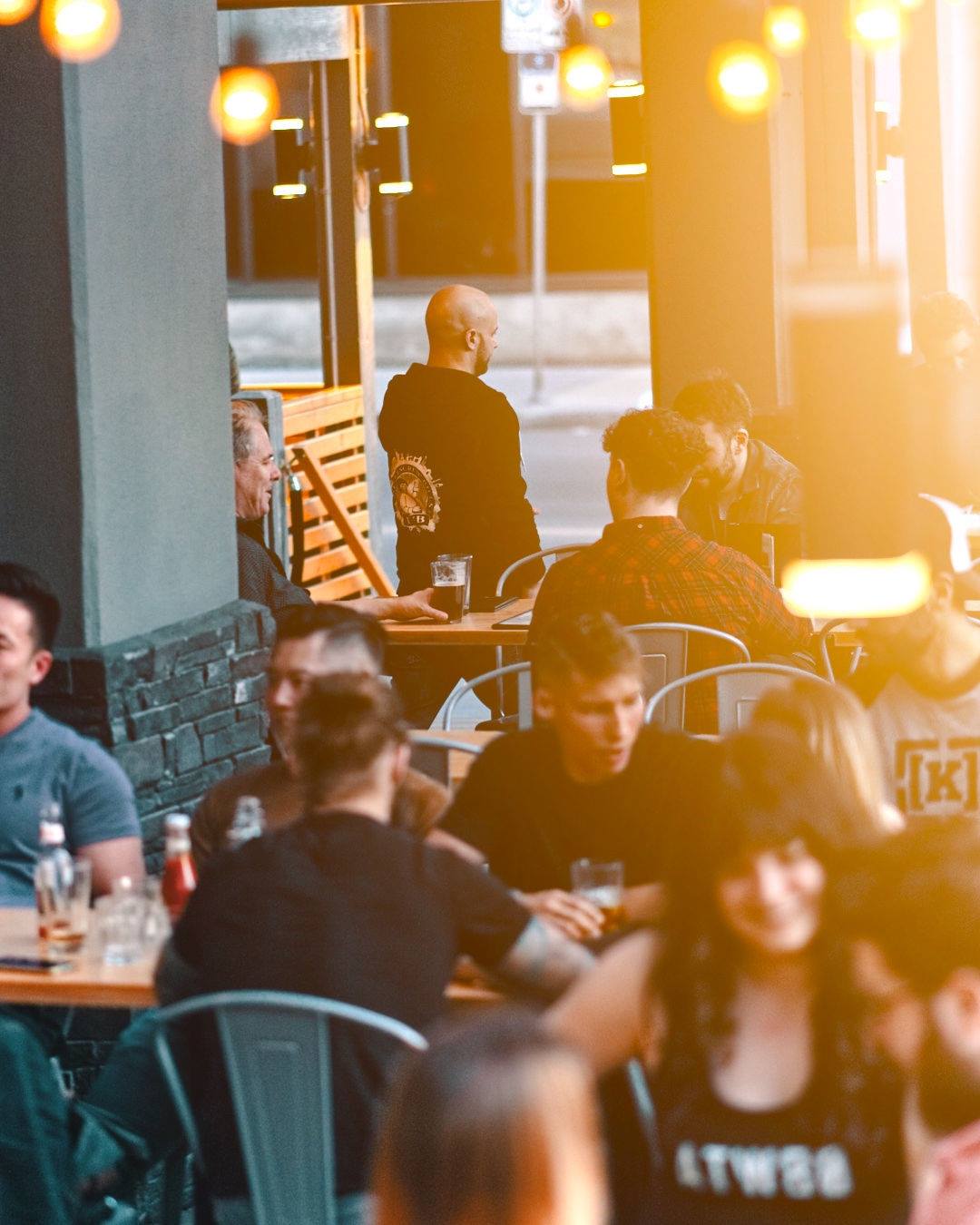 As home of the original "around the world in 80 Beers Passport," Bottlescrew Bill's has the largest beer selection in the city. With delicious food and hundreds of beers from all over the globe, there's something new to try every time you visit. What makes beer even better? A great place to enjoy it, which is why Bottlescrew Bill's newly renovated wrap-around patio is the best place to sit back, relax and enjoy the taste of international brews. 
N9NA'S KITCHEN - 121 17th Ave SE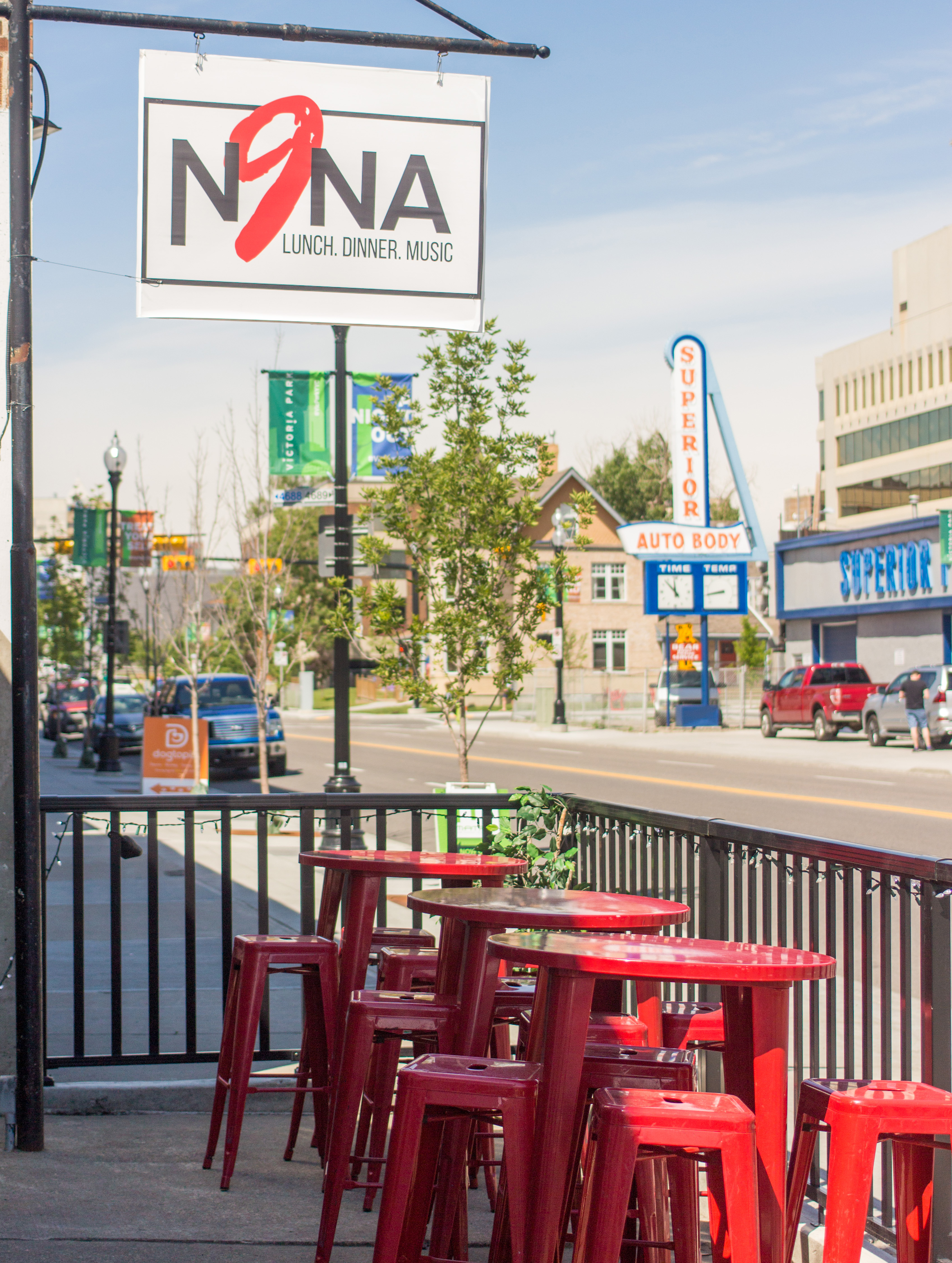 N9na's Kitchen is a family-run business with a specialty in creating comfort food that features grandma's classic favourites - with a twist. Their famous stuffed burgers are best enjoyed on their bright red patio that overlooks 17th Avenue so you can enjoy a little escape without leaving downtown. 
MILL STREET BREWPUB - 219 17th Ave SW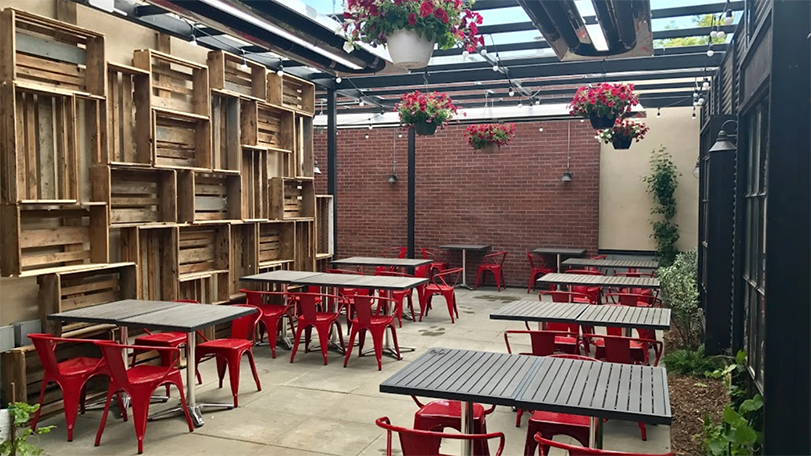 Mill St. Brewpub has an elaborate selection of craft beers and great food. With two patios at their 17th Avenue location; one wrapped around the front of the building and the other in the backyard, there is plenty of seating available to relax and enjoy good company and good beer. 
VAGABOND - 1129 Olympic Way SE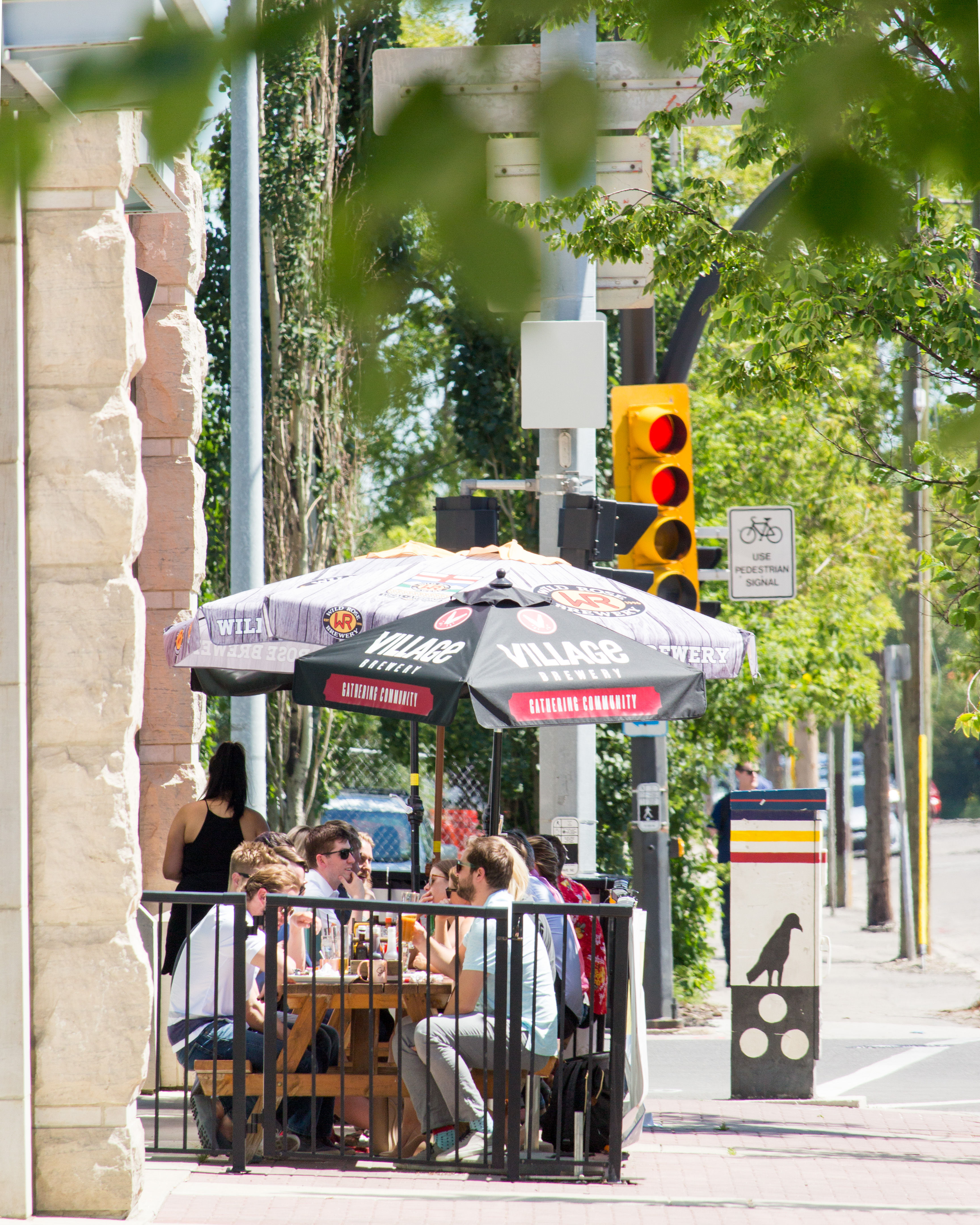 From fully stacked burgers to fresh salads, Vagabond has something to keep everyone happy. Located just a few steps away from the Stampede grounds, there is never a dull moment on their beautiful sidewalk patio. 
CARDINALE - 401 12th Ave SE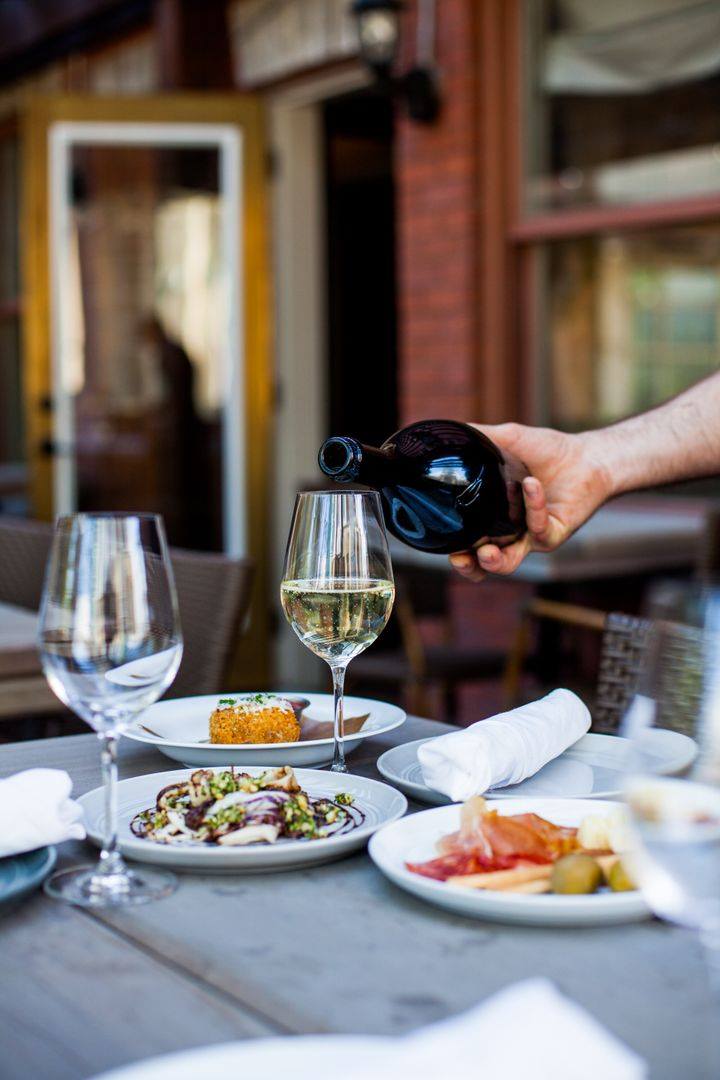 If Cardinale's traditional Italian cooking made with fresh local ingredients and perfectly paired wine selection isn't enough to bring you in, the secluded outdoor patio sure is. This cozy sanctuary has tall walls to help block out any outside traffic so you can enjoy one of their eccentric cocktails in peace. 
ST. JAMES - 1219 1st St SW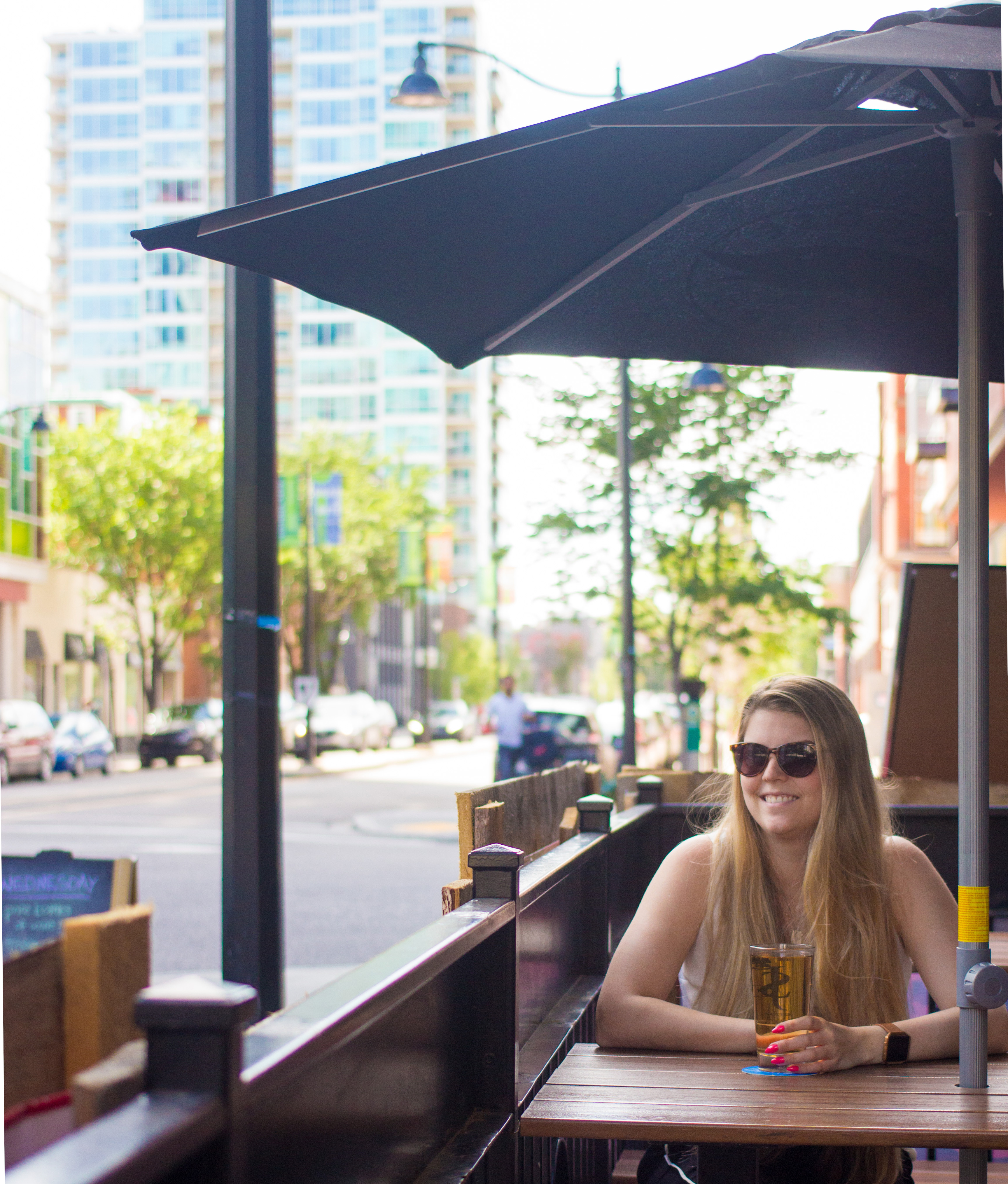 An authentic Irish pub, St. James Corner takes it's inspiration from the original Guinness Factory known as St. James Gate. The Irish pub even has stained glass windows directly from pubs in Ireland so you can sit out on their sidewalk patio and transport yourself overseas while enjoying a cold glass of genuine draft. 
LEOPOLD'S TAVERN - 1201 1st St SW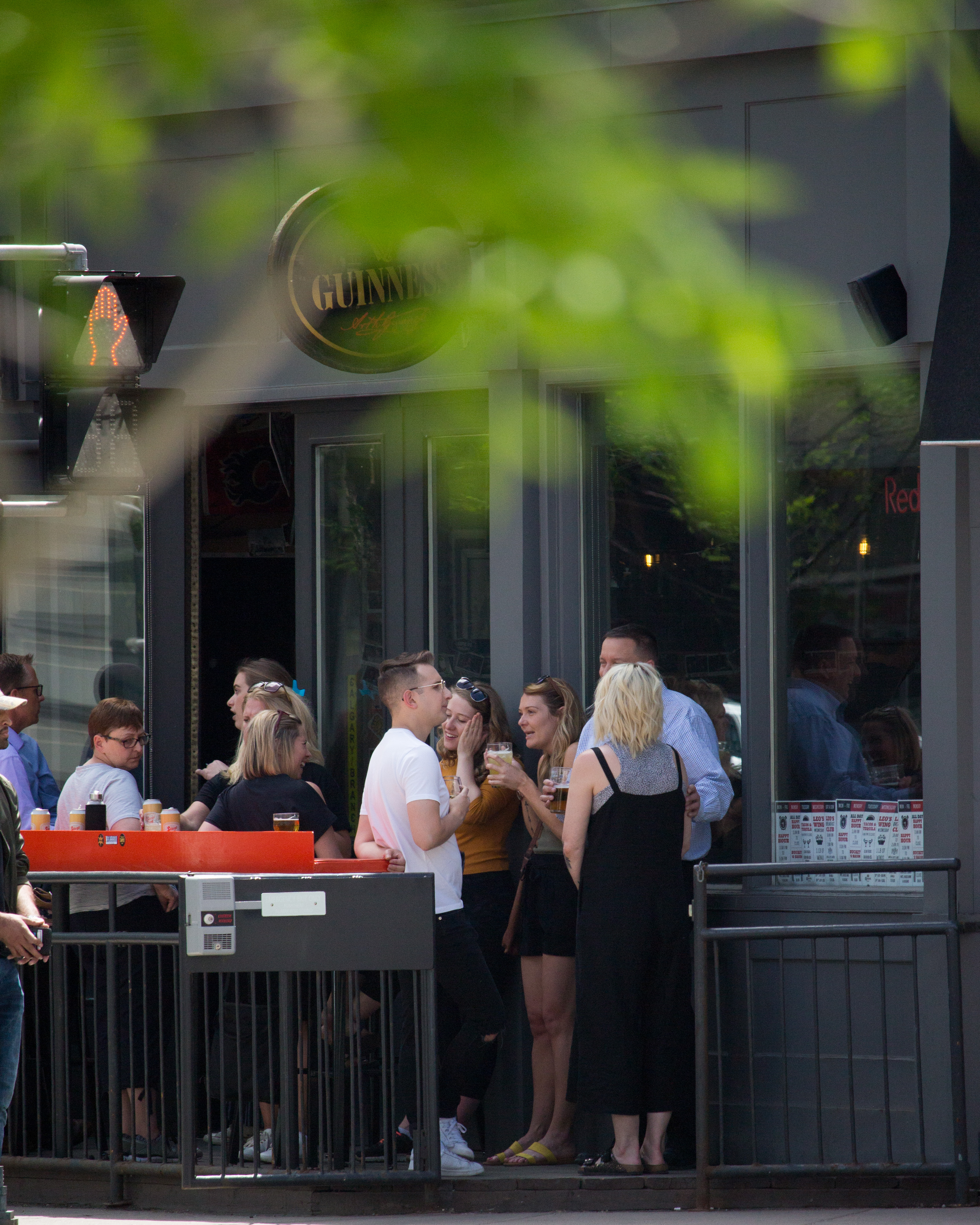 Leopold's Tavern has an incredible sidewalk patio that is so inviting you won't want to walk past. With special food and drink features changing up every month, stop in to see the new specials to enjoy in the summer sun. 
NATIVE TONGUES - 235, 12th Ave SW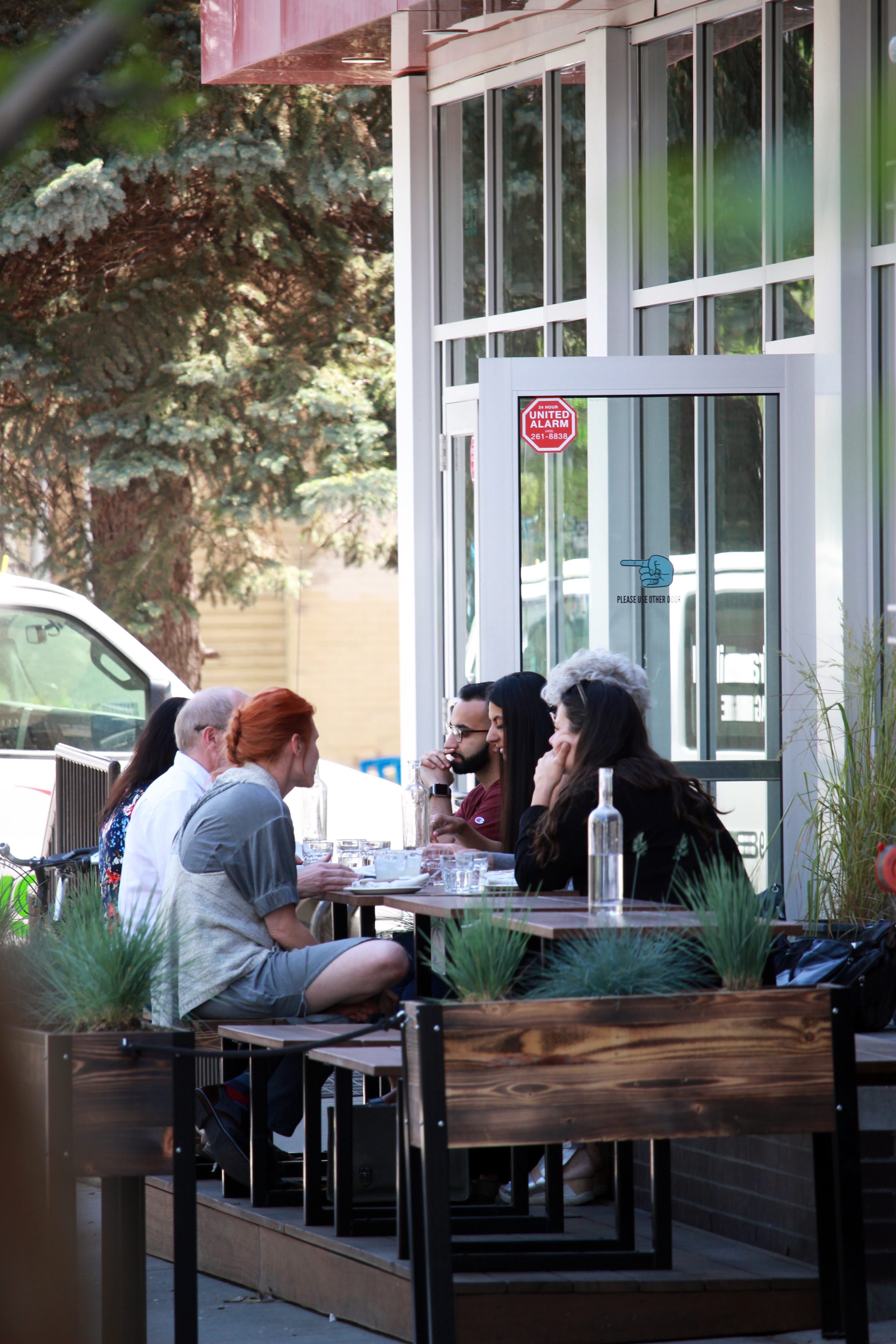 Whether you want tacos on the go or to sit and enjoy a drink, Native Tongues Taqueria has both a take-out window and patio! Come take a load off and enjoy some delicious Mexican cuisine at their rustic outdoor patio. 
THE BELTLINER - 243 12th Ave SW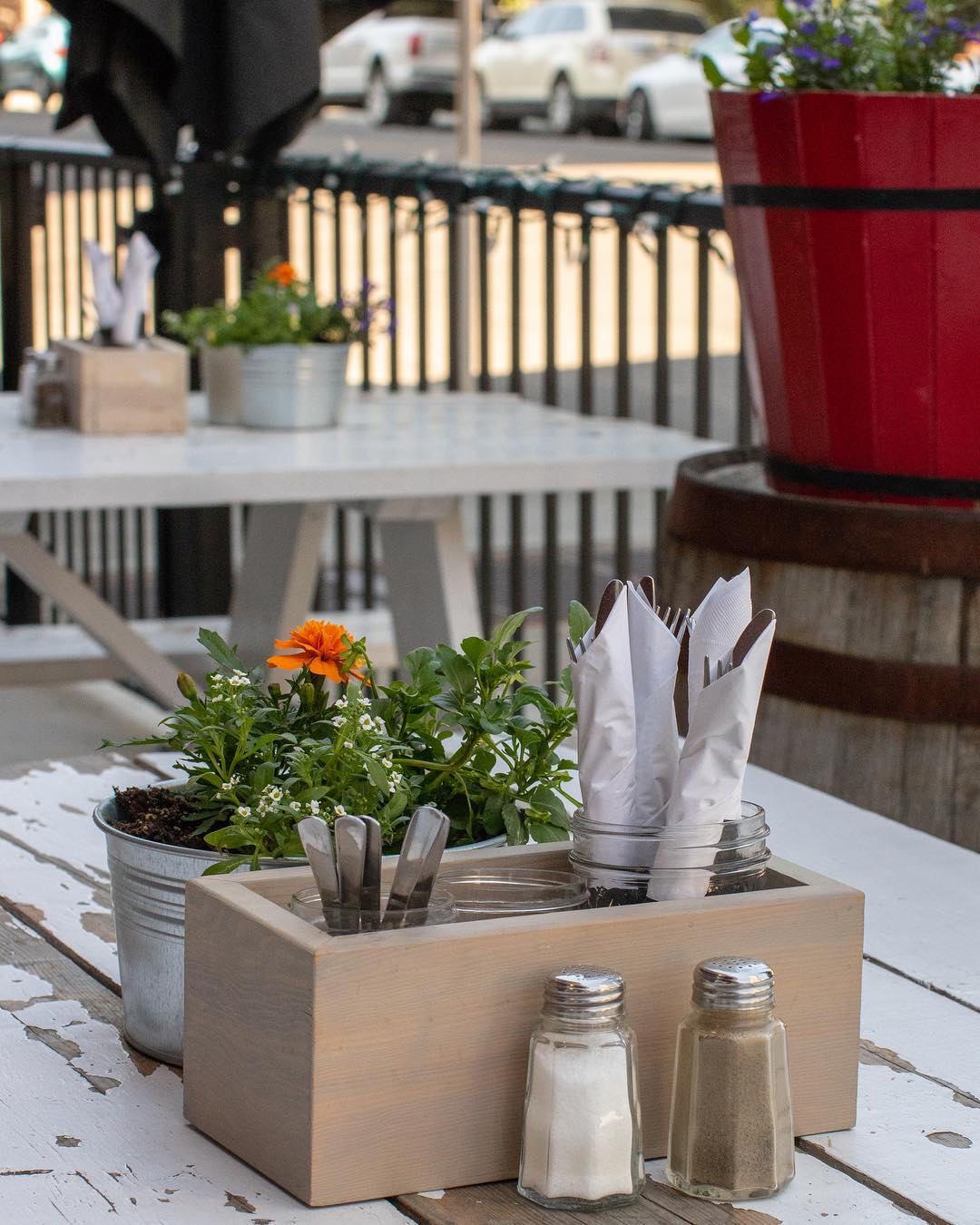 Right across the street from Central Memorial Park is The Beltliner! With delicious coffee, food and drink at the patio, the The Beltliner is the perfect place to indulge in some treats while admiring the beauty of the park. 
JASMINE LOUNGE & RESTAURANT - 202 17th Ave SE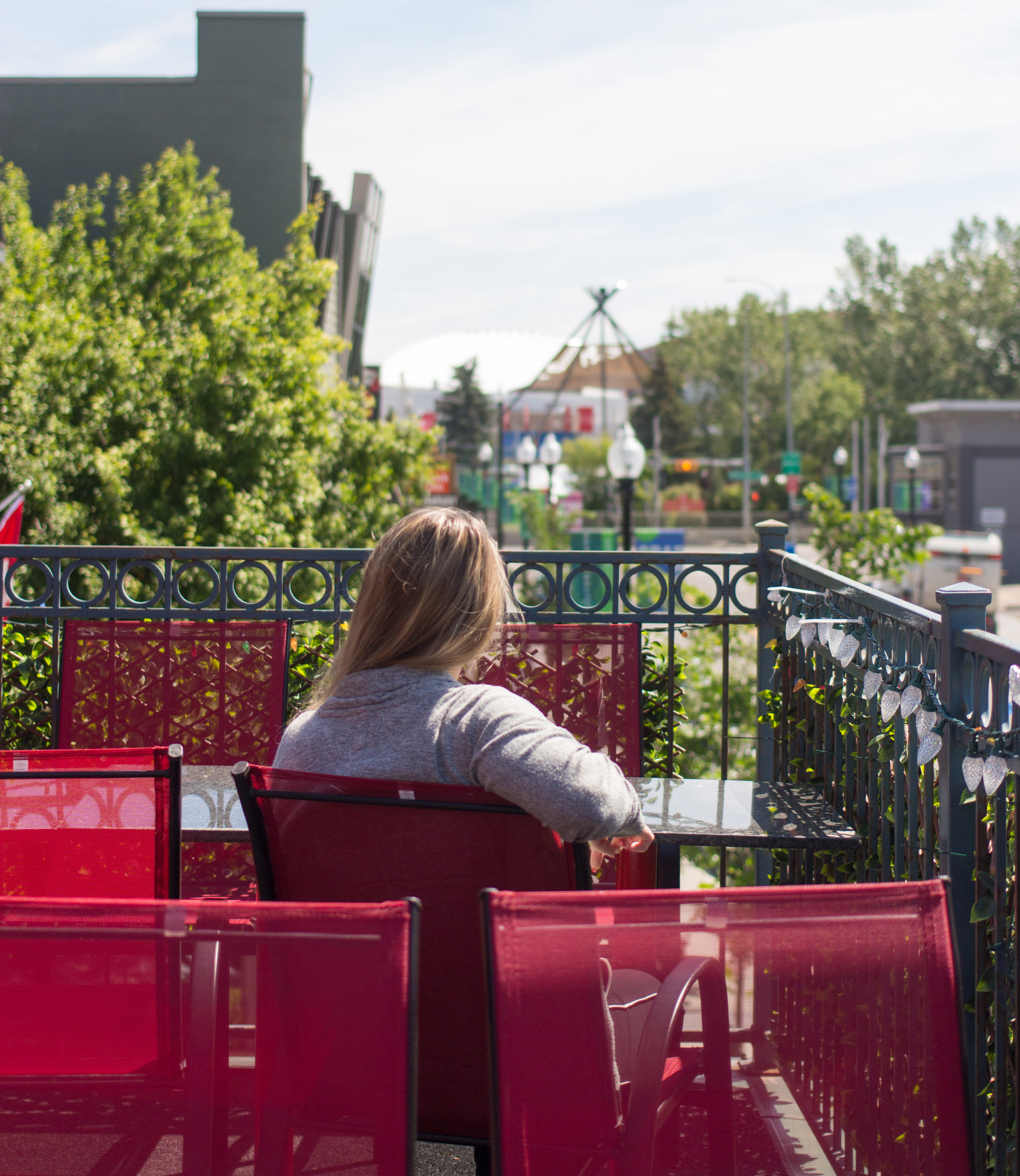 For the best view of 17th Ave, check out the Jasmine Lounge! Enjoy a fine selection of both Western and Mediterranean food on their downstairs patio, or venture upstairs to enjoy your meal and a view. 
RAW BAR - 119 12th Ave SW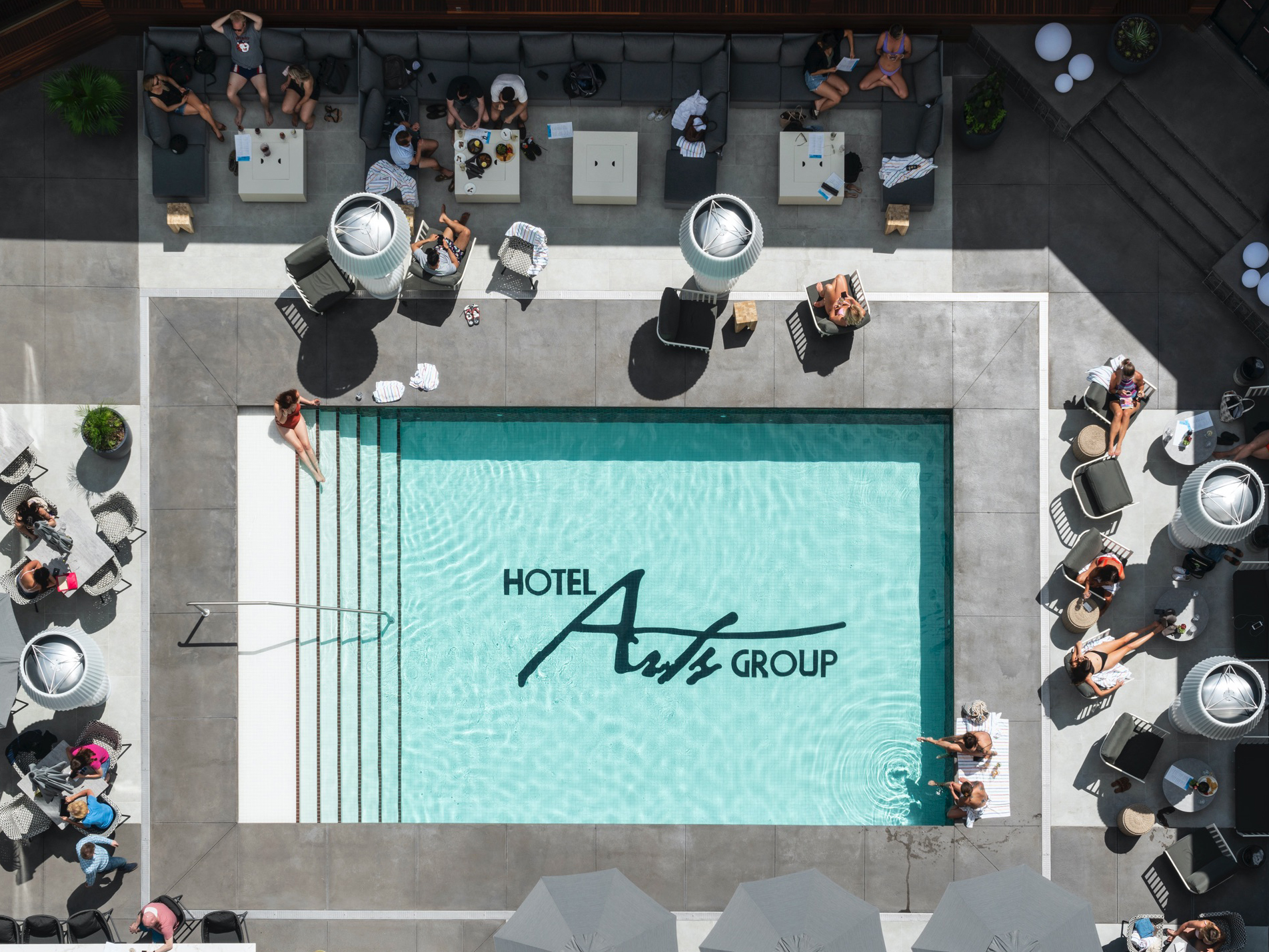 Raw Bar is Caglary's top craft cocktail bar that features contemporary Vietnamese cuisine with an ultramodern feel. Beyond the stunning interior is an extraordinary patio where you can sip on some creative cocktails by the poolside! It seriously feels like you left the city so if you need a quiet oasis, Raw Bar is the place!
TWO PENNY - 1212 1st St SW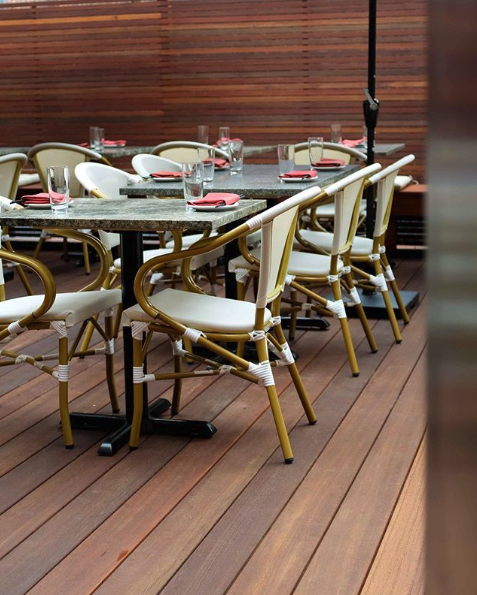 Enjoy the delicious flavours from one of Avenue's best chinese restaurants at Two Penny! With a brand new patio and amazing food there is no reason not to stop by. 
Victoria Park has so many patios to choose from, so be sure to stop by all of them this patio season!