14 places to grab brunch in Vic Park
December 23, 2019, Posted by
Nicole
Who doesn't love a good brunch? Impress your friends with some new brunch places this weekend!
THE BELTLINER – 243 12 Ave SW
The Beltliner does not mess around with brunch. Enjoy their wide selection of tasty brunch options like their 'Smoked Salmon Benedict' or 'Chicken and Waffles'. Kick-off your weekend with one of their great mimosas made from orange, pineapple or grapefruit juice.
BOTTLESCREW BILL'S – 140 10 Ave SW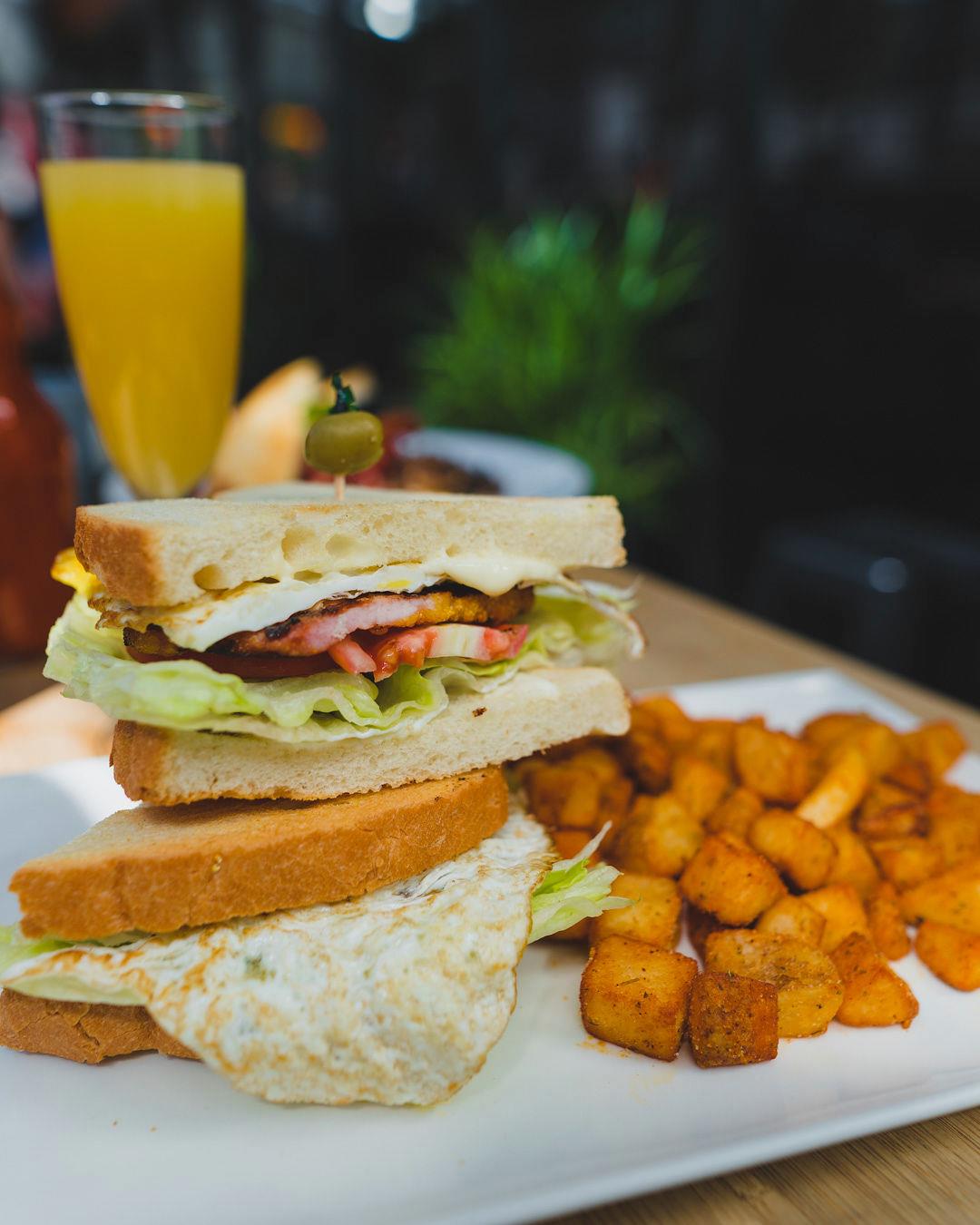 Brunch is back at Bottlescrew Bill's! Enjoy a delicious full English breakfast, breakfast wrap or another item on their large brunch menu every weekend and holiday from 10:30am to 2:30pm.
LEOPOLDS TAVERN – 1201 1 St SW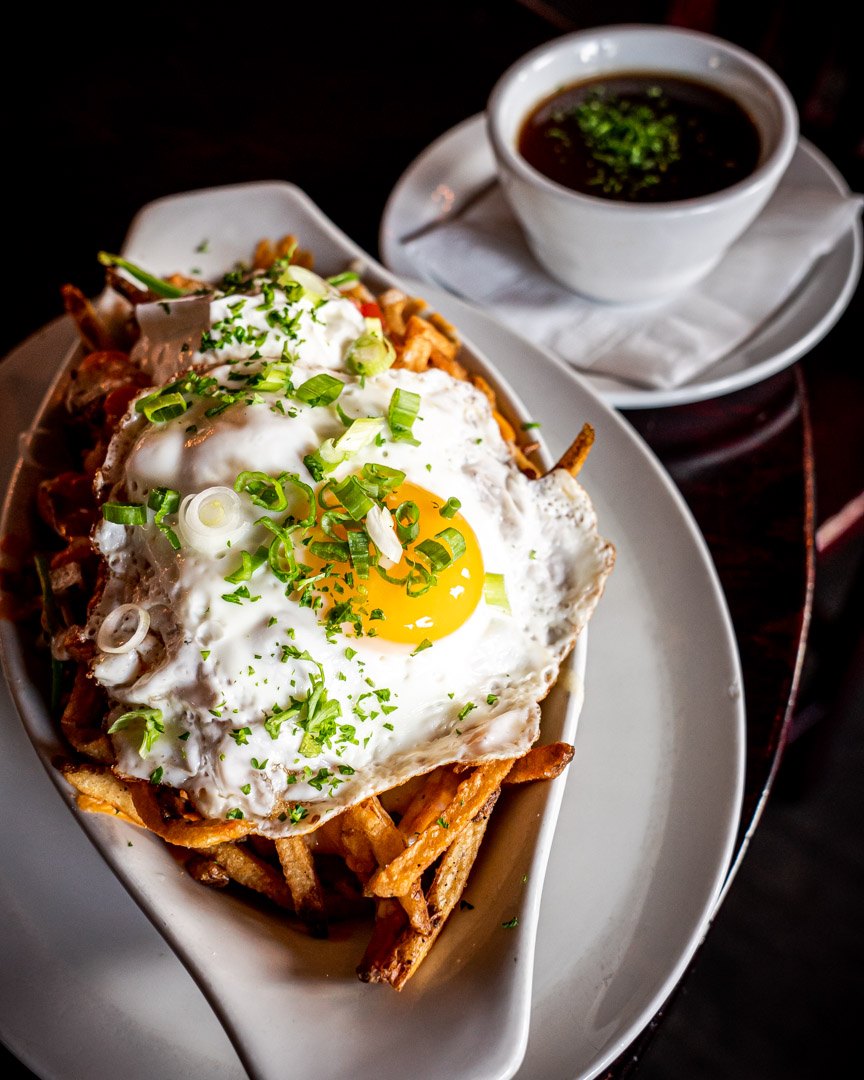 Yup, Leopold's Tavern does brunch too; and they aren't playing games. Every Saturday, Sunday and holiday Monday Leopold's has their breakfast club menu with rotating monthly features all for $12.50, including their 'Hangover Cure' with bacon, fried egg, cheese, jalapeno, pico de gallo, fries and sour cream! Who doesn't love having poutine for breakfast?
THE ALLIUM - 211A 12 Ave SW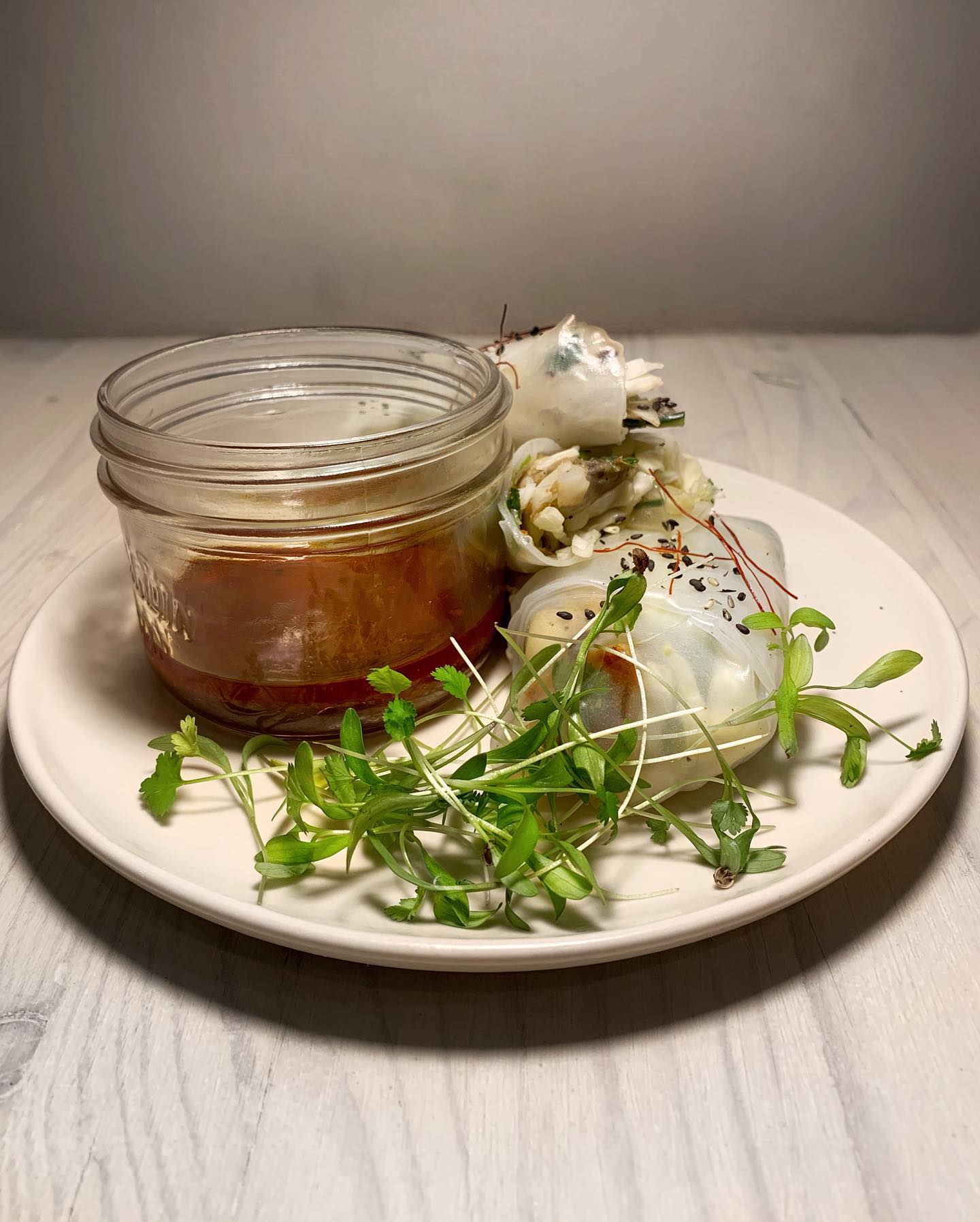 Looking for a great vegetarian option? The Allium's new brunch features local, sustainable, ad plant-based organic ingredients. You can order all sorts of creative dishes like tartine sandwiches, salad wraps, Lebanese-style fatteh, and Moroccan baghrir pancakes.
SIDEWALK CITIZEN - 340 13 Ave SW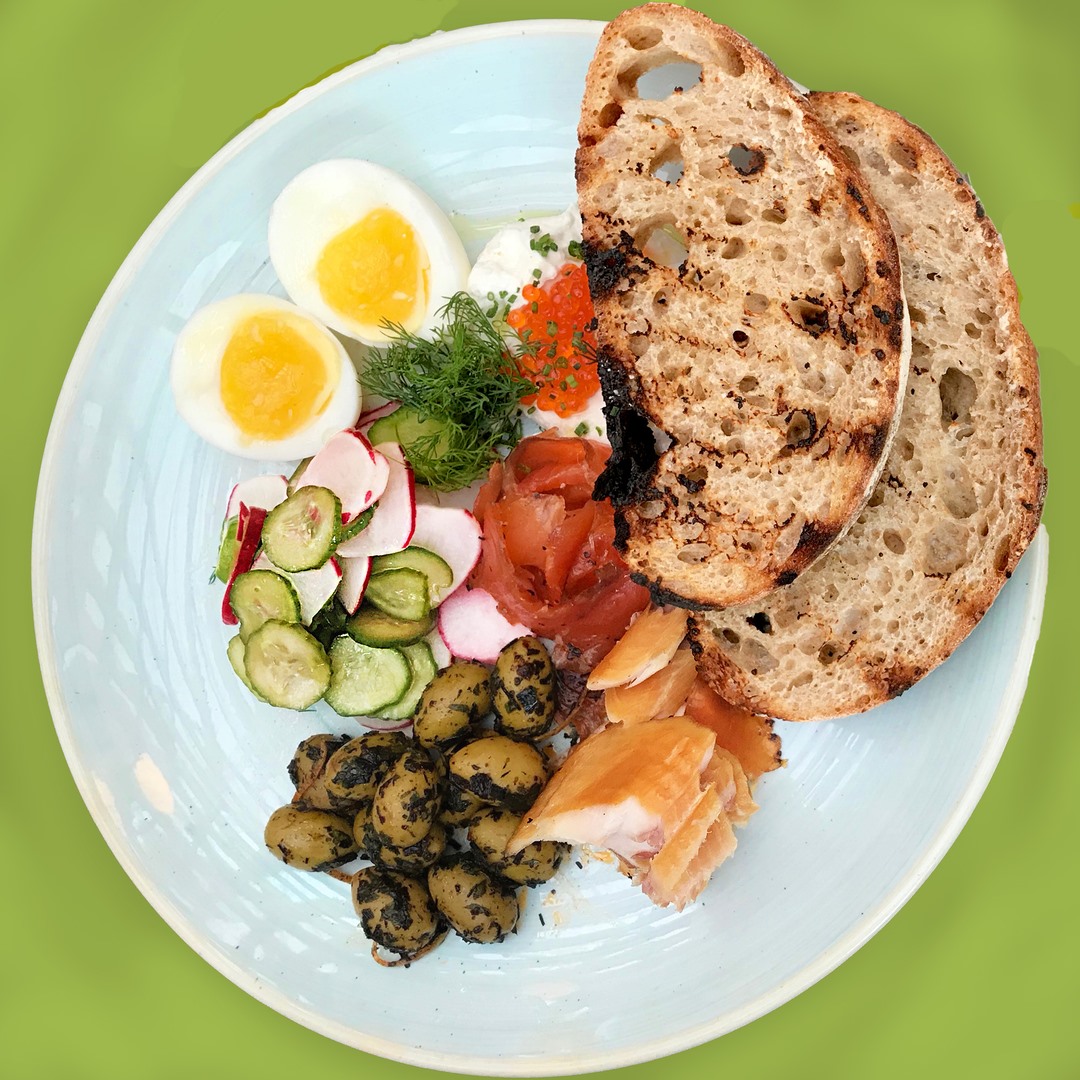 Newly open in Central Memorial Park, you can enjoy brunch at Sidewalk Citizen's newest location. Open Tuesday-Sunday for breakfast at 9am, the menu features dishes such as challah French toast, breakfast bowl, and sesame & date granola.
TEN FOOT HENRY - 1209 1 St SW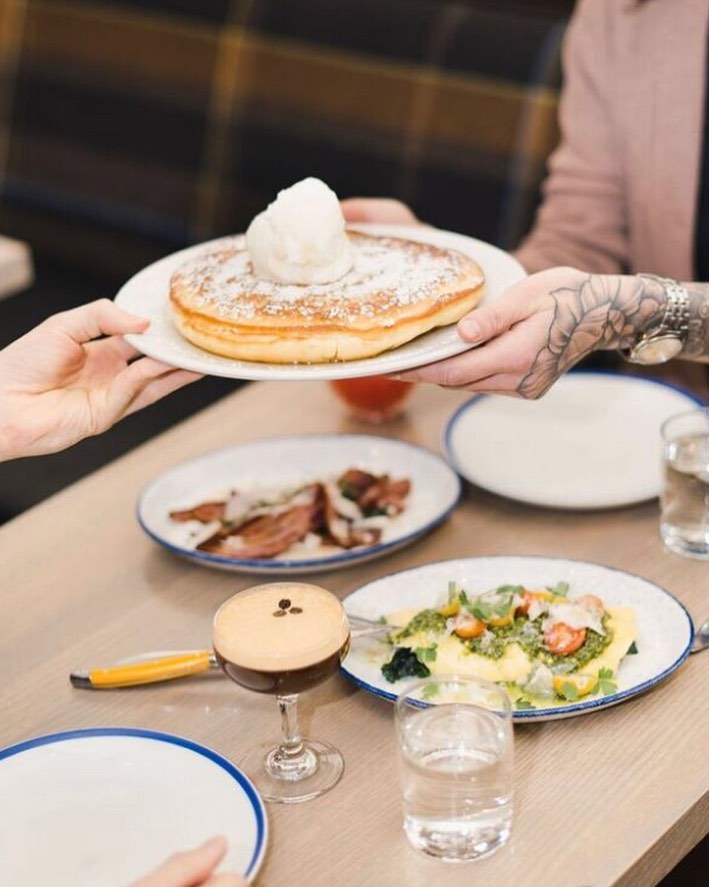 If you enjoy eating family-style, Ten Foot Henry has you covered! Their weekend brunch is served from 11am-2pm and features a variety of large plates that taste best when shared between friends! Try out their buttermilk pancakes, avocado toast, and tomato omelette!
ST. JAMES CORNER – 1219 1 St SW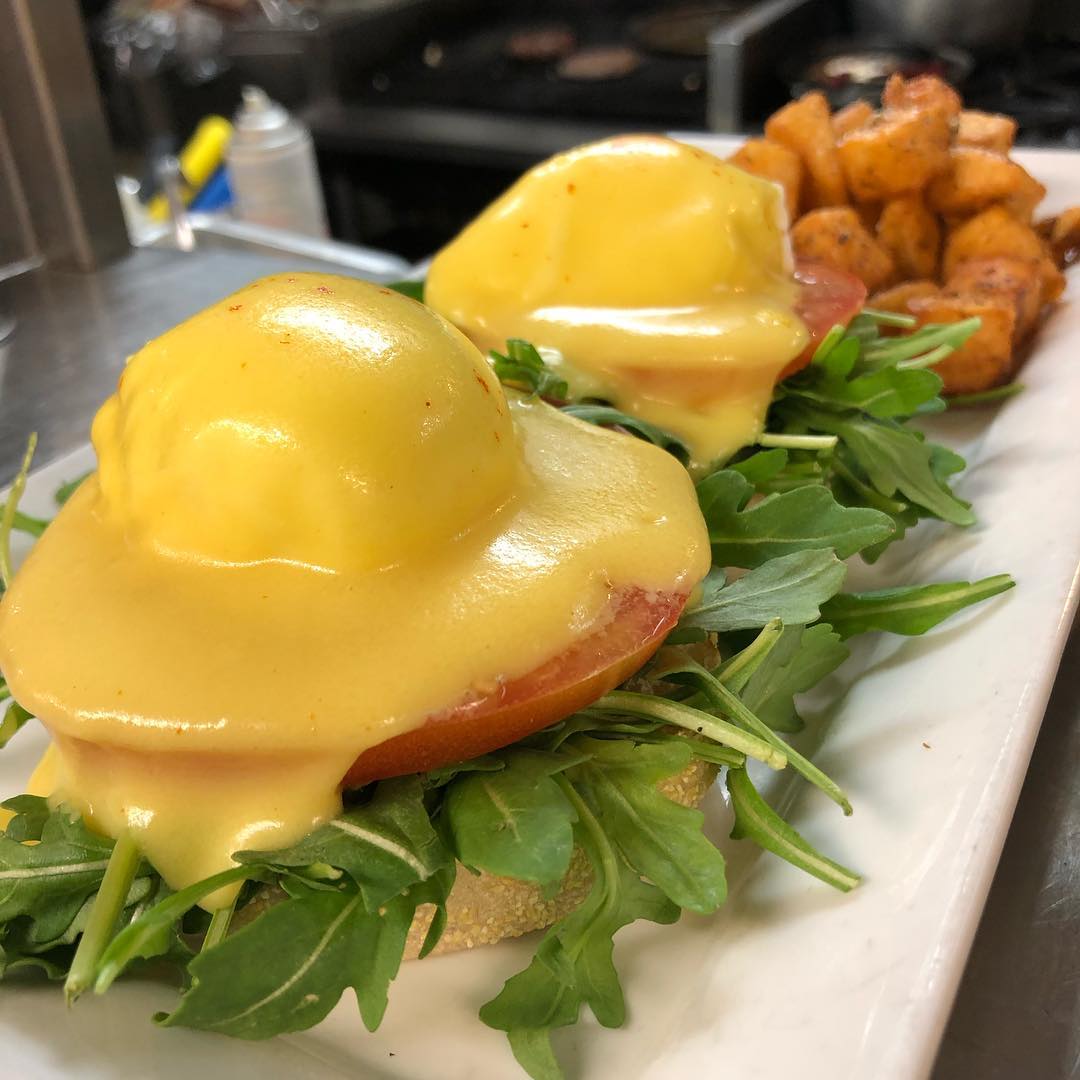 Enjoy St. James Corner's tasty  brunch menu from 10am – 2pm on weekends and holidays! Get rid of that hangover and start enjoying your weekend with a hearty omelette or an 'Irish Fry'; complete with two eggs, bacon, house made Irish style baked beans, toast and sautéed mushrooms.
YELLOW DOOR BISTRO – 119 12 Ave SW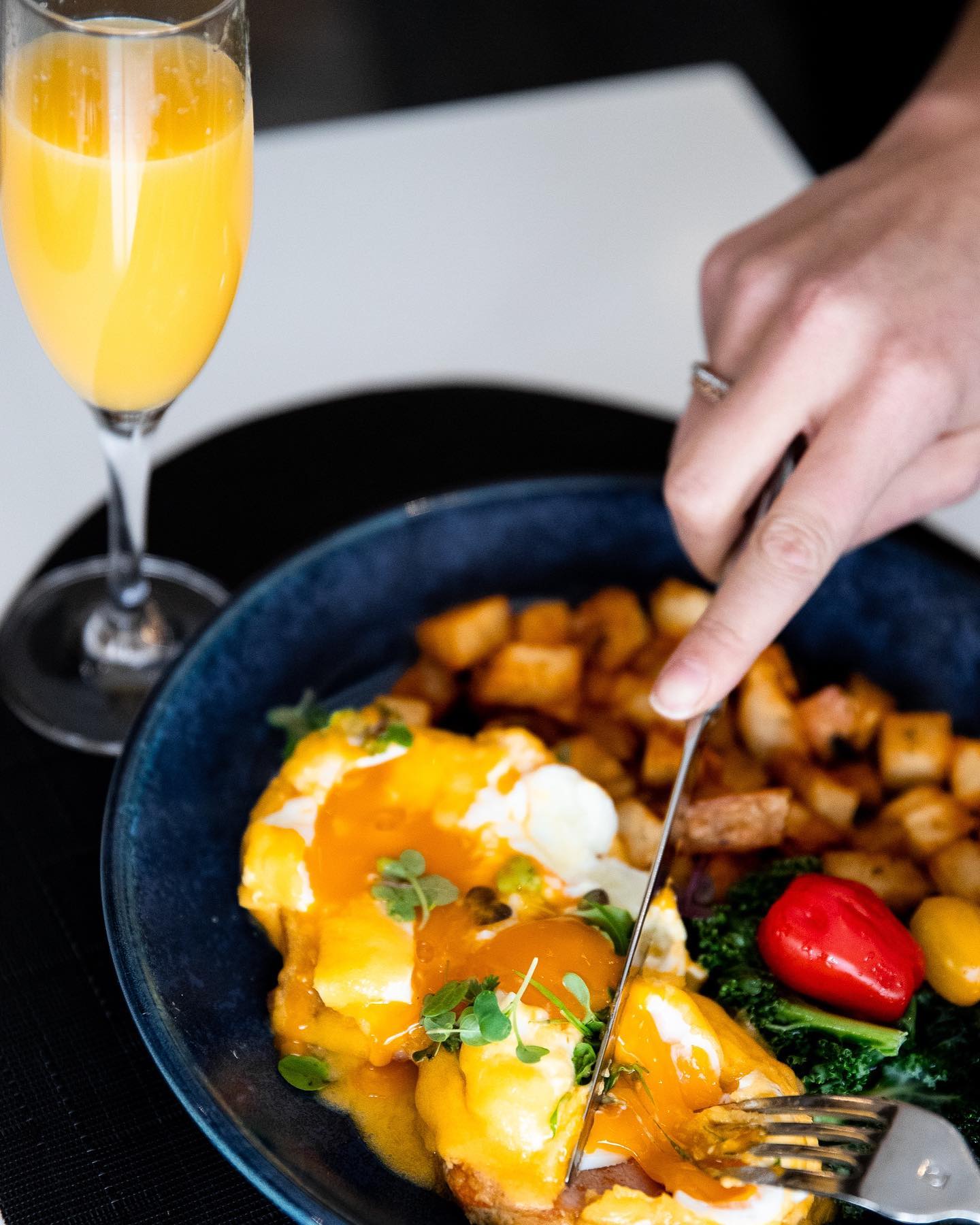 What could be better than brunch? How about a brunch buffet for only $26 at Yellow Door Bistro! Take a stab at their diverse weekend brunch buffet with hot selections that change every week or try a classic favourite like the 'Avocado Toast' with pickled red onion, cream cheese, pickled cherry tomato, two poached eggs on sourdough topped with puffed quinoa.
ZCREW CAFÉ – 401 11 Ave SE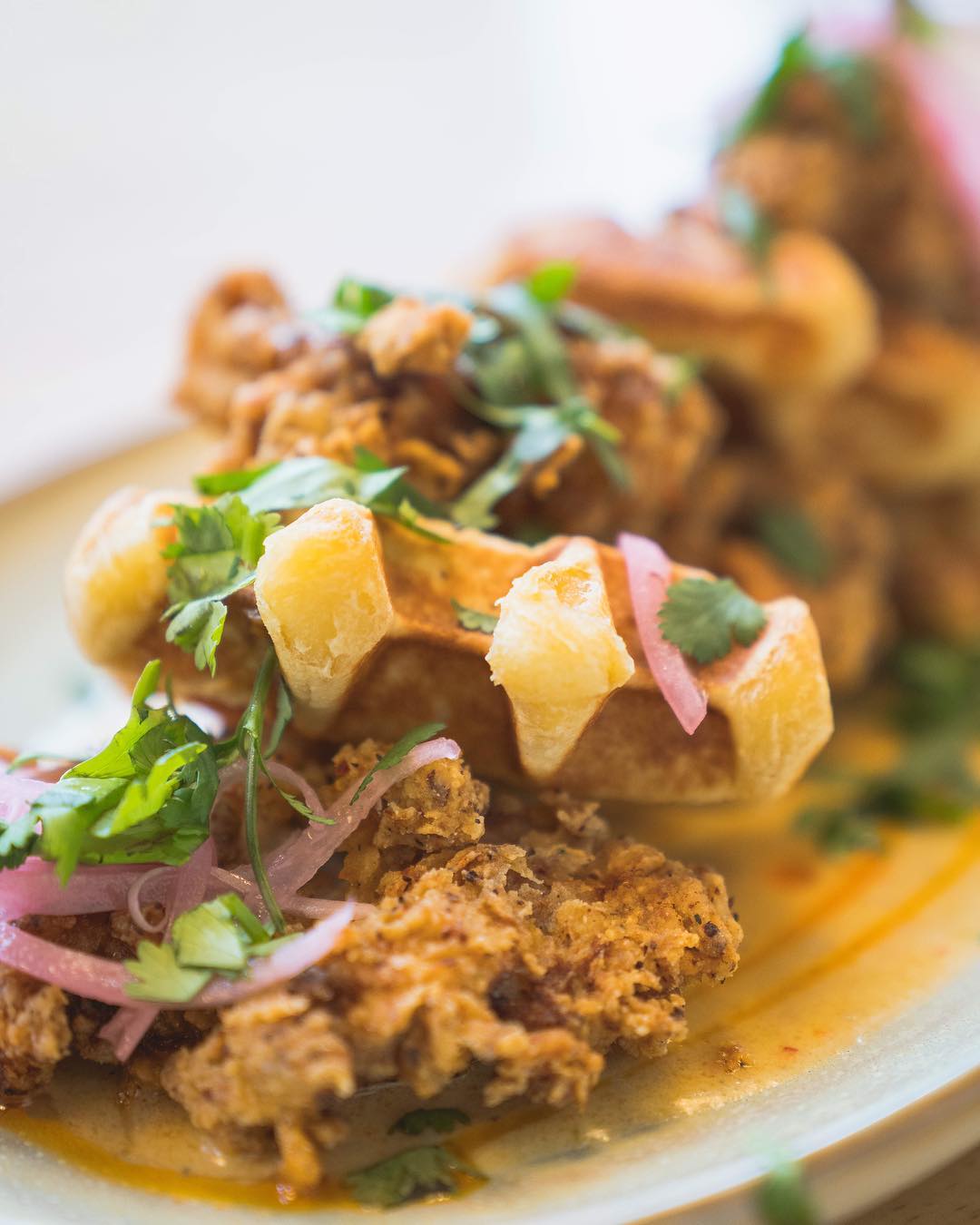 Great coffee deserves to be paired with a great breakfast at Zcrew Café! Zcrew's brunch menu has classic favourites like their 'Puffed Up Benny' and some unique dishes like the 'Boston Cream French Toast' with thick-cut brioche, Boston cream custard, Callebaut dark chocolate, maple syrup, whipped cream and chocolate cookie crumble.
GRUMANS CATERING AND DELICATASSEN – 230 11 Ave SE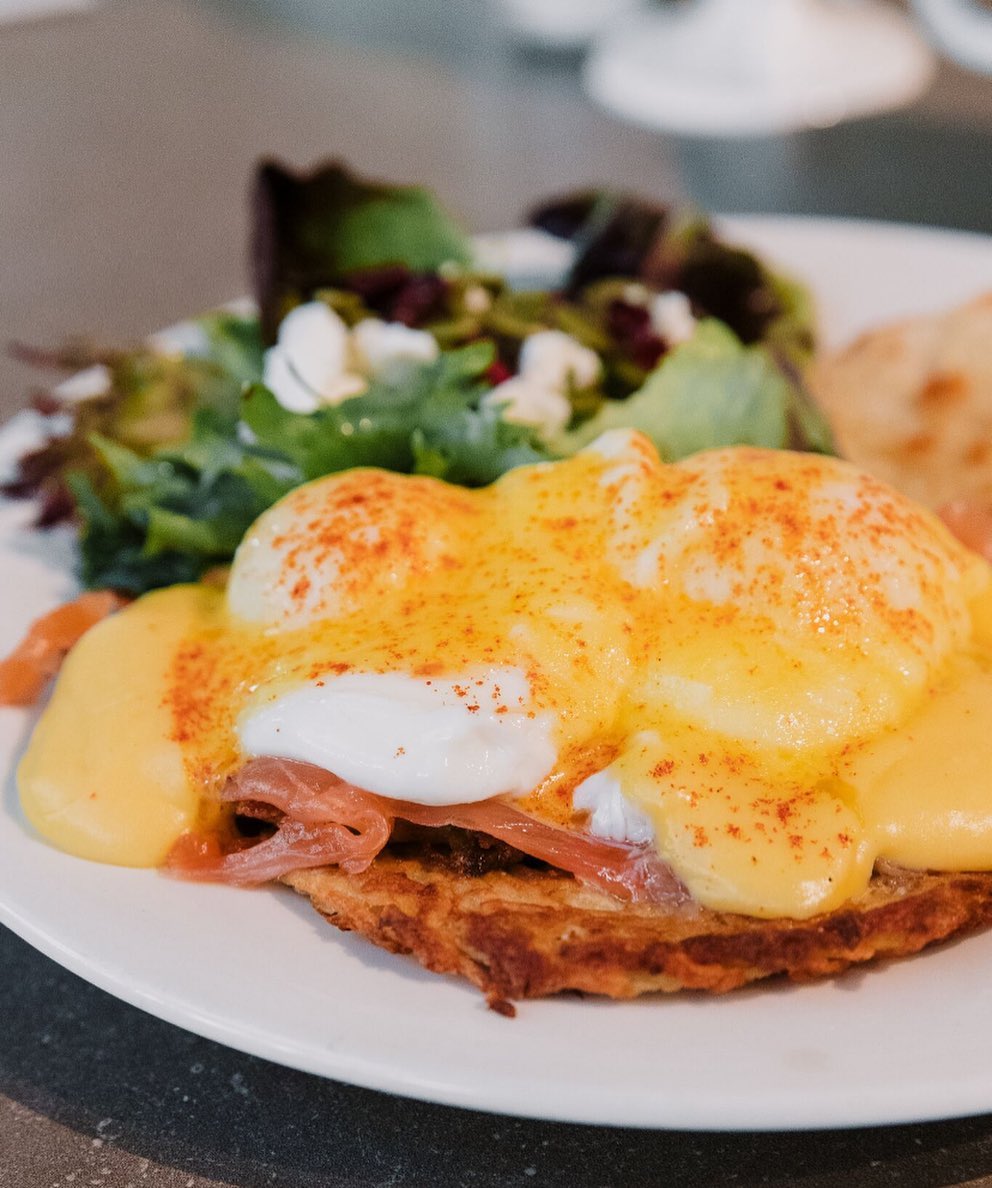 Grumans is serving brunch until 11am on weekends and all day Saturday and Sunday so you can enjoy some brunch any day of the week. Try their 'Eggs Benedict' served on potatoe latkes, pancetta, hollandaise and house salad or any of their delicious delicacies and start your day off on the right foot.
MILL STREET BREWPUB – 219 17 Ave SW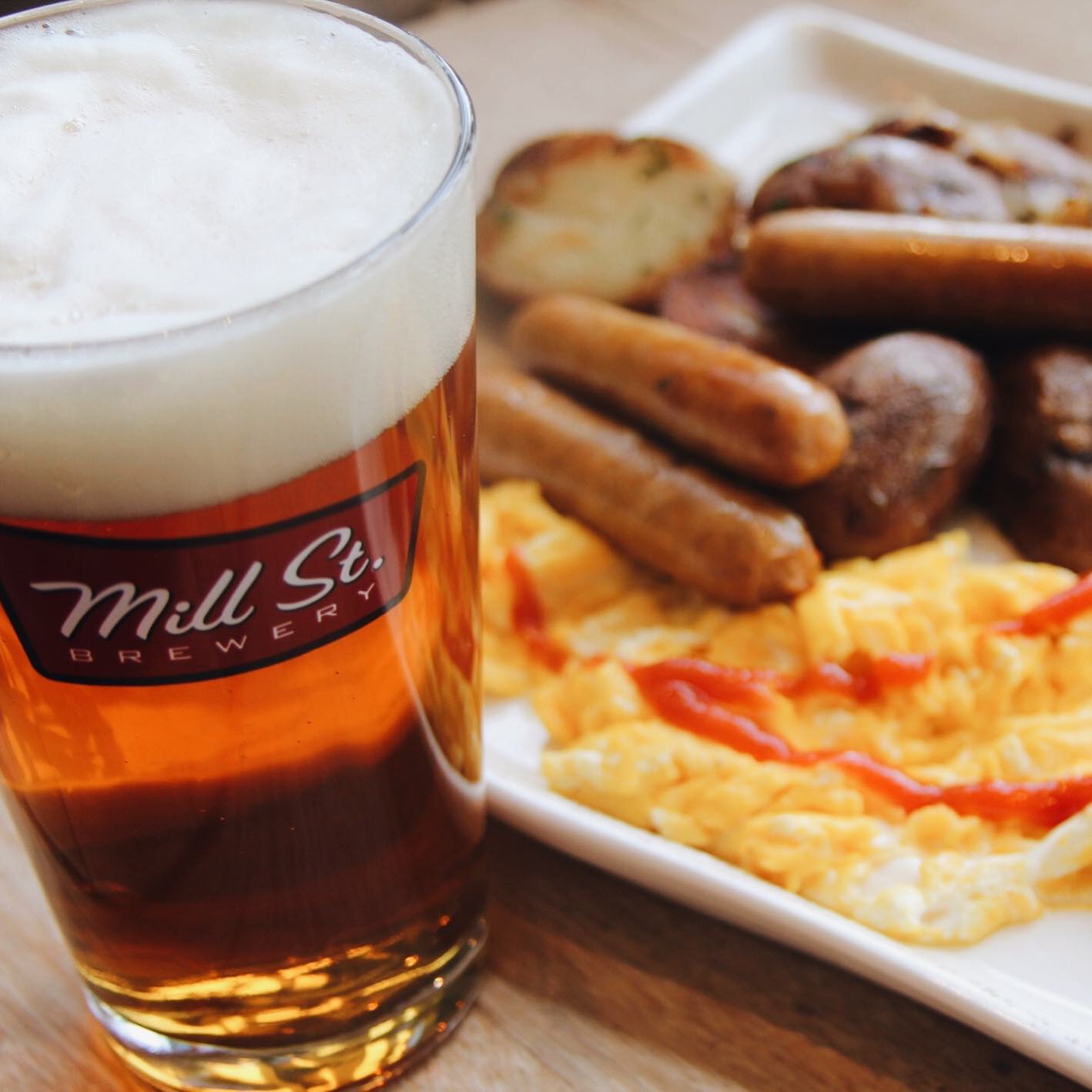 Mill Street's brunch runs every weekend from 10am – 2pm! From a 'Breakfast Poutine' to 'Banana Bread French Toast' there is something for everyone on this brunch menu.
NATIVE TONGUES TAQUERIA – 235 12 Ave SW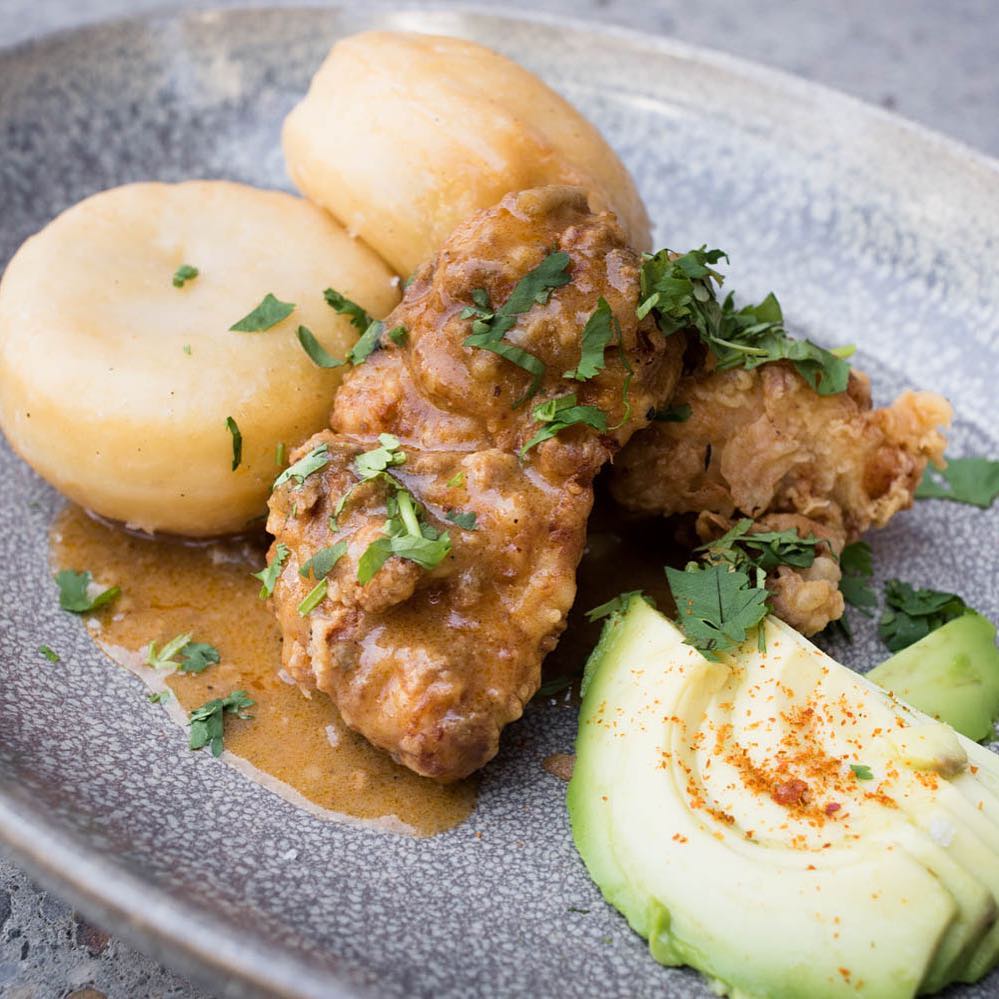 Native Tongues Taqueria isn't just serving your regular eggs and bacon for their 11:30 - 3pm brunch on the weekends. They are kicking it up a notch with some traditional Mexican breakfast foods like 'Pollo Frito' a tasty dish made with fried chicken and donuts, chorizo gravy and avocado, and 'Huevos Ahogados'; tostada, frijoles, fried eggs, salsa ranchera, crema and queso. Impress your brunch pals at Native Tongues!
SAMMY'S SPORTS BAR – 218 18 Ave SE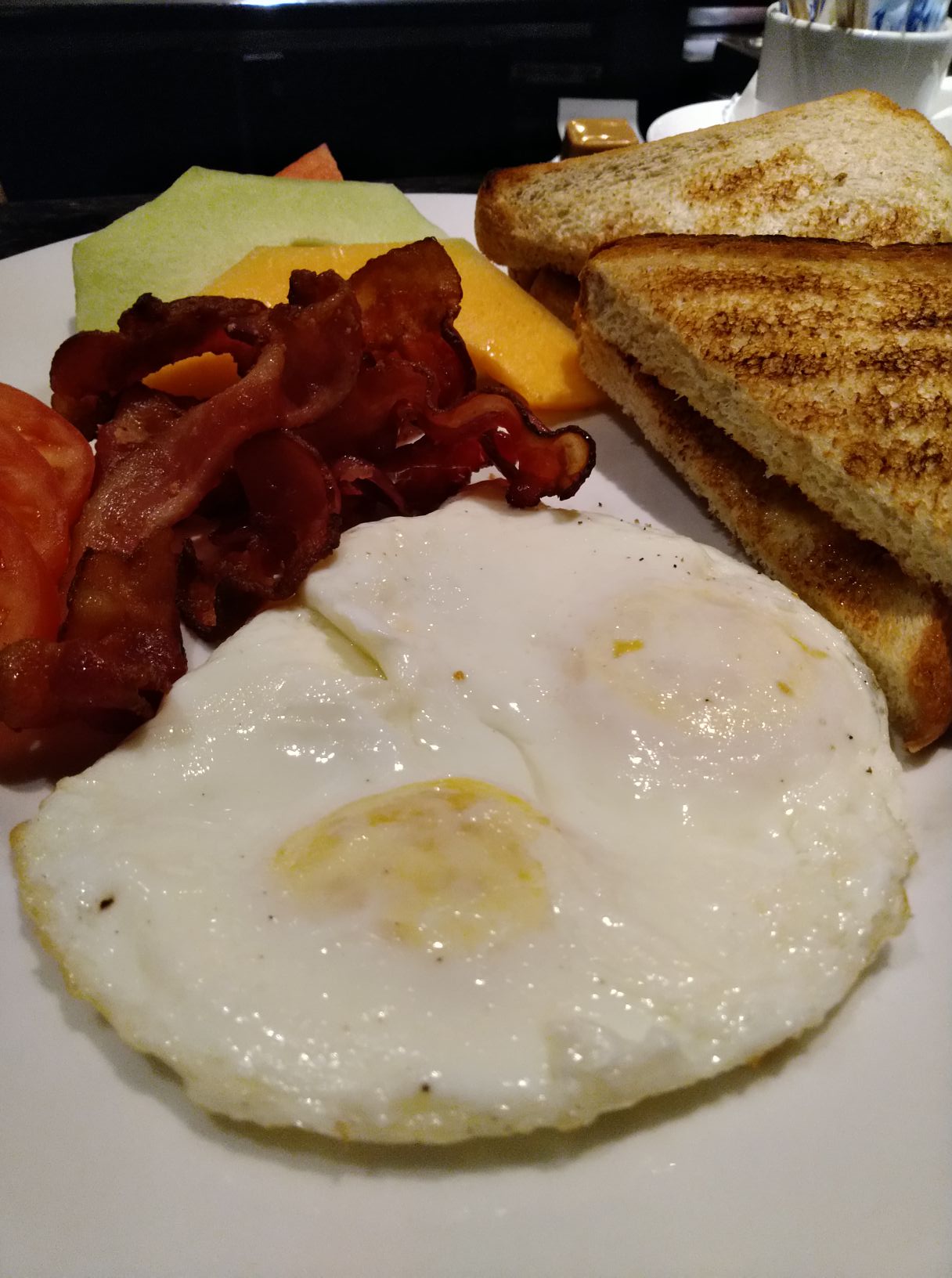 Sammy's Sports Bar's All Day Breakfast from 9:30am – 11:30pm means breakfast whenever you want. They also have a larger breakfast menu from 9:30 am – 11:30 am so you can fuel up before starting your day.
HOME & AWAY – 1207 1 St SW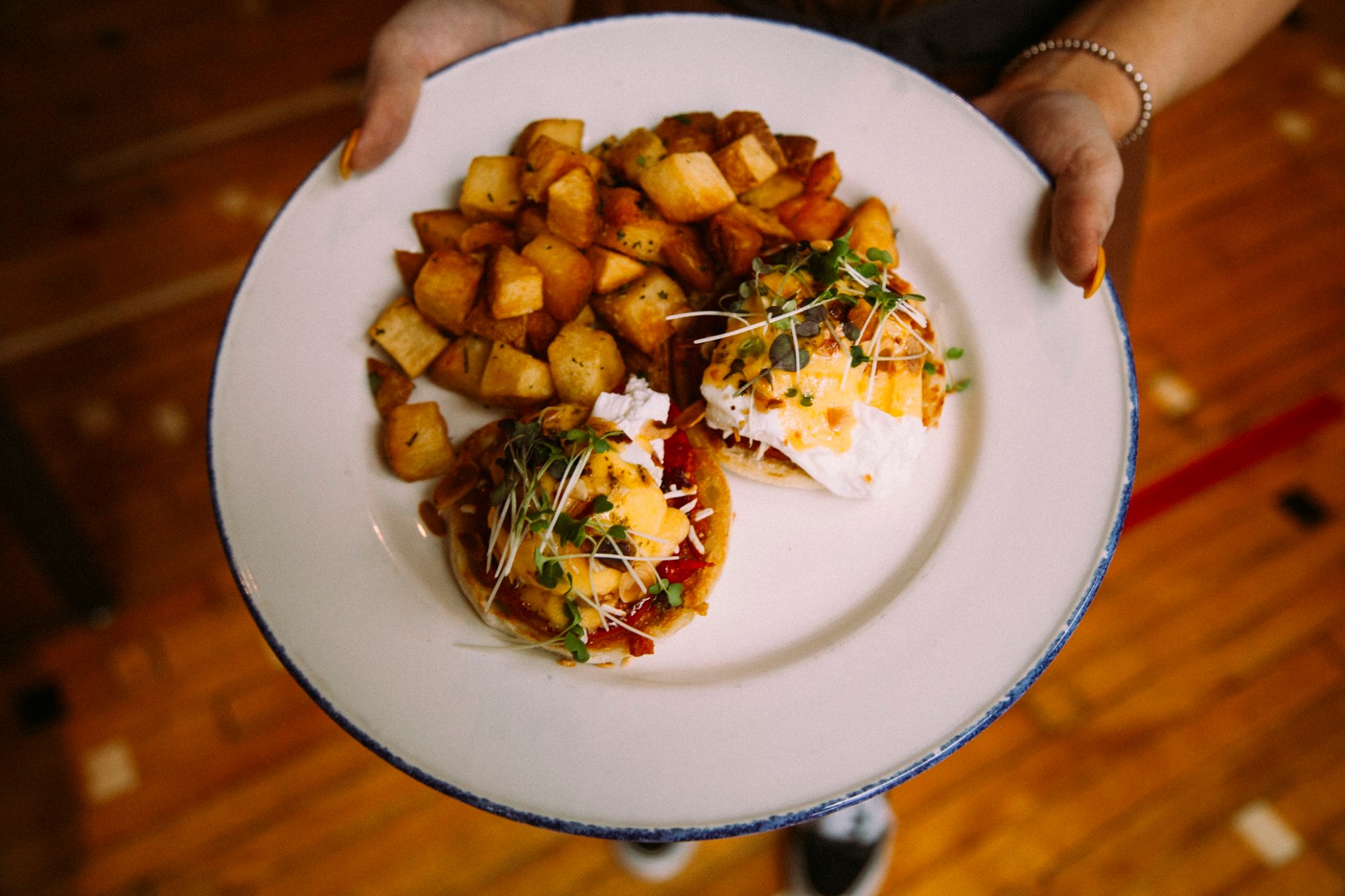 New to First Street, Home & Away is serving up brunch specials from 10am-3pm on the weekends. You can even get $20 bottles of bubbles to go with it!
There are so many awesome brunch places in Vic Park, the toughest decision is deciding what to try next!